Tick the ingredients you need to add your shopping list.
For the dressing:
For the crispy noodles:
For the salad:
---
Combine all of the ingredients for the dressing in a blender or food processor and whizz until smooth. Set aside.
Place the cucumber slices in a colander and sprinkle lightly with salt. Set aside in the sink to drain for about 10 minutes, then rinse thoroughly and pat dry with kitchen paper.
Heat the sesame oil in a large pan over a medium heat. Pat the tofu dry with kitchen paper and cook for about 10 minutes until lightly browned, turning occasionally.
Pour vegetable oil into a medium-sized saucepan to a depth of 5cm and heat over a medium-high heat for 2-3 minutes. When hot, drop the rice noodles in a few at a time. They will puff up immediately. Quickly flip the noodles over using tongs, then remove to a plate lined with kitchen paper to drain. Repeat with the remaining noodles.
In a large bowl, combine the cucumbers, carrots, spring onions, pepper, chilli and coriander. Drizzle over the dressing over and toss to coat. Top with the stir-fried tofu, the crispy noodles and some crushed peanuts, if desired.
Note: Maple syrup can be used as an alternative to Honey, if you wish.
Nutrition Facts
Per serving: 475kcals, 33.5g fat (5.9g saturated), 34.7g carbs, 12.9g sugars, 14.8g protein, 6g fibre, 0.473g sodium
Popular in Picnic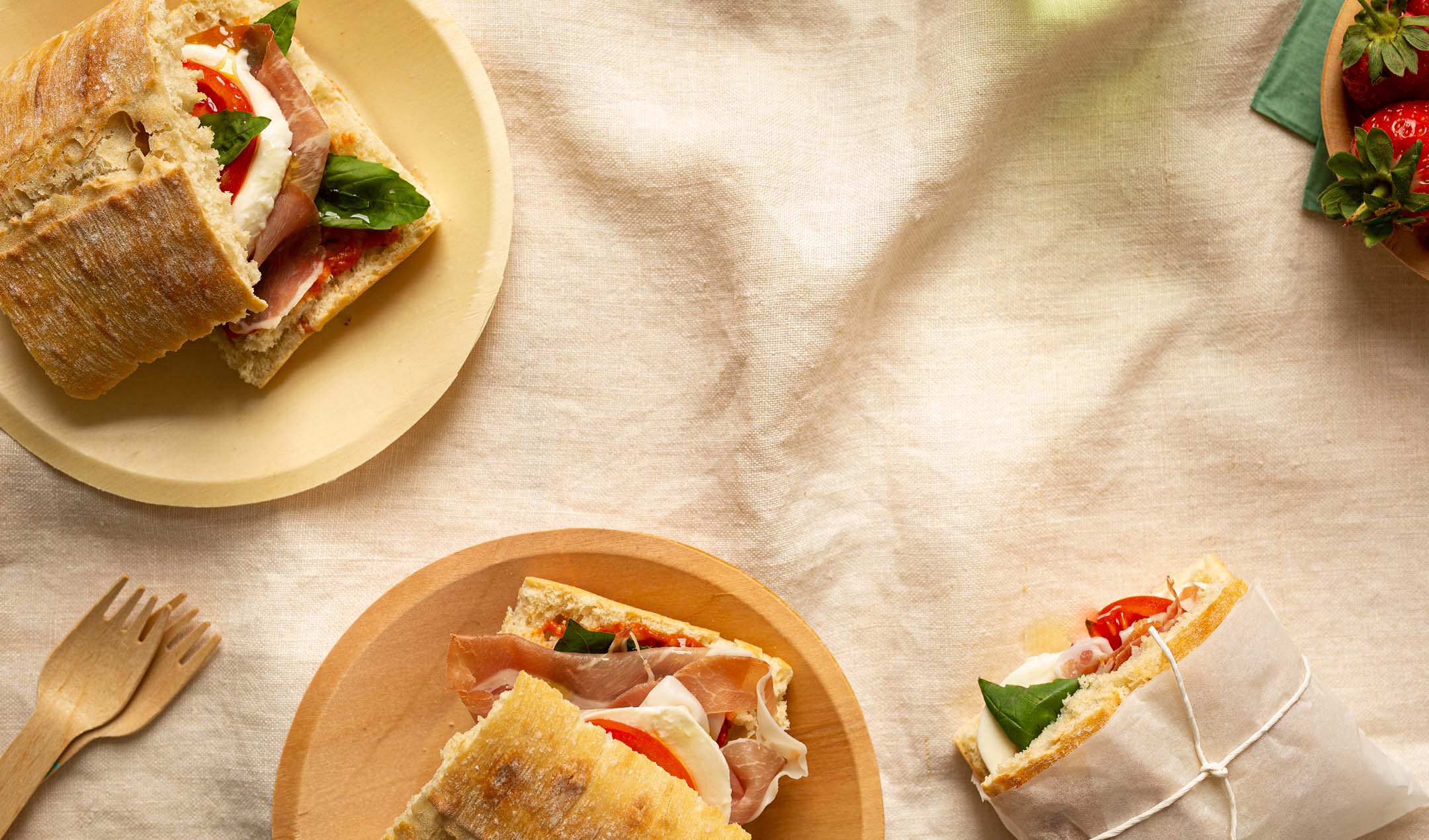 Mozzarella and prosciutto ciabatta sandwiches