From cheesy croutons to sizzling chorizo, there's endless ways to jazz up this well-loved classic. Get your bowls ready, it's tomato soup time!
---
Every mouthful of this oh-so-creamy soup is like a little taste of heaven.
---
Take your soup game to the next level with these cheesy cheddar croutons.
---
Roast it, blend it, enjoy it! This one-tray soup is ready in minutes, the perfect easy throw-together midweek meal.
---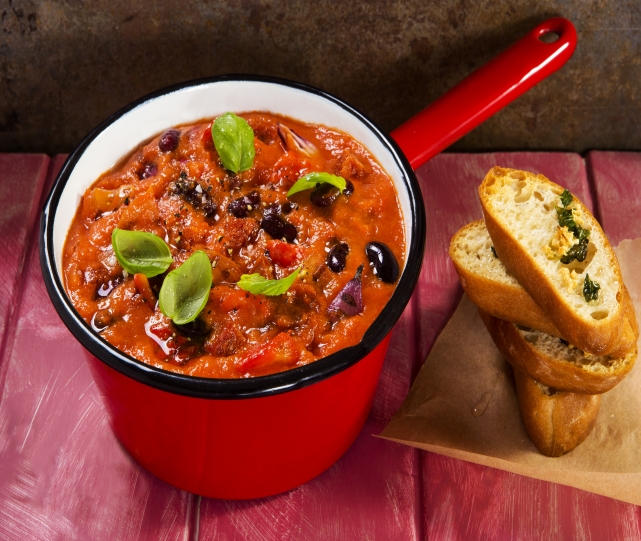 Bring the flavours of Spain to your soup bowl with this incredible recipe!
---
And the secret ingredient is... anchovies! Believe us, it works!
Popular in Soup
Spiced ginger chicken noodle soup