Tick the ingredients you need to add your shopping list.
Preheat the oven to 180˚C/160˚C fan/gas mark 4. Place the potatoes in a pot of cold salted water and bring to the boil. Once boiling, cook for 5-10 minutes or until fully cooked. Drain and set aside (we usually use leftover cooked spuds!).
Beat the eggs with the milk in a jug until combined. Mix in half of the parsley and half of the cheese (if using). Season really well with salt and pepper. Set aside.
Meanwhile, heat the oil in a large ovenproof frying pan and add the onion. Cook for three minutes, then add the leeks and continue to cook for two minutes.
Add the cooked potatoes, courgette, peas, spring onions and the kale and stir well to combine.
Pour over all the ingredients in the pan, then scatter over the remaining cheese (if using) and bake in the hot oven for 15 minutes or until golden and cooked through. Cut into wedges and serve from the pan with salad.
Popular in Eggs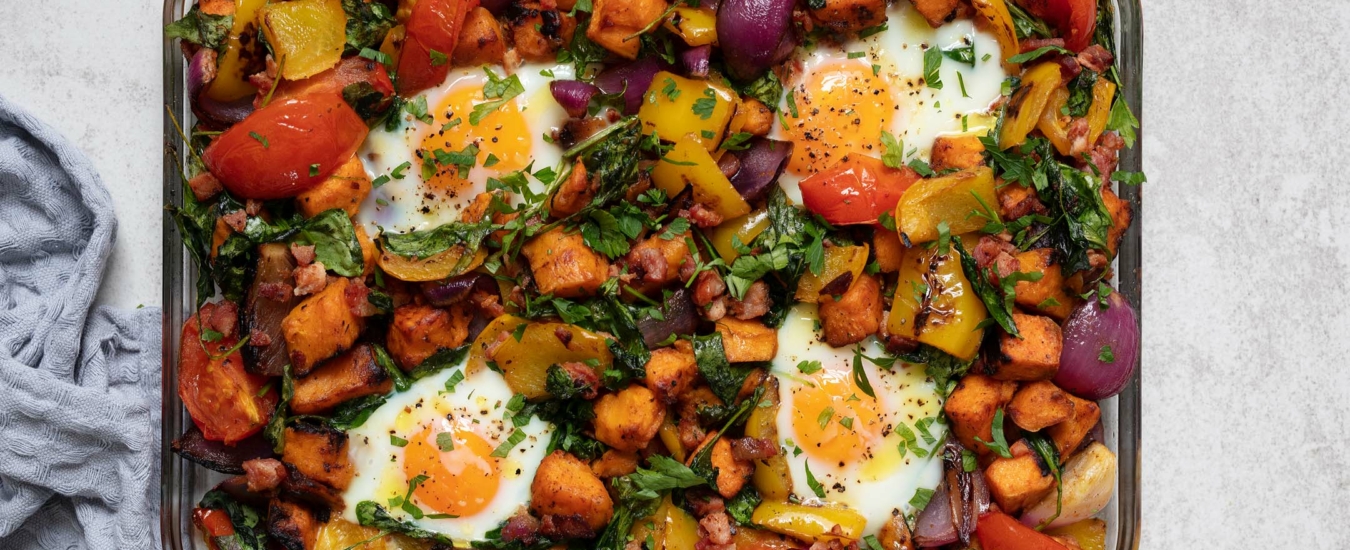 One-tray brunch bake