Tick the ingredients you need to add your shopping list.
Place a pan over a medium-high heat. Cook the mince for 5-6 minutes until browned, stirring occasionally.
In a small bowl, whisk together the sweet chilli sauce, soy sauce, lime juice and fish sauce.
Drain any excess fat from the beef. Add the garlic and ginger and cook, stirring, for 1-2 minutes. Season with the black pepper.
Add the stock and simmer for 1-2 minutes. Add the carrots, pepper and dried basil and cook for 3-4 minutes until the vegetables begin to soften.
Add the sweet chilli mixture and simmer for 2-3 minutes, stirring occasionally.
Serve with rice or noodles and garnish with fresh basil leaves, sliced chilli peppers and lime wedges.
Nutrition Facts
Per serving: 365kcals, 11.4g fat (4.9g saturated), 17.2g carbs, 2.1g sugars, 48.2g protein, 1.4g fibre, 1.86g sodium
Popular in Beef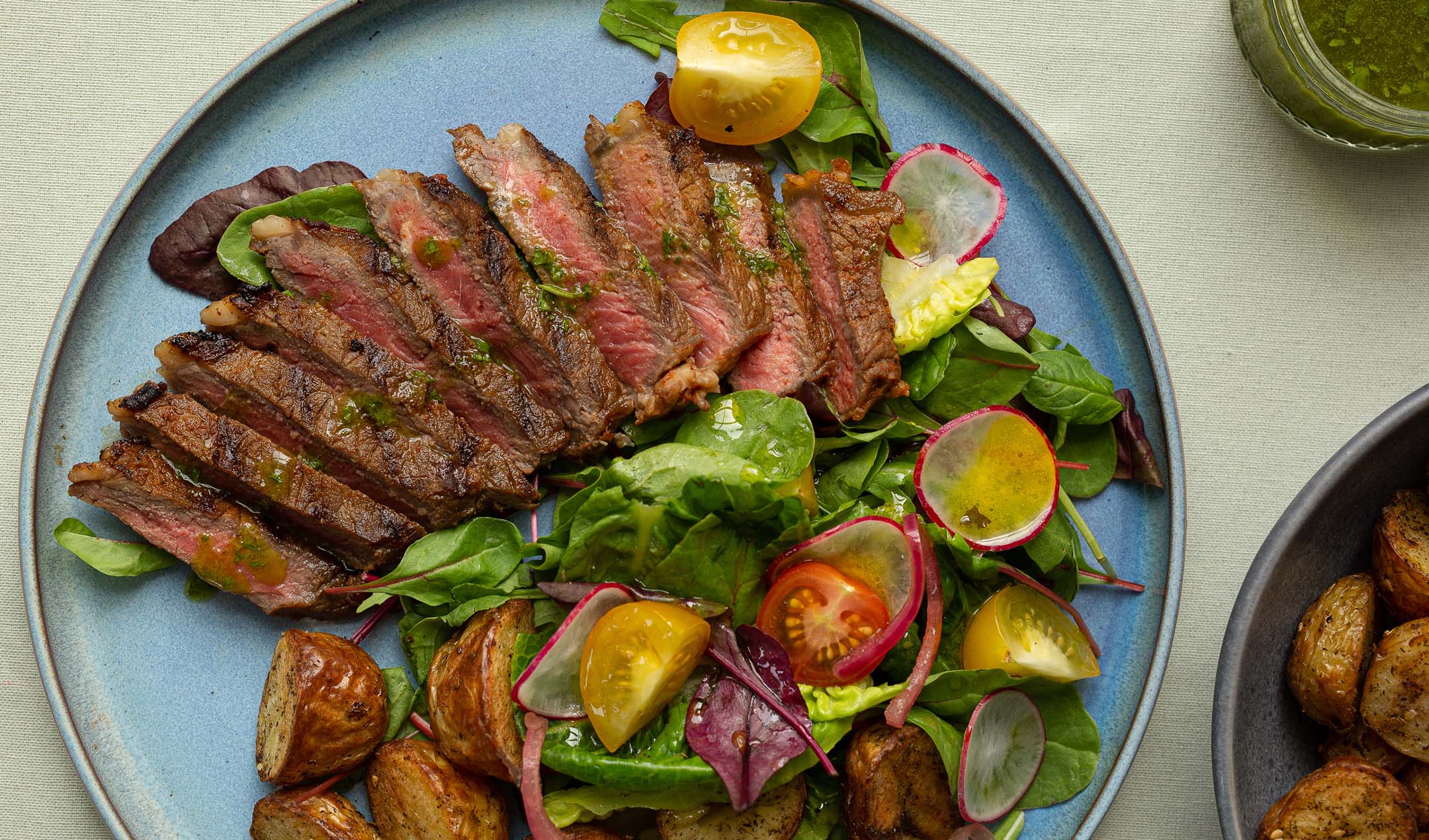 Steak salad, air fryer crispy potatoes and zingy coriander oil