Tick the ingredients you need to add your shopping list.
For the pastry:
For the filling:
Place the plain flour in a large bowl. Add the grated butter and rub in with your fingertips until the mixture resembles fine breadcrumbs.
Stir in the salt, then add 2-3 tablespoons of cold water and mix to a firm dough.
Knead the dough very briefly and gently on a floured surface just to bring it together fully. Wrap in cling film and chill while preparing the filling.
Heat the olive oil in a large pot over a medium heat. Cook the onion for three minutes, then add the garlic and cook for two minutes longer.
Add the sweet potato and lentils, add the stock and season well. Cook on a medium to high heat until all the liquid has reduced. The lentils should be cooked through at this stage, but if there is still a bite to them add some more water and reduce again. Add the chopped kale and cook for another 10 minutes.
Taste and season with salt and pepper, then set aside and allow to cool.
Preheat the oven to 180˚C/160˚C fan/gas mark 4.
Roll out the pastry and cut out circles using a side plate as a guide. Load up one half of the pastry with filling, leaving space around the edge. Fold the other half of the pastry over the filling and crimp the pastry to create a seal.
Poke a few small holes in the top of each pastie to allow steam to escape. Place on a baking tray and brush with the beaten egg.
Bake for 30 minutes or until golden in colour. Serve hot from the oven with salad, or allow to cool and enjoy at room temperature – perfect for spring picnics!
Note: Chicken stock can be used as an alternative to vegetable stock, if you wish.
Nutrition Facts
Per serving: 470kcals, 19.9g fat (9.6g saturated), 58.4g carbs (3.1g sugars), 15.4g protein, 12.7g fibre, 0.427g sodium
---
TIME-SAVING TIP: To cut down on time, you can use pre-prepared shortcrust pastry from the chilled aisle in the supermarket.
Popular in Lunchbox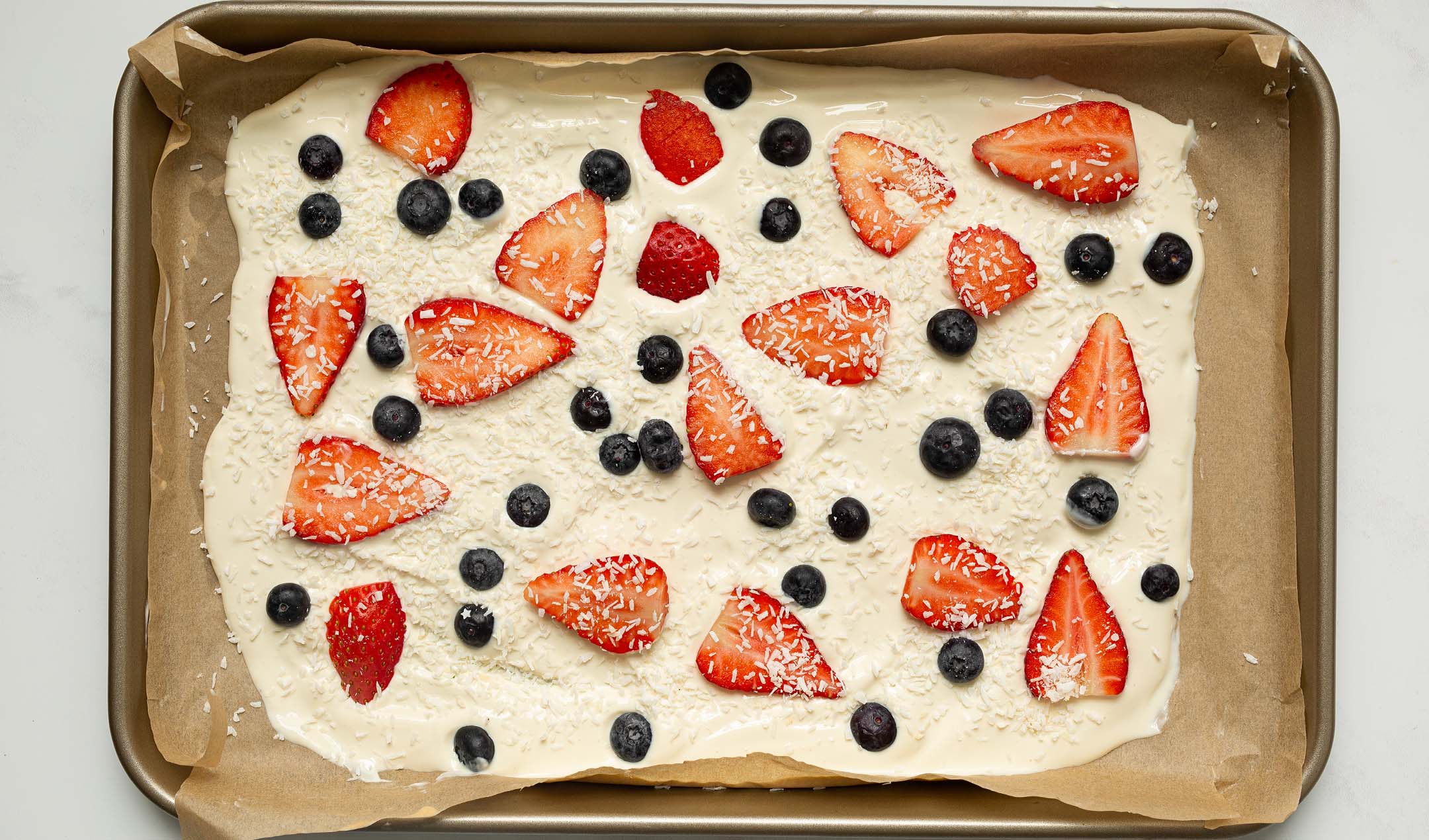 Yogurt bark