Tick the ingredients you need to add your shopping list.
Crispy sweet potato slices: Dust sweet potato slices with flour, shaking off any excess. Dip in egg, then breadcrumbs, pressing them on to coat. Lay the slices in a single layer on a baking tray, using a second tray if needed. Drizzle with oil and bake at 200˚C/180˚C fan/gas mark 6 for 20-25 minutes, turning halfway, until just tender and golden brown.
Curry mayo: Stir together 6 tbsp mayo with 2 tsp curry powder and 1 tbsp mango chutney. Set aside for 30 minutes to let the flavours infuse.
Pickled carrots: Use a vegetable peeler to peel 2 carrots into ribbons and place in a heatproof bowl. Combine 100ml white wine vinegar and 100g caster sugar in a small saucepan over a medium-high heat until piping hot and the sugar has dissolved. Pour the mixture over the carrots, making sure to cover the carrots completely. Allow to sit at room temperature for 30-60 minutes before using. If you have more time, allow to cool, then place in the fridge overnight.
Popular in Picnic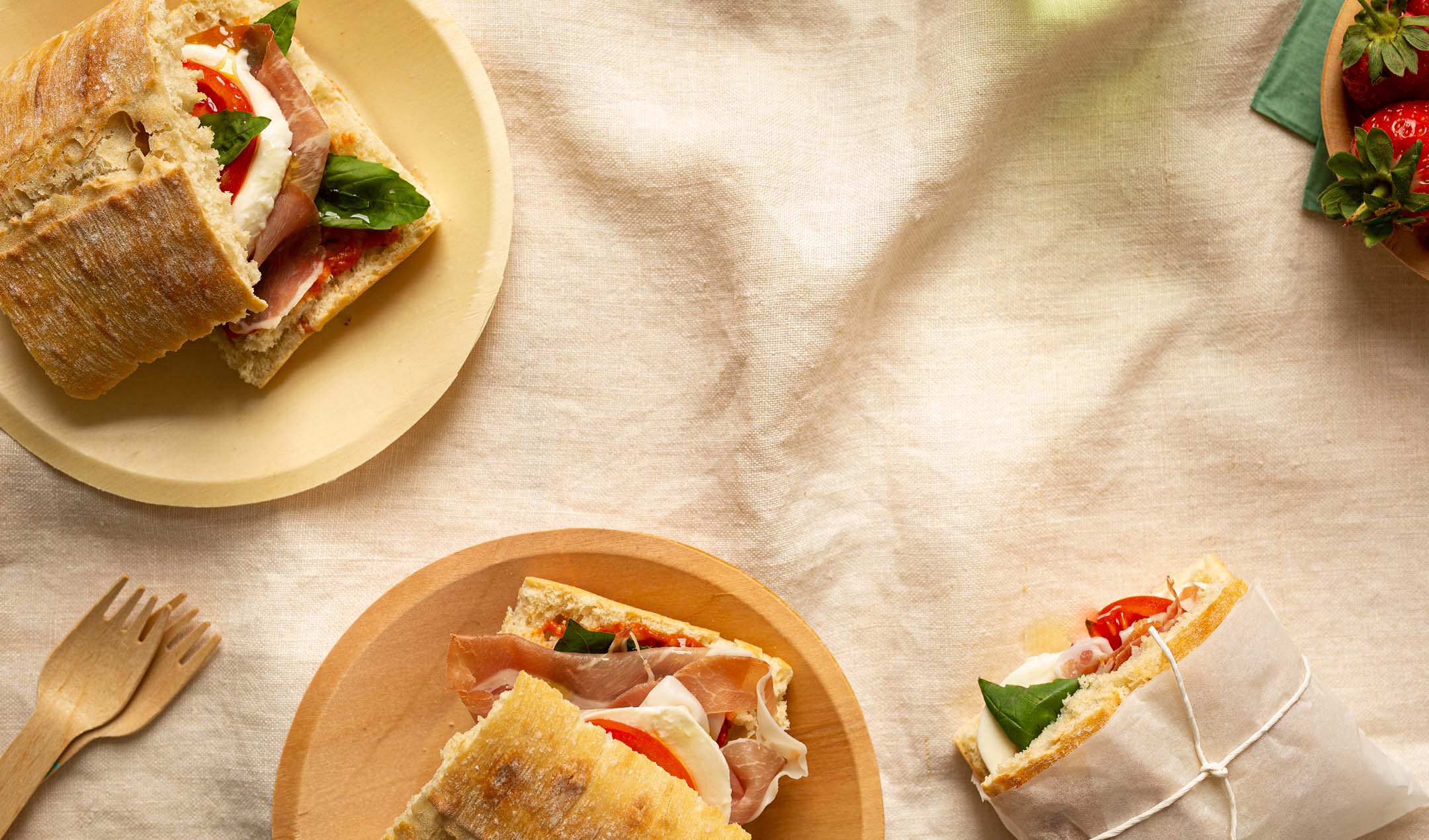 Mozzarella and prosciutto ciabatta sandwiches