Tick the ingredients you need to add your shopping list.
---
Heat the olive oil in a pan over a medium heat and cook the onion for 5-6 minutes, stirring occasionally, until soft but not coloured. Transfer to a large mixing bowl and allow to cool completely.
When cool, add the mince, parsley, Parmesan, mustard, Worcestershire sauce, ketchup, egg and breadcrumbs and season generously with salt and pepper.
Mix everything together thoroughly using clean hands.
Turn the mixture out onto a clean work surface and divide into eight equal pieces. Shape each one into a fat burger around 8cm wide and 3cm thick. Use your thumb to press an indentation into the centre of each patty.
Transfer the burgers to a tray, cover with cling film and place in the fridge to chill for one hour. Remove and allow to sit at room temperature for 20 minutes.
Cook the burgers on the barbecue over a high heat for two minutes on each side, then move them to a lower-heat area of the grill and cook for another five minutes on each side.
In the last minute of cooking, place a slice of cheese on top of each burger and lightly toast the buns. Serve with your preferred toppings.
Note: "1 handful of fresh parsley" can be used as an alternative to "1 tsp dried parsley", if you wish.
Nutrition Facts
Per serving: 446kcals, 14.6g fat (5.2g saturated), 31.2g carbs, 4.8g sugars, 45.2g protein, 1g fibre, 0.643g sodium
Popular in Beef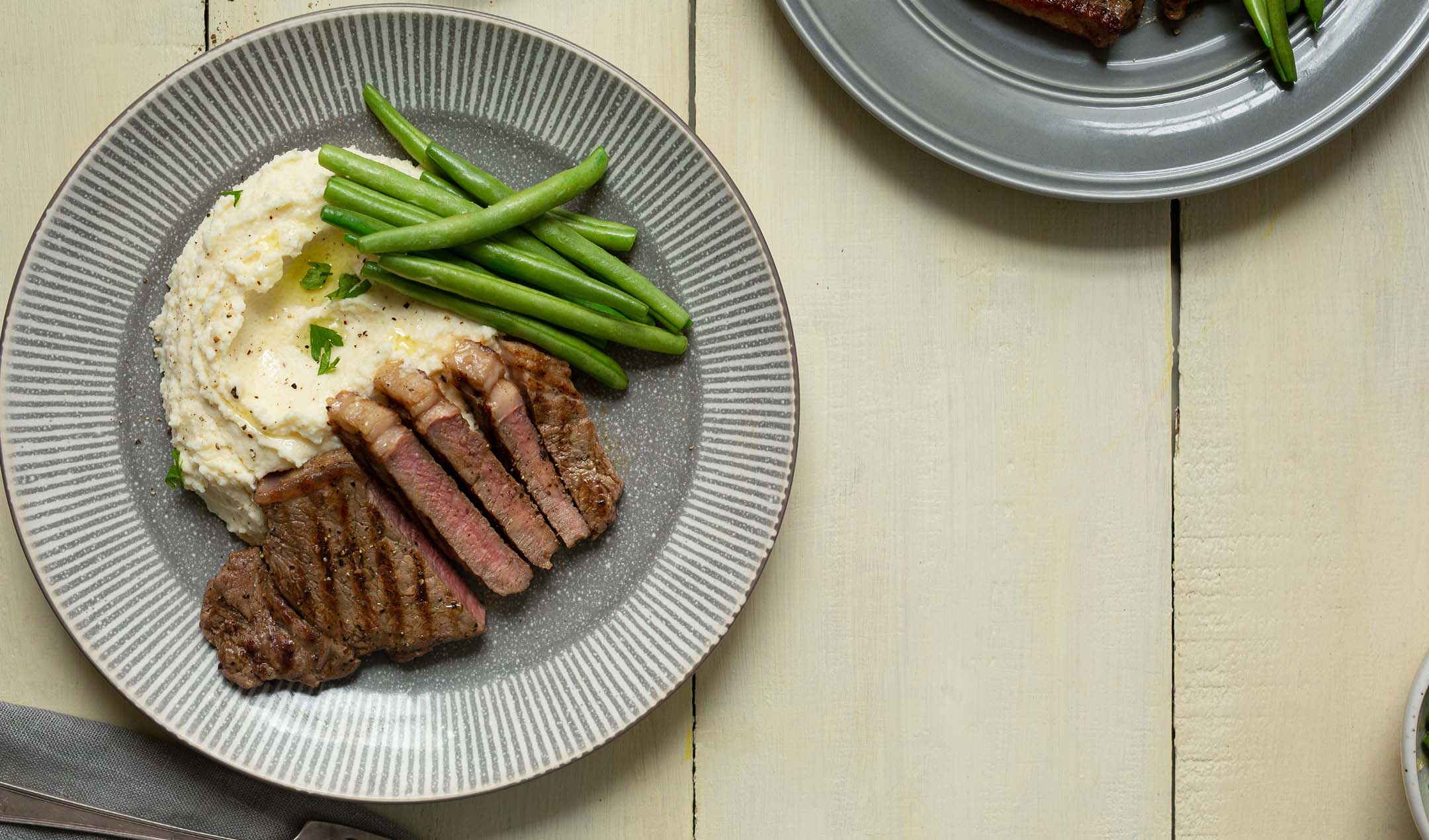 Steak with greens & celeriac mash