Tick the ingredients you need to add your shopping list.
For the meatballs:
For the sauce:
Heat one tablespoon of the olive oil in a large pan over a medium heat. Add the onion and cook, stirring frequently, for 3-4 minutes until translucent, then set aside to cool thoroughly.

In a large bowl, combine the beef and pork with the breadcrumbs, egg yolks, allspice, nutmeg, parsley and cooled onions. Season with salt and pepper and use clean hands to combine. Roll the mixture into 3cm meatballs.
Over a medium-high heat, heat the remaining olive oil in the same pan the onions were cooked in. Cook the meatballs in batches for 4-5 minutes until browned on all sides. Transfer to a plate lined with kitchen paper.
To make the sauce, melt the butter in the same pan. Whisk in the flour and cook for one minute until lightly browned. Gradually whisk in the stock and cook, whisking constantly, for 2-3 minutes until slightly thickened. Stir in the sour cream and season to taste.
Add the meatballs to the sauce and cook for 8-10 minutes, stirring occasionally, until they are heated through.
Scatter with fresh parsley and serve immediately while hot.
Nutrition Facts
Per Serving
524kcals, 28.9g fat (13.2g saturated), 15.8g carbs, 1.5g sugars, 48.4g protein, 1.1g fibre, 0.794g sodium
Popular in Beef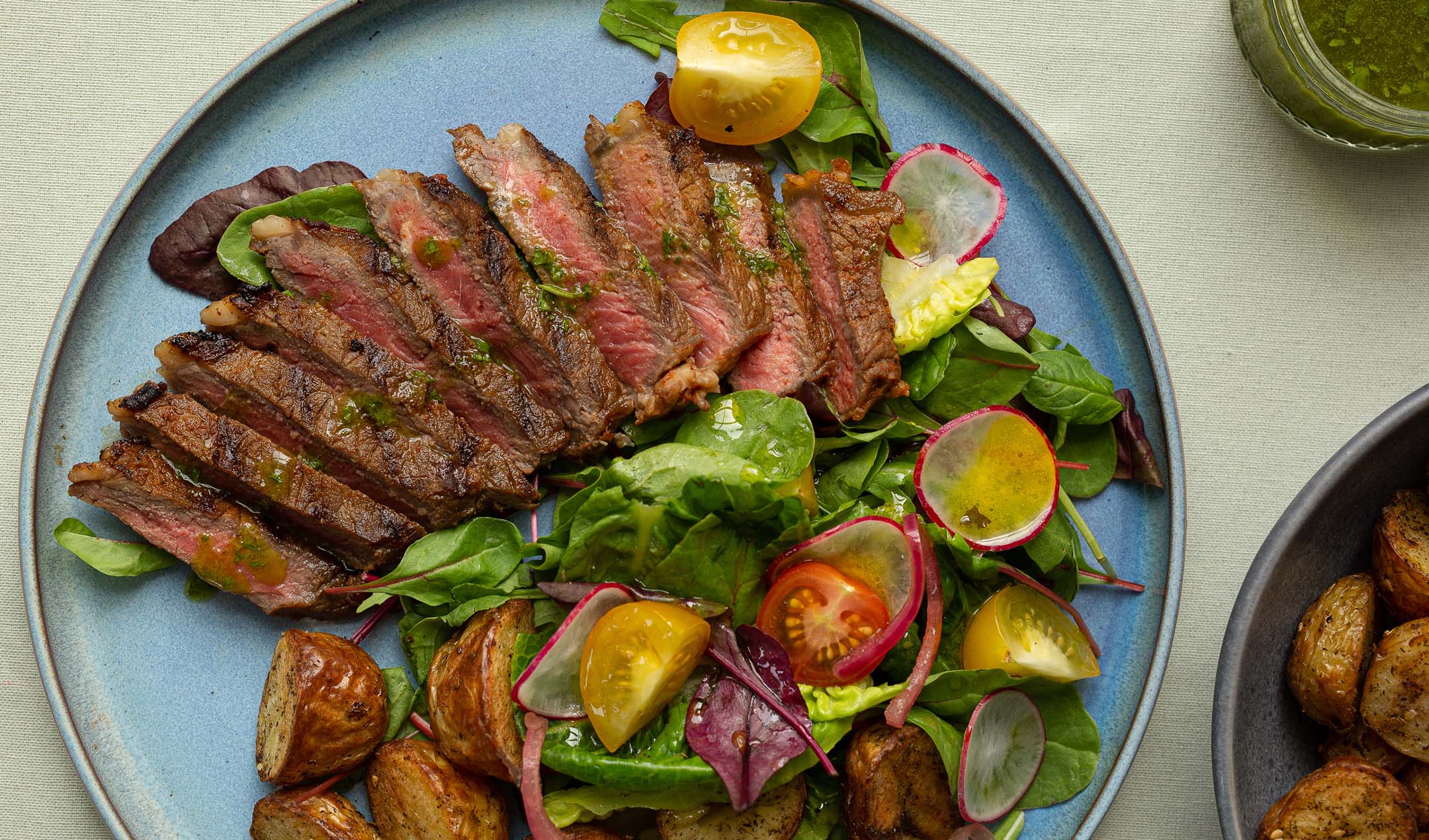 Steak salad, air fryer crispy potatoes and zingy coriander oil