Tick the ingredients you need to add your shopping list.
Preheat the oven to 150˚C/130˚C fan/gas mark 2.
Place the beef in a bowl and sprinkle over the flour and some salt and pepper. Toss to coat.
Heat two tablespoons of the olive oil in a casserole dish over a medium-high heat. Working in batches to avoid crowding the pan, brown the beef on all sides, then transfer to a plate and set aside.
In the same casserole dish, cook the onion for 5-6 minutes until softened. Add the garlic to the pan and cook for 30 seconds, stirring.
Turn the heat to high, pour in the wine and allow to bubble for 2-3 minutes, scraping any sticky bits from the bottom using a wooden spoon.
Stir in the stock and tomatoes and bring to the boil. Return the beef to the pan. Cover tightly with some foil and then add the lid of the casserole dish. Place in the oven and cook for three hours or until the beef is very tender.
Stir in the peppers and courgette. Place the lid on and place back in the oven for 15 minutes so that the vegetables are warmed through but still retain some bite.
Divide amongst serving bowls, scatter with fresh parsley and grated Parmesan and serve with warm couscous or pappardelle.
Note:
Shin beef can be used as an alternative to chuck beef, if you wish.
Pappardelle can be used as an alternative to couscous, if you wish.
Nutrition Facts
Per serving: 575kcals, 29.1g fat (9.5g saturated), 15g carbs (6.4g sugars), 50.3g protein, 2.4g fibre, 0.679g sodium
---
Make it yours: Add a puff pastry lid to turn this into a delicious pie!
Popular in Beef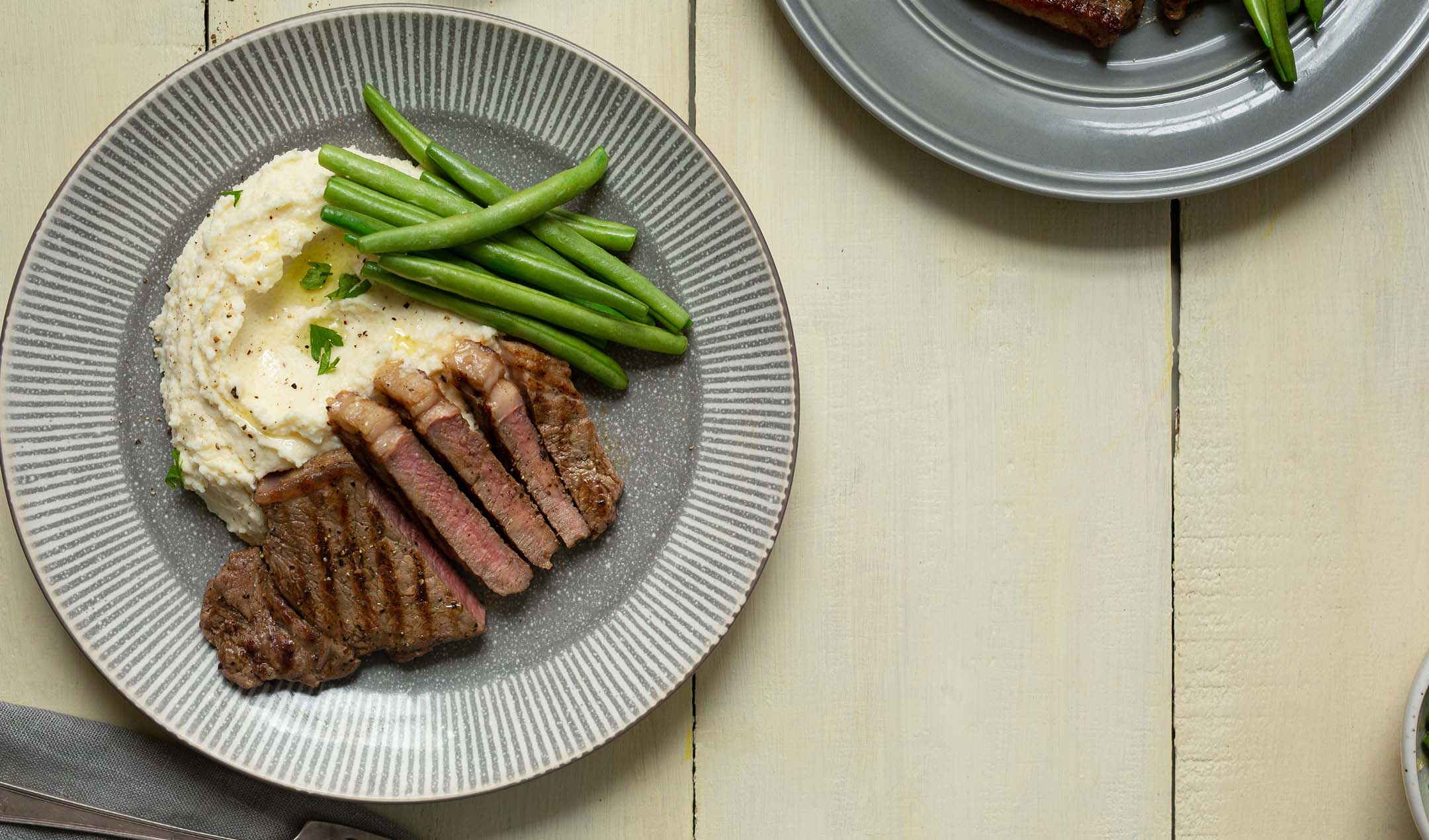 Steak with greens & celeriac mash