Tick the ingredients you need to add your shopping list.
For the tart:
For the topping:
To serve:
Sift the flour and sugar into a large mixing bowl. Rub in the butter with your fingertips until it resembles breadcrumbs. Gradually add the water, just until it comes together as a dough.
Shape into a rectangle or book shape, then wrap in clingfilm. Refrigerate for one hour.
Preheat the oven to 190˚C/170˚C fan/gas mark 5. Roll out the pastry on a floured work surface until it is a rectangle about 30cm x 35cm in size. Transfer to a baking tray lined with parchment paper.
Lay the nectarine slices in overlapping layers over the pastry, leaving a 2cm border around the edges.
Brush the nectarines with the jam, then dot over the blueberries and raspberries.
Dot over the butter and scatter over the sugar. Fold the pastry border over the fruit.
Bake for 15-20 minutes until the pastry is cooked and the fruit is soft. Leave to cool slightly, then dust with icing sugar before slicing to serve.
Nutrition Facts
Per serving: 310kcals, 13.9g fat (8.4g saturated), 45g carbs, 21.7g sugars, 4.1g protein, 3.6g fibre, 0.099g sodium
Popular in Picnic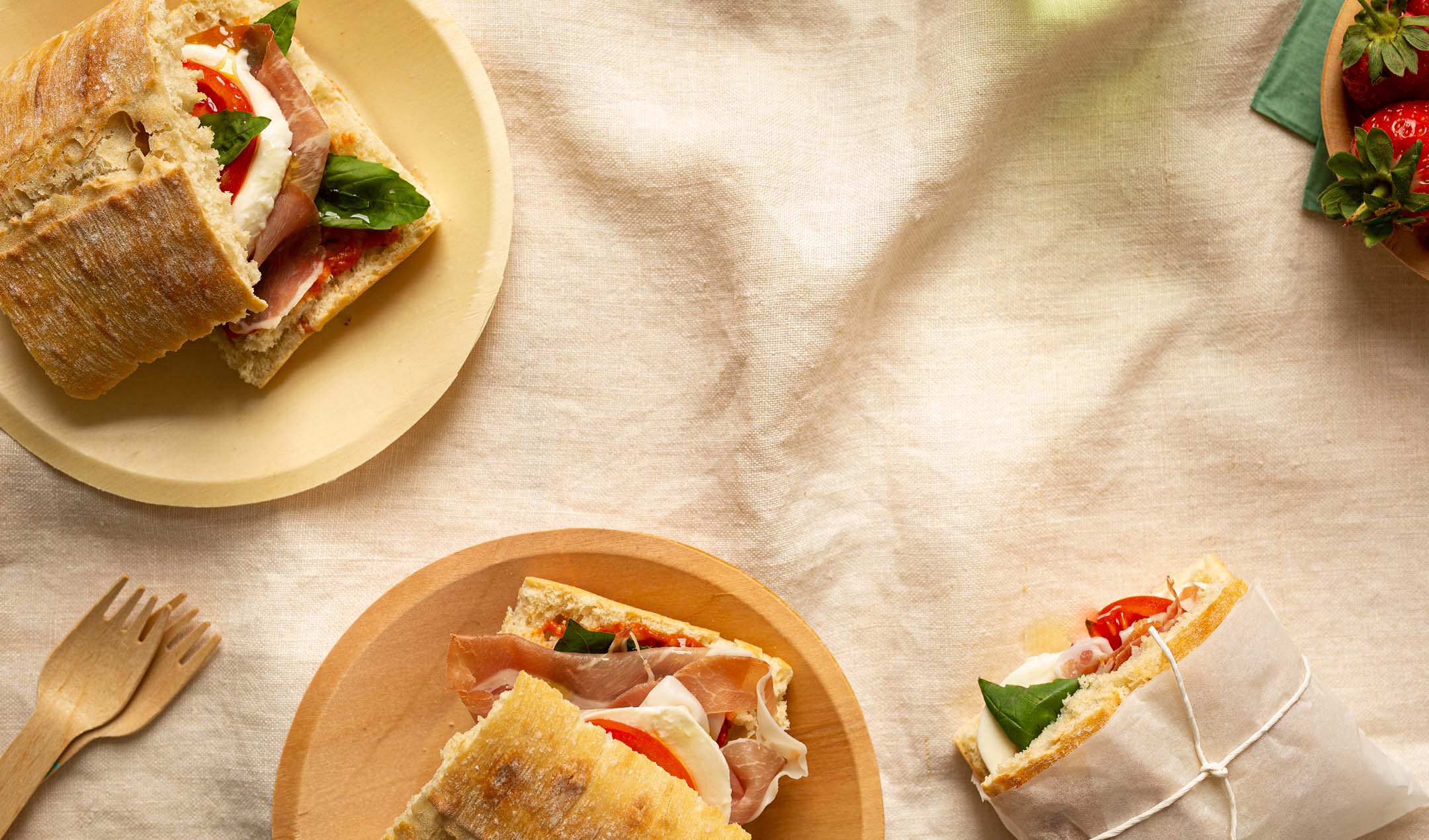 Mozzarella and prosciutto ciabatta sandwiches