Tick the ingredients you need to add your shopping list.
For the pastry:
For the filling:
To serve:
Preheat the oven to 220 ̊C/200 ̊C fan/gas mark 7. Grease a 20cm round tart tin with butter.
In a large bowl, sieve together the flour and icing sugar. Use your fingers to rub in the butter until the mixture resembles breadcrumbs.
Mix in the egg yolk and just enough water to form a soft dough. Turn the pastry onto a floured surface and lightly knead until the dough comes together. Wrap the pastry in cling film and refrigerate for at least one hour.
On a floured surface, roll the dough to about 4mm thick. Lift the pastry into the prepared tin, pushing it into the sides. Trim away any excess.
Line the pastry with some parchment paper and fill with baking beans. Bake the pastry for about 15-20 minutes or until the sides of the pastry are a pale golden colour. Remove the paper and the beans and bake for a further five minutes. Remove from the oven and allow to cool completely.
For the filling, place the basil in a large bowl with the strawberries, sugar and lemon juice. Stir to combine, then set aside for two hours, stirring occasionally.
Strain the strawberries through a sieve into a small saucepan. Remove the basil and set the fruit aside.
Heat the juices in the pot for 3-5 minutes or until reduced to a thin syrup; set aside to cool.
Place the mascarpone in a large bowl and add the cream, icing sugar and vanilla. Whisk until well combined and thick enough to hold soft peaks.
Spoon the mascarpone mixture into the pastry case, then use a palette knife to smooth it out to an even layer.
Spoon the reserved strawberries onto the tart, then scatter over some extra small basil leaves. Drizzle with the cooled strawberry and basil syrup to serve.
Nutrition Facts
Per Serving 328kcals, 25.5g fat (10.2g saturated), 20.2g carbs (8.9g sugars), 2.3g protein, 1.2g fibre, 0.054g sodium
Popular in Picnic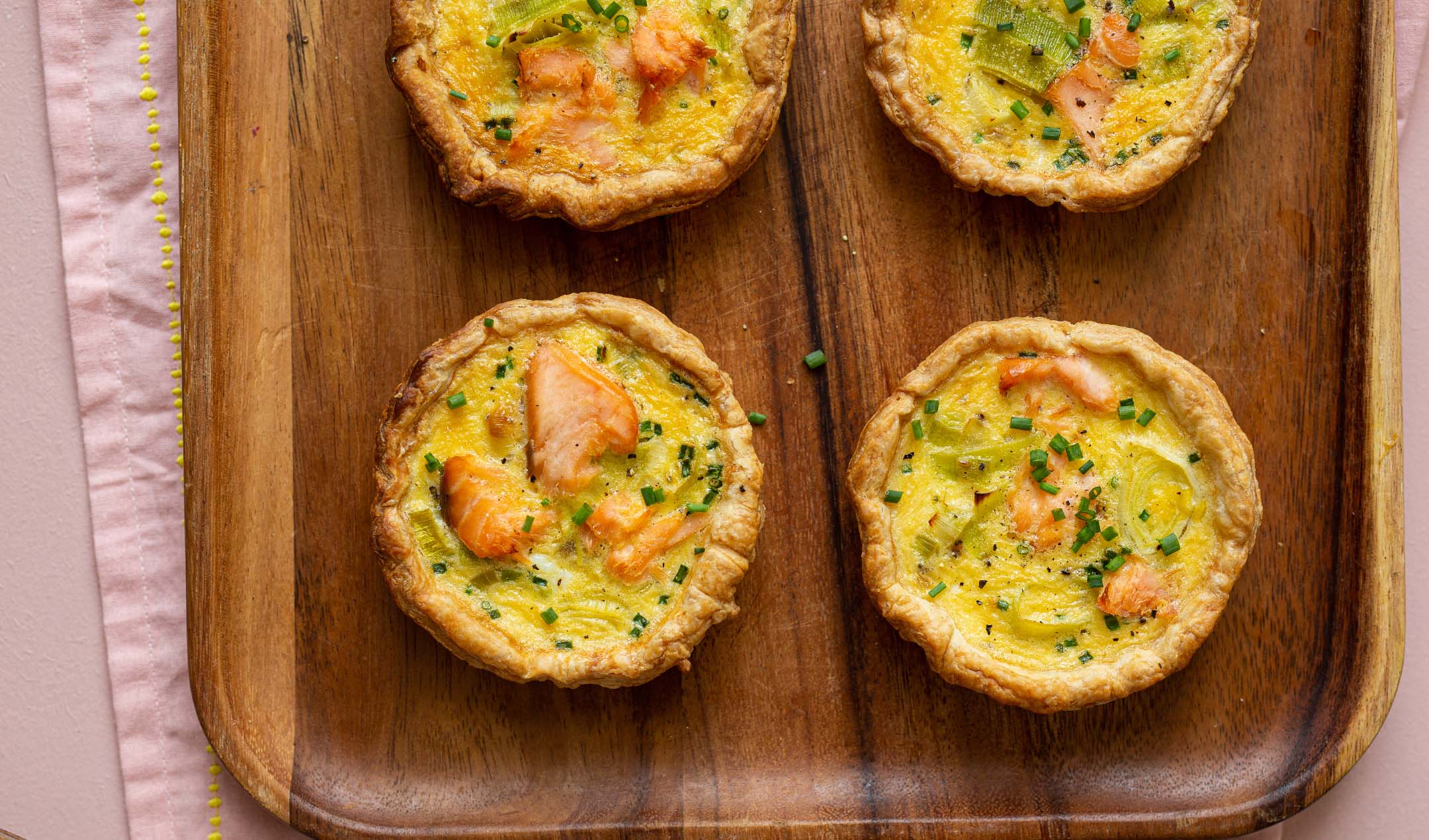 Salmon and leek tartlets