Tick the ingredients you need to add your shopping list.
Heat half of the oil in a casserole dish over a medium-high heat.
Working in batches to avoid crowding the pan, brown the beef on all sides, then transfer to a plate lined with kitchen paper.
Preheat the oven to 150 ̊C/130 ̊C fan/gas mark 2.
Heat the remaining oil in the same casserole dish and turn the heat to medium. Add the onion and cook for 4-5 minutes until translucent.
Add the tomatoes, peppers, jalapeños, garlic, chilli powder, cumin and coriander. Season with salt and pepper and stir to combine. Return the beef to the dish.
Slowly pour in just enough stock to barely cover the beef and vegetables – you might not need it all. Bring to a boil, then cover with a lid and transfer to the oven.
Cook gently for two hours, stirring occasionally and adding a splash of water if necessary to keep it from drying out.
Serve with rice, beans and/or some warm tortillas.
Note: round steak can be used as an alternative to chuck steak, if you wish.
chuck or round steak
Nutrition Facts
Per serving: 544kcals, 31.2g fat (9.8g saturated), 13.9g carbs (6.6g sugars), 50.7g protein, 4.5g fibre, 0.57g sodium
Popular in Beef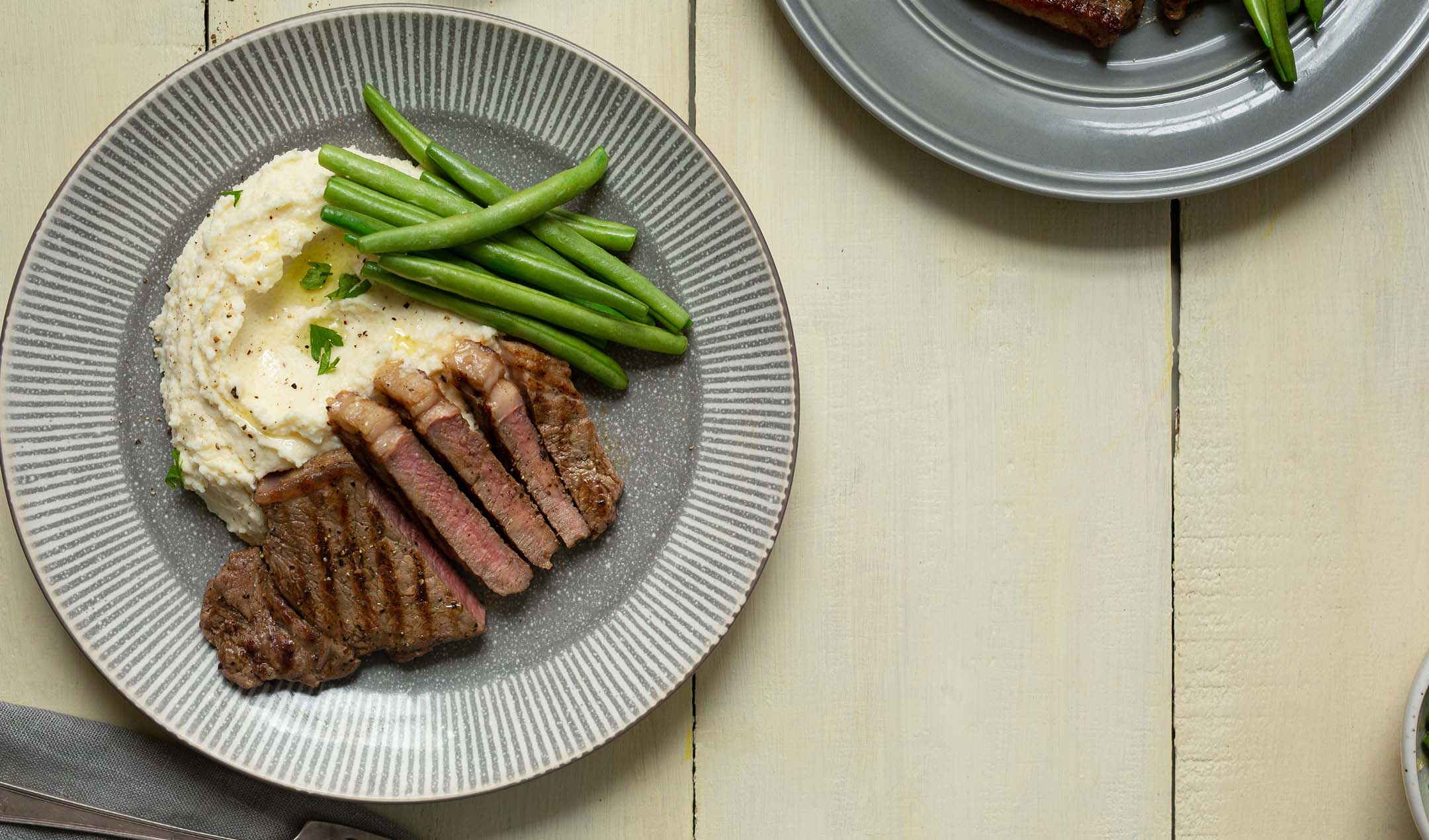 Steak with greens & celeriac mash