Tick the ingredients you need to add your shopping list.
Preheat the oven to 180 ̊/160 ̊C fan/gas mark 4 and line a baking tray with parchment paper.
In a mixing bowl, rub the butter into the flour until it resembles breadcrumbs.
Add in the sugar, sultanas and pinch of salt. Make a well in the centre.
In a jug, whisk the eggs into the milk, then add to the bowl along with the sultanas. Slowly mix until a dough forms. Add more liquid if the dough appears dry. Be careful not to over-mix as this will result in a heavy, tough bread.
Turn the dough out onto a floured work surface and gently form into a circle, then flatten slightly. Use a knife cut a cross in the dough from edge to edge, allowing the dough to rise in the oven.
Carefully transfer onto the baking tray and bake for 40-50 minutes until golden.
"This is my grandmother's recipe and was later taught to me by my mother. It is a simple recipe and reminds me of my childhood, having it made fresh on Sundays and served with butter and raspberry jam. It was always a struggle waiting for it to go cold before we could slice it! This recipe was never written down until my mam decided to weigh it and write it down as my nanny was making it so we could keep it and have forever. We still make it regularly and savour every mouthful." – Clodagh Dunphy, Food Styling Intern 
Nutrition Facts
Per serving: 329kcals, 13.1g fat (7.8g saturated), 46.4g carbs (11.8g sugars), 6.7g protein, 1.3g fibre, 0.119g sodium
Popular in Picnic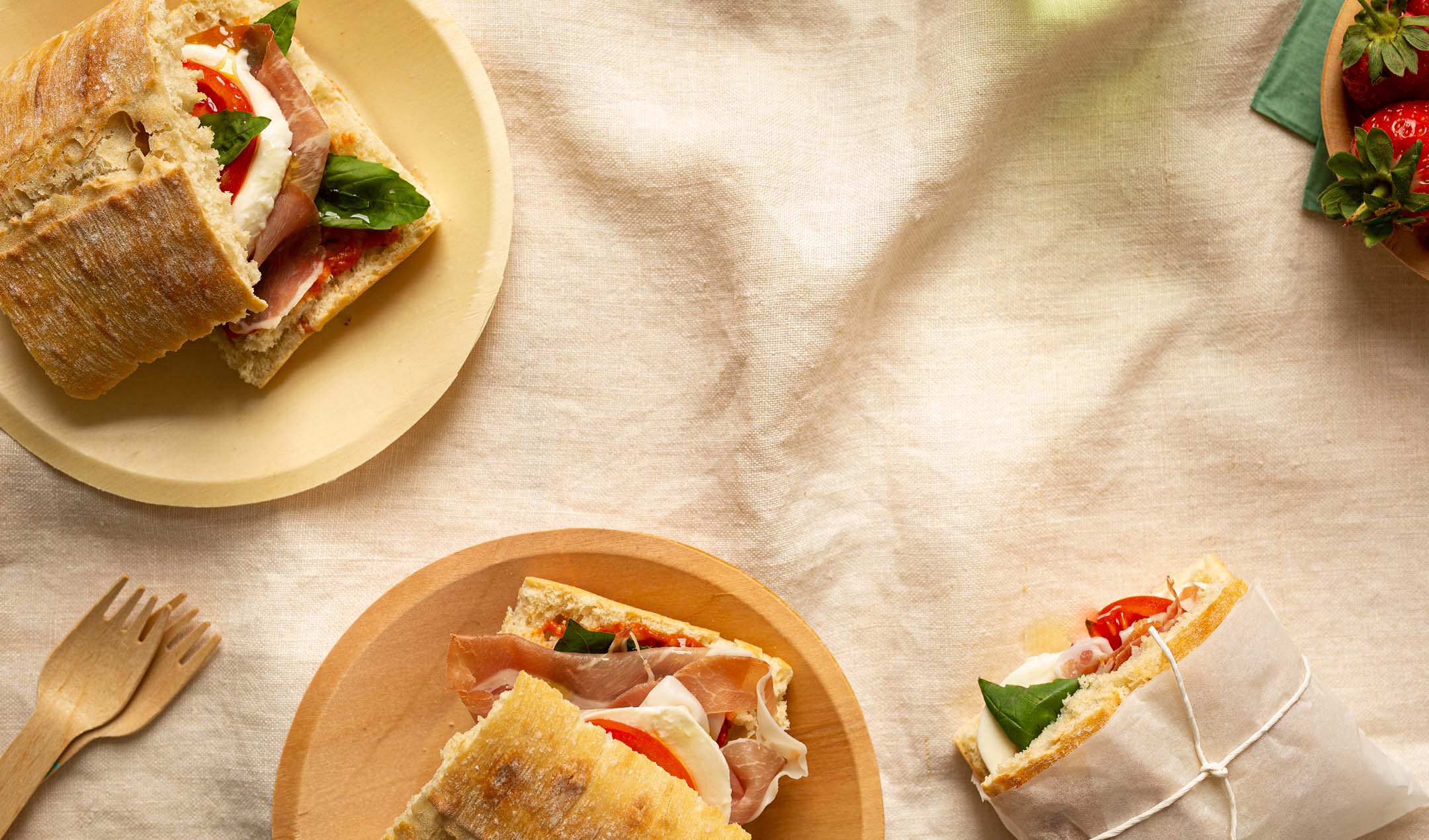 Mozzarella and prosciutto ciabatta sandwiches