Tick the ingredients you need to add your shopping list.
For the pastry:
For the filling:
Rub the flour, salt and butter together in a large bowl until crumbly. Stir in a bit of water to bind the pastry. Shape into a disc, wrap in cling film and refrigerate for at least 30 minutes.
Preheat the oven to 190 ̊C/170 ̊C fan/gas mark 5 and lightly coat a 23cm quiche dish with butter.
Roll out the pastry on a floured work surface and use it to line the quiche dish. Trim the edges.
Place a sheet of parchment paper into the dish, then fill with baking beans or rice. Bake for 20 minutes.
Meanwhile, cook the spinach until wilted, then use kitchen paper to squeeze it until completely dry.
Beat the eggs, milk and a pinch of salt and pepper in a jug.
Remove the pastry from the oven. Scatter half of the cheese over the base of the pastry, then grate the nutmeg on top.
Layer the spinach over the cheese, then pour over the egg mixture. Sprinkle over the seeds and a few dashes of tamari (or soy sauce).
Bake for 35-40 minutes until golden brown.
Note:
Gruyère can be used as an alternative to cheddar, if you wish.
sesame seeds can be used as an alternative to sunflower seeds, if you wish.
---
"The smells and tastes of this recipe are so nostalgic for me. My mum would make this every weekend when I was growing up, and still occasionally makes it now. Depending on the season, it might be served with a green salad, a baked potato or some couscous on the side. I always go back for seconds and thirds, and it tastes even better the next day. The seeds and tamari on top really bring the recipe together and add so much flavour. I will never get tired of this dish." – Sophie Barr, Food Photographer
---
Nutrition Facts
Per serving: 337kcals, 18.2g fat (10.3g saturated), 31.1g carbs (1.3g sugars), 12.4g protein, 1.7g fibre, 0.307g sodium
Popular in Picnic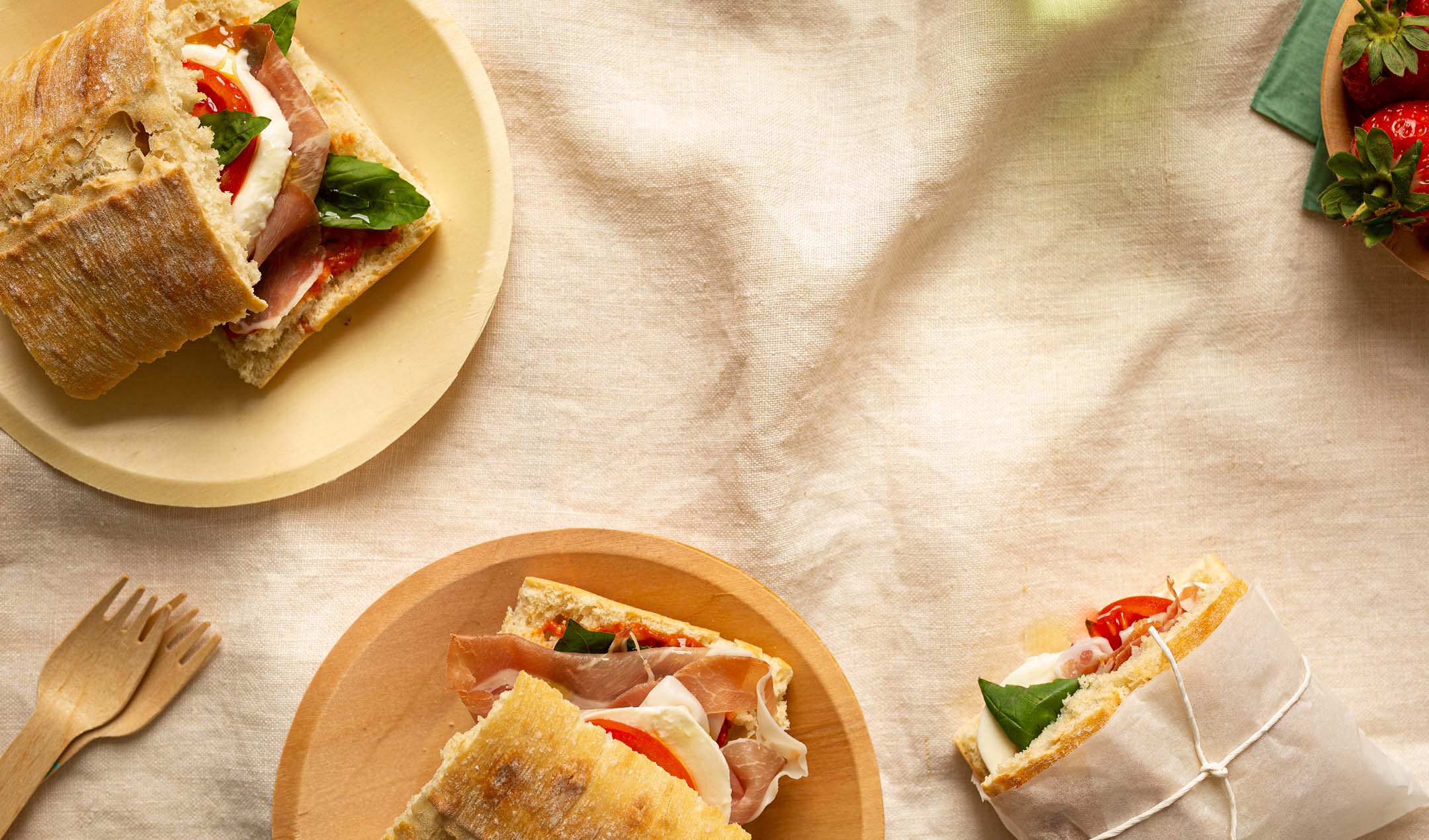 Mozzarella and prosciutto ciabatta sandwiches