Tick the ingredients you need to add your shopping list.
Cook the udon noodles according to package instructions. Drain and rinse under cold water immediately so they don't stick together.
In a small bowl, combine the hoisin sauce, dark soy sauce and lime juice.
In a large pan over a medium heat, add the chilli oil, ginger and garlic and cook for one minute. Add the pork mince, breaking it down with the back of a wooded spoon and cook for 10 minutes until fully cooked through.
Pour the hoisin sauce mix over the mince, mix through and cook for five minutes, allowing it to thicken slightly.
Add the noodles, bean sprouts and spring onion and toss until fully coated in the sauce. Cook for a further five minutes.
Garnish with sesame seeds and fresh chilli.
Nutrition Facts
Per serving: 589 kcals, 9.4g fat (0.6g saturated), 120.1g carbs (5.5g sugars), 7.7g protein, 1.9g fibre, 0.658g sodium
Popular in Dairy-free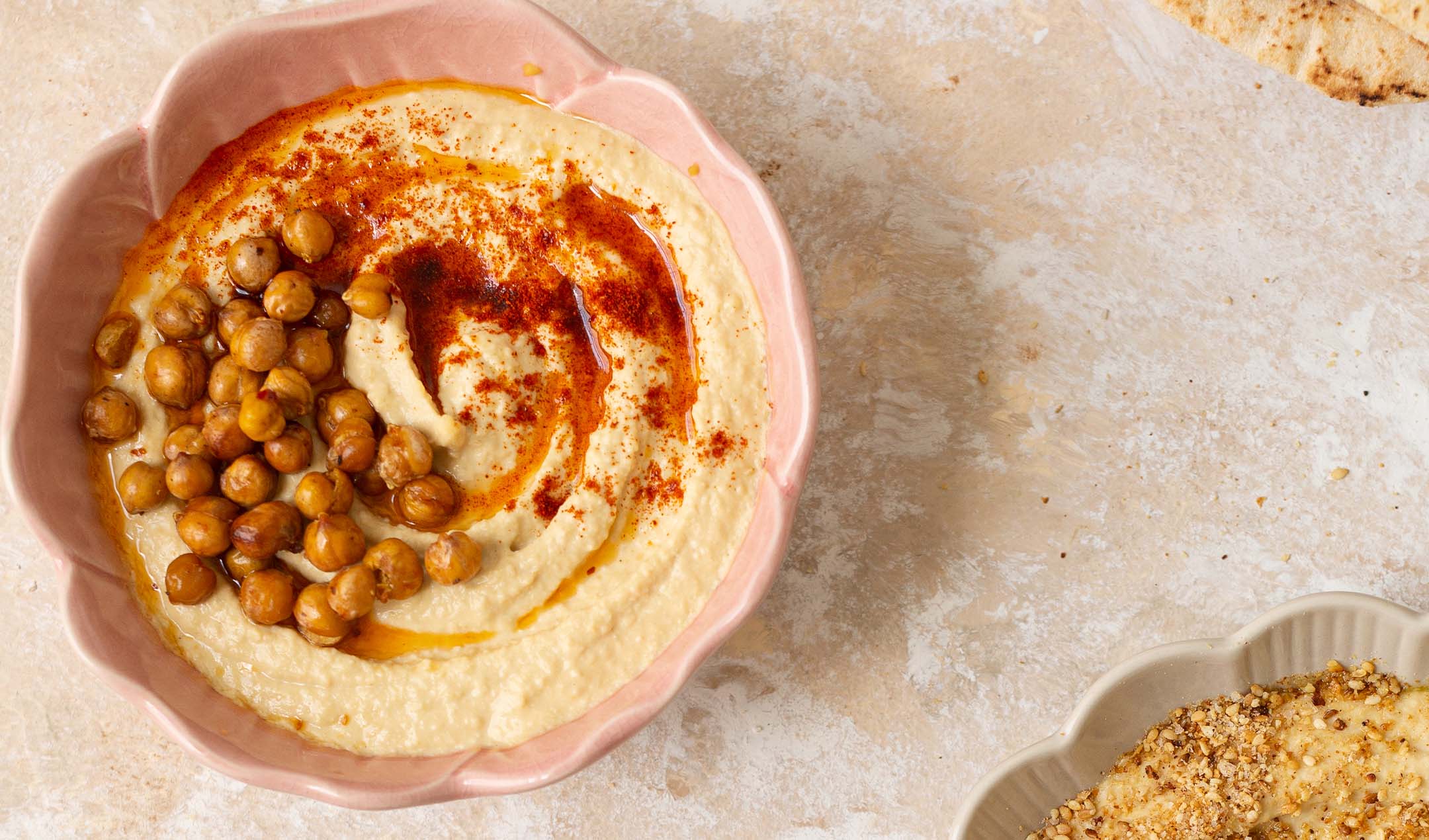 Hummus with chilli oil and crispy chickpeas