Tick the ingredients you need to add your shopping list.
For the crispy chickpeas:
For the dressing:
For the salad:
To assemble:
Preheat the oven to 200˚C/180˚C fan/gas mark 6.
On a large, rimmed baking tray, toss the chickpeas together with the curry powder, cumin, garlic powder, chilli flakes (if using), the rapeseed oil and some salt and pepper. Spread the chickpeas out into an even layer. Roast in the bottom half of the oven for 15-20 minutes until crispy.
On a separate baking tray, toss the carrots and potatoes in the curry powder, rapeseed oil and some salt and pepper and roast along with the chickpeas for 15-20 minutes.
Combine all of the ingredients for the dressing in a blender or food processor and whizz until smooth.
On a large serving platter, spread out the spinach leaves, peas and shallots. Top with the crispy chickpeas and roasted vegetables. Drizzle over the dressing and serve.
Nutrition Facts
Per serving: 476kcals, 19.2g fat (2.9g saturated), 62.8g carbs, 10.9g sugars, 17.1g protein, 16.2g fibre, 0.131g sodium
Popular in Dairy-free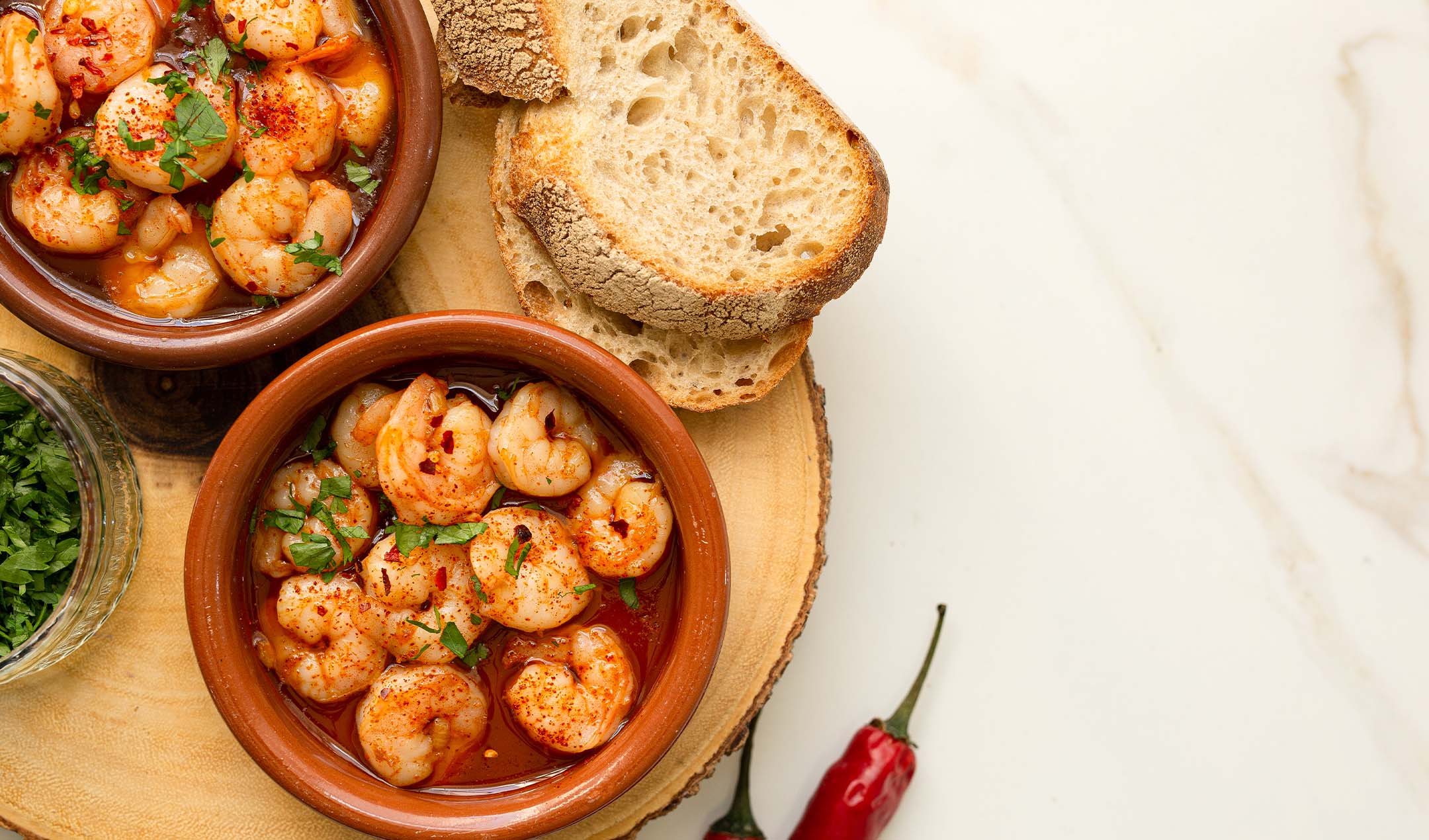 Gambas al ajillo