Tick the ingredients you need to add your shopping list.
Preheat the oven to 200°C/180°C fan/ gas mark 6.
Grease four small 8-10cm loose-bottomed, fluted flan tins generously with room temperature butter and transfer to a large baking tray. Add one rectangle of pastry to each tin, easing the pastry into the base.
Trim the pastry edges with scissors or a small sharp knife so it sits slightly above the edge of the tins. Press the pastry into the flutes, lightly prick the base with a fork, line the pastry cases with baking parchment, fill with dry beans and bake for 15 mins.
Heat the oil in a large pan over a medium heat. When hot, add the leeks and a pinch of salt, and cook for 5-8 minutes, stirring occasionally until softened. Remove from the pan to cool.
Carefully remove the parchment and beans, bake for five more minutes until the pastry is a pale, golden colour. Remove from the oven and allow to cool. Press the puff pastry down in the centre with a tea towel to deflate it. Reduce the oven temperature to 180°C/160°C fan/ gas mark 5.
Add the eggs and cream to a large bowl, whisk well, add the cheese, cooked leeks, salmon and a pinch of salt and pepper. Mix until combined and divide between the tart shells. Bake for 20 minutes or until the centre is cooked through. Garnish with chives and serve hot or cold.
Nutrition Facts
Per serving: 897kcals, 68.1g fat (26.9g saturated), 48.9g carbs, 2.4g sugars, 24.1g protein, 1.9g fibre, 0.635g sodium
Popular in Picnic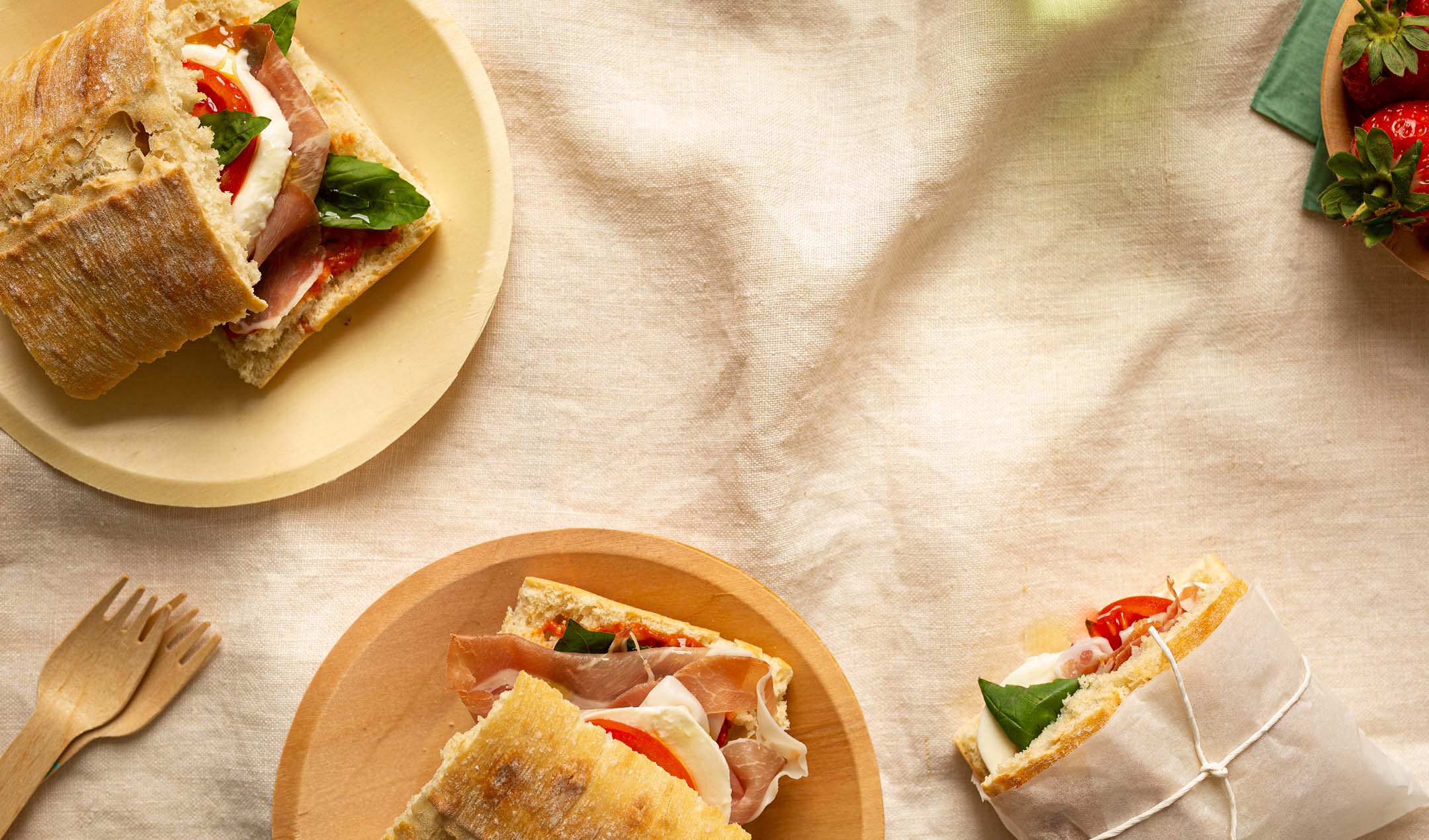 Mozzarella and prosciutto ciabatta sandwiches