Tick the ingredients you need to add your shopping list.
Preheat the oven to 200˚C/180˚C fan/gas mark 6. Line a large baking tray with parchment paper and set aside.

 

Scrub the potatoes well, halving or quartering large ones so they all measuring roughly 2cm pieces. 

 

Arrange the potatoes in a single layer on the prepared baking tray. Drizzle with the olive oil and season with salt and pepper. Toss to coat.

 

Roast the potatoes for 30-35 minutes, tossing and rotating the tray halfway through, until browned and tender. Allow to cool for five minutes.

 

Heat a large pan over medium-high heat. When hot, add the pancetta and cook for 3-4 minutes until golden-brown and crispy. Use a slotted spoon to transfer to a plate lined with kitchen paper.

 

Pour any fat released from the pancetta into a small bowl and add the garlic, mustard, red wine vinegar and the oil from the tomatoes. Whisk until smooth. Season with salt and pepper.

 

Place the warm potatoes in a large bowl and add the pancetta, chopped sundried tomatoes and rocket. Drizzle with the dressing and toss to coat.

 

Top the salad with shaved Parmesan and serve immediately.

 
Nutrition Facts
Per Serving: 258 cals, 18g fat (4.4g saturated), 15.7g carbs (0.1g sugars), 10.4g protein, 3.2g fibre, 0.438g sodium  
Popular in Picnic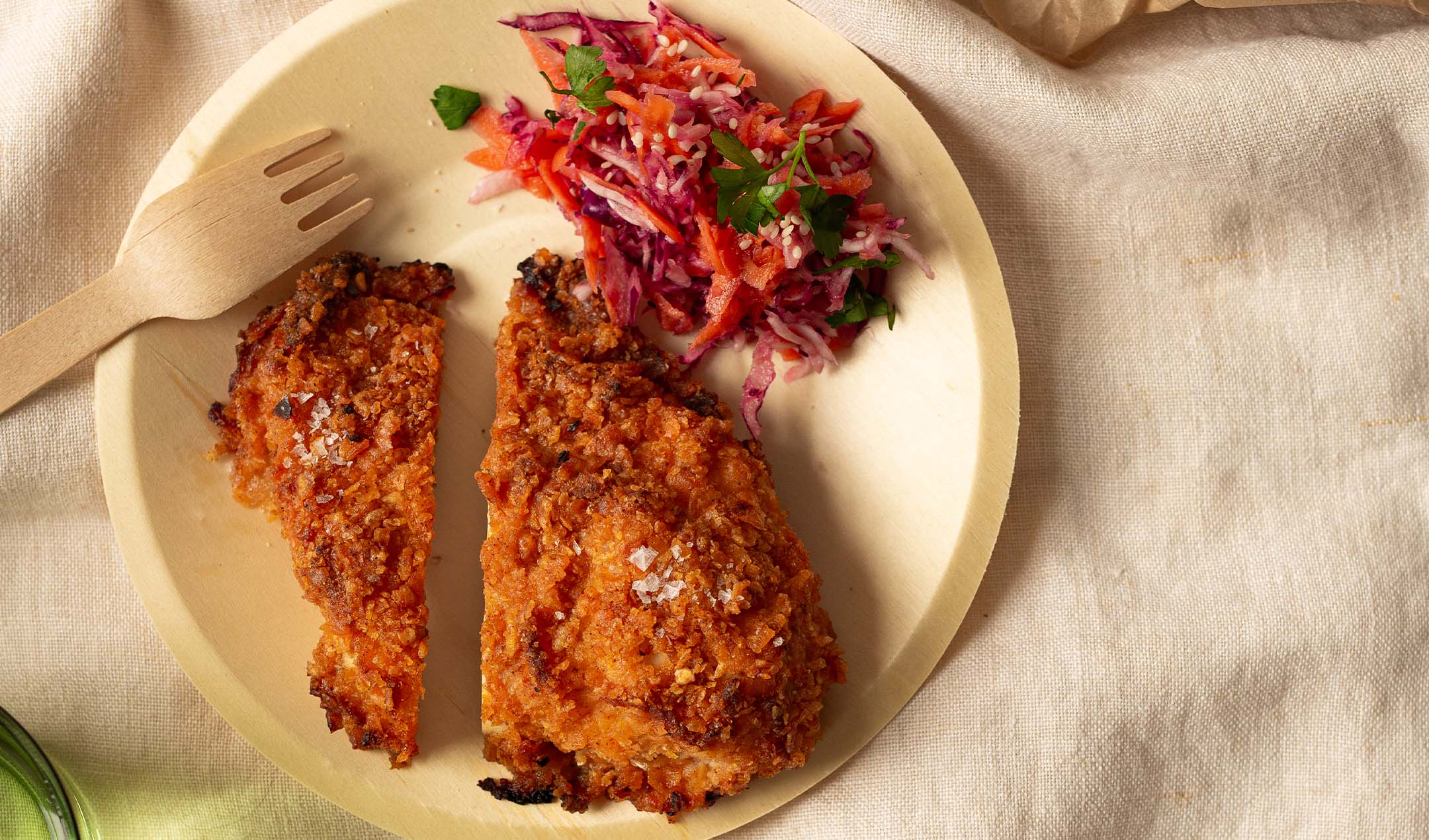 Easy fried chicken and asian slaw