Tick the ingredients you need to add your shopping list.
Preheat the oven to 180˚C/160˚C fan/gas mark 4. Season the rib of beef generously with salt and black pepper and place it in a roasting pan, fat-side up.
In a food processor, whizz together the remaining ingredients until combined into a paste. Spread all over the beef until covered.
Roast in the oven for 1½-2 hours, basting occasionally, until a thermometer registers the internal temperature at 50˚C for medium-rare. Remove the beef to a platter, tent loosely with tin foil and allow to rest for 15-20 minutes before carving.
Nutrition Facts
Per Serving 1,009kcals, 90.2g fat (39.6g saturated), 4.4g carbs, 1.3g sugars, 50.2g protein, 1.5g fibre, 1.535g sodium
---
TOP TIP
Serve this with a red wine jus for a moist for a truly delicious dinner!
Popular in Beef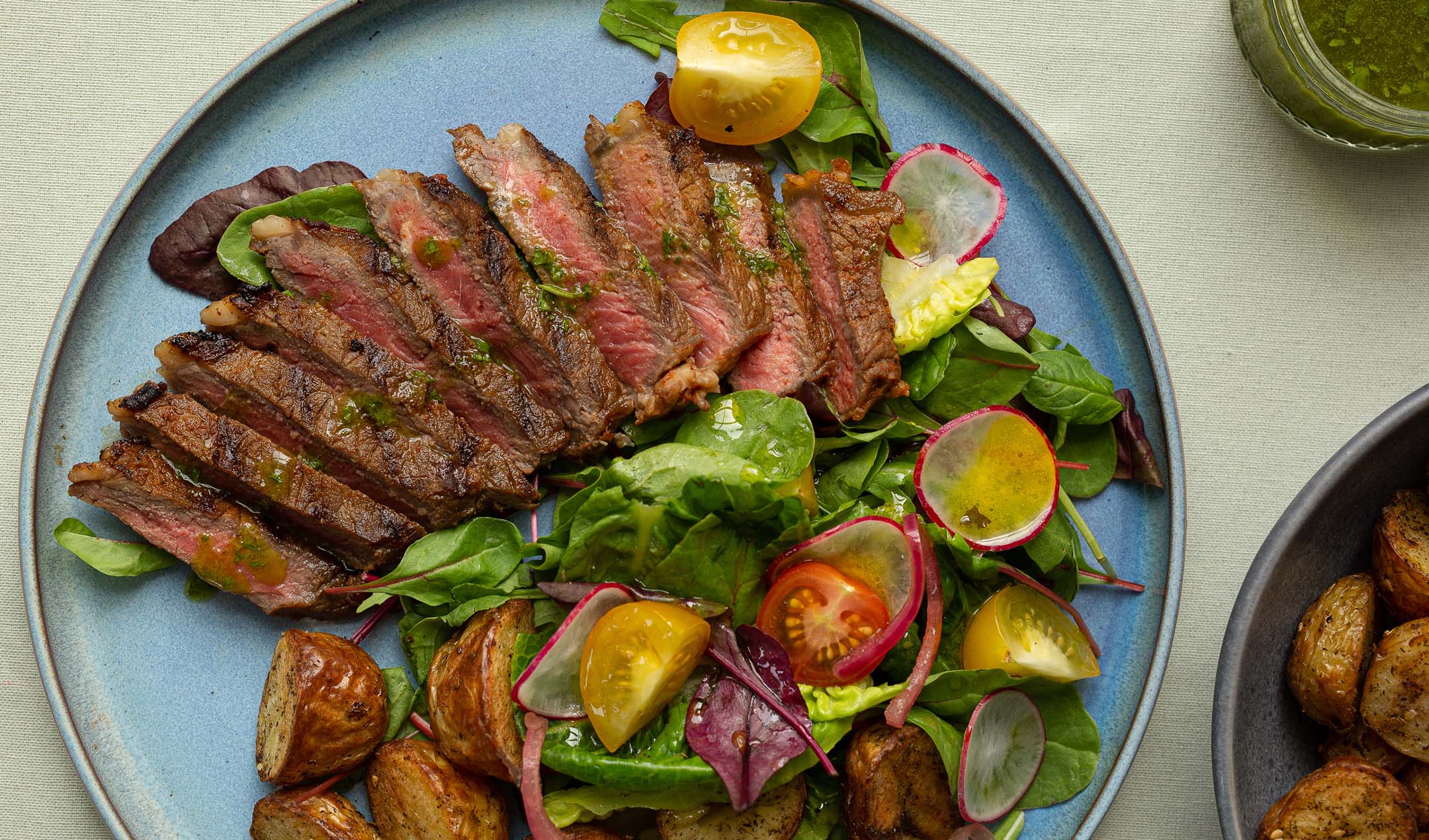 Steak salad, air fryer crispy potatoes and zingy coriander oil