Tick the ingredients you need to add your shopping list.
Preheat the oven to 180 ̊C/160 ̊C fan/gas mark 4. Line a 20cm tin with non-stick parchment paper.
Beat the butter and 200g sugar in a mixing bowl until light and fluffy. Beat in the eggs, one at a time.
Add the flour, baking powder, polenta and orange zest. Add half of the orange juice and stir until combined.
Spoon into the tin and bake for 40 minutes or until a skewer inserted into the centre comes out clean. Allow to cool in the tin.
On a baking tray, arrange the rhubarb. Pour over the remaining orange juice and sugar, then toss to coat. Roast for 10 minutes until just tender. Allow to cool slightly.
Remove the cake from the tin and top with rhubarb, spoon the juices over and scatter with pistachios.
Nutrition Facts
Per serving: 474kcals, 23.2g fat (13.6g saturated), 62.6g carbs (31g sugars), 6.9g protein, 2g fibre, 0.182g sodium
Popular in Cakes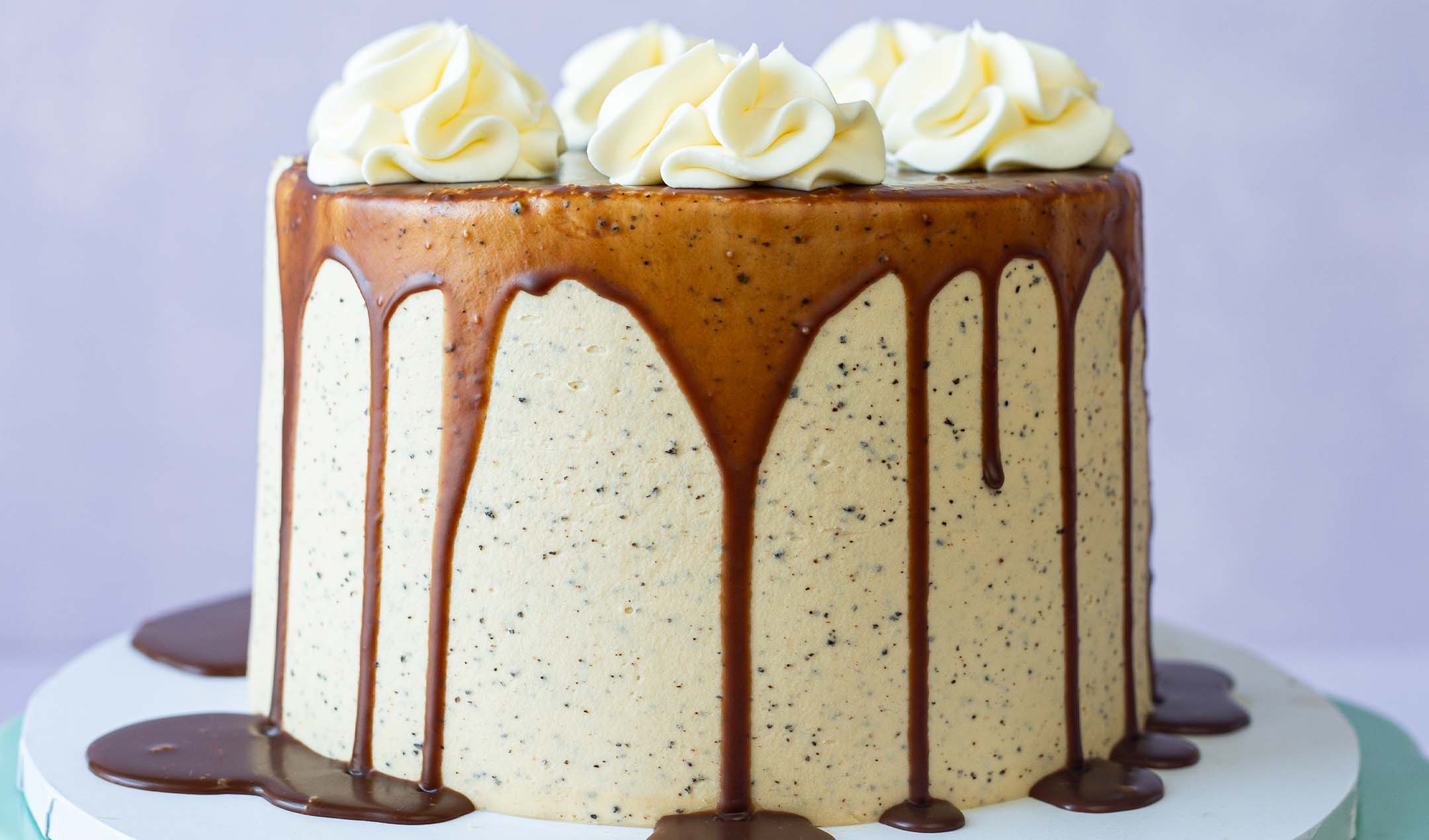 Chai tea cake