Tick the ingredients you need to add your shopping list.
For the meatballs:
For the salad:
In a large bowl, combine the mince, onion, mint, parsley, chilli powder, cumin, cinnamon and some salt and pepper. Mix until just combined. Roll the meat into 3cm balls.
Preheat the oven to 190 ̊C/170 ̊C fan/gas mark 5.
Heat the oil in a large pan over a medium- high heat and brown the meatballs on all sides, working in batches if necessary to avoid crowding the pan. Transfer the browned meatballs to a baking tray.
Bake the meatballs for 8-10 minutes or until completely cooked throughout, rotating the tray halfway through.
Meanwhile, cook the quinoa according to package instructions.
Toss the quinoa, cucumber, tomatoes and onion together in a large bowl. Divide the salad between serving bowls and top with the meatballs, avocado and Feta. Drizzle with your favourite hot sauce, if desired.
Nutrition Facts
Per Serving: 550kcals, 26.4g fat (7.8g saturated), 32.2g carbs (5.9g sugars), 46.6g protein, 7.8g fibre, 0.302g sodium
Popular in Beef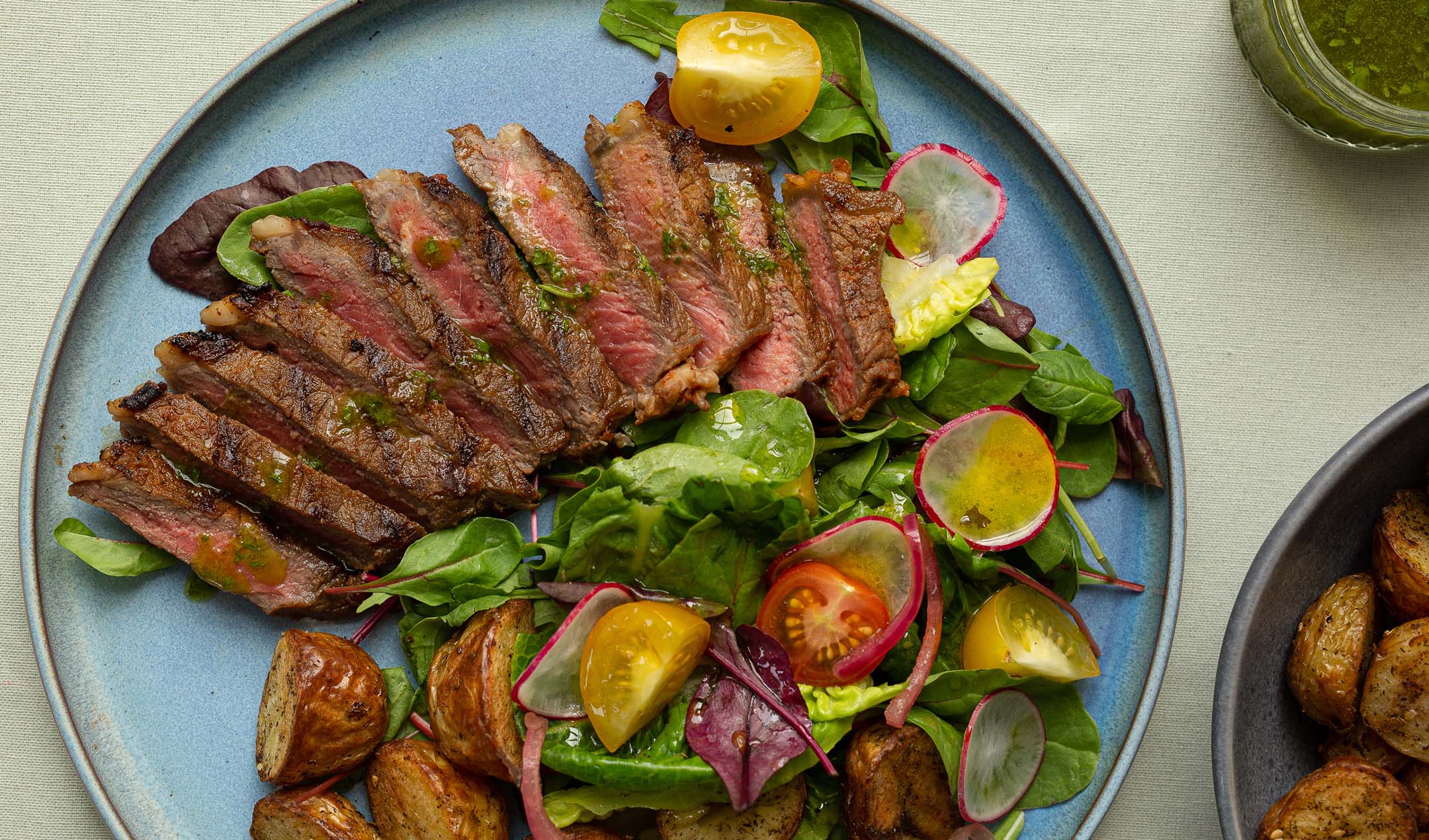 Steak salad, air fryer crispy potatoes and zingy coriander oil