Tick the ingredients you need to add your shopping list.
In a jug, combine the soy sauce, stock, brown sugar, garlic and ginger. Transfer half of the mixture to a large bowl and add the sliced beef. Toss, cover in cling film and place in the fridge for at least 30 minutes or up to two hours.

To the other half of the marinade mixture, add the cornflour and stir until smooth. Cover and refrigerate until ready to use. 

In a wok pan,heat half of the oil over a high heat. Add the steak slices, discarding the excess marinade. Stir-fry for 1-2 minutes until just browned, then remove to a plate. Tent loosely with tin foil and set aside.

Add the remaining oil to the same pan and cook the stir-fry vegetables for 5-8 minutes. Add the noodles and cook for 2-3 minutes. Return the beef to the pan.

Add the reserved sauce and toss to coat everything. Sprinkle with sesame seeds and serve hot.
Nutrition Facts
Per serving: 458kcals, 14.4g fat (4.2g saturated), 36.7g carbs, 6.5g sugars, 42.7g protein, 4.3g fibre, 1.962g sodium 
Popular in Beef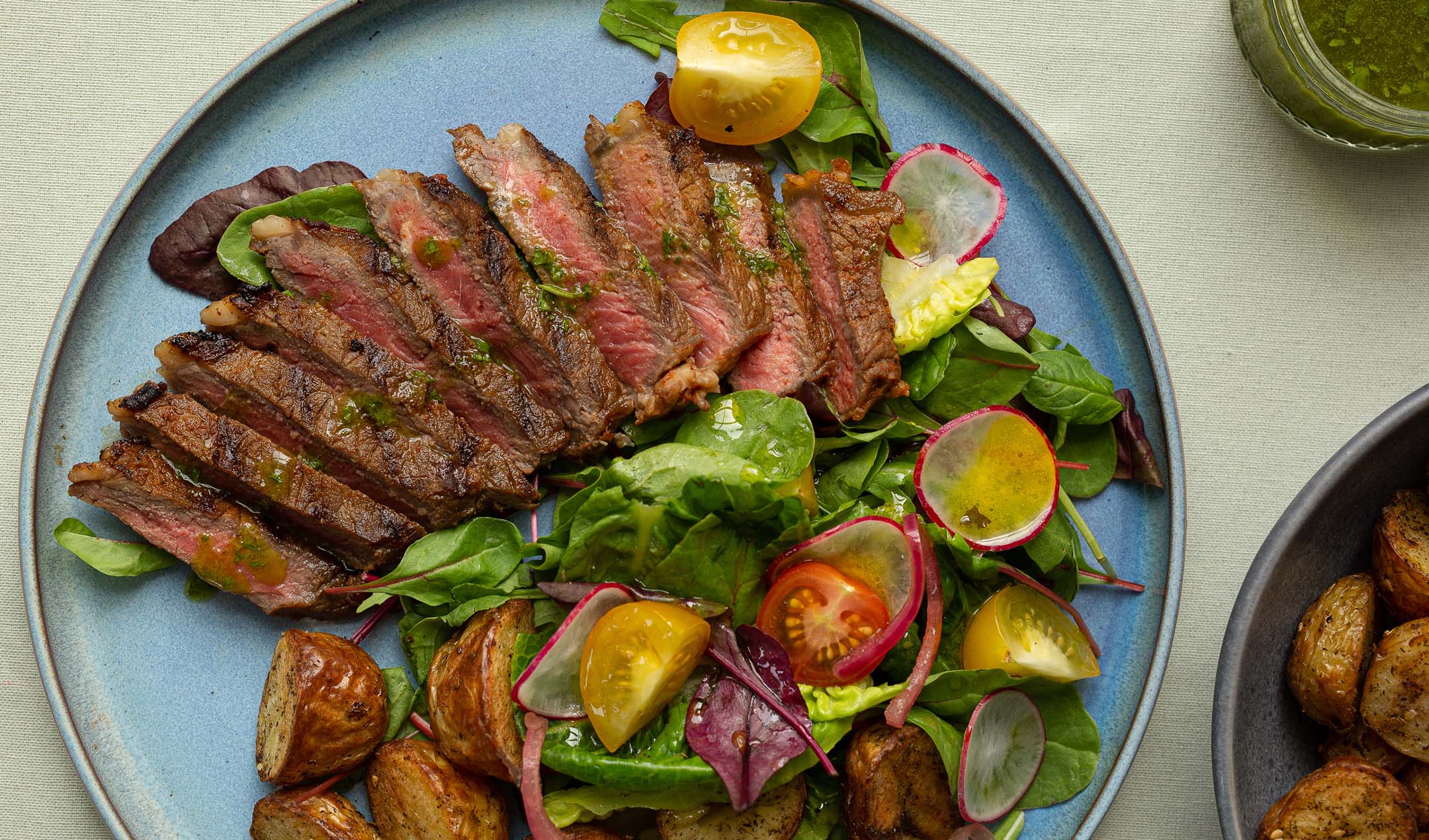 Steak salad, air fryer crispy potatoes and zingy coriander oil