Tick the ingredients you need to add your shopping list.
Preheat the oven to 180˚C/160˚C fan/gas mark 4. Line a 23 x 33cm baking tin with parchment paper and coat lightly with cooking spray.

In a bowl, toss the peaches with four tablespoons of the olive oil, 70g of the sugar and the salt. Let stand for 20 minutes.

In a bowl, whisk together the eggs, the remaining sugar and the remaining olive oil.

In another bowl, whisk together the flour, baking powder and bicarbonate of soda. Whisk the dry ingredients into the egg mixture.

Fold in the peaches with their juices. Scrape the batter into the prepared tin. Bake for 35 minutes, until the cake is golden and a toothpick inserted into the centre comes out clean. Allow to cool before packaging for your picnic.

Serve with vanilla Greek yoghurt.
Nutrition Facts
Per Serving 503kcals, 35.9g fat (5.4g saturated), 45.1g carbs, 25.5g sugars, 4.8g protein, 1.3g fibre, 0.201g sodium
Popular in Cakes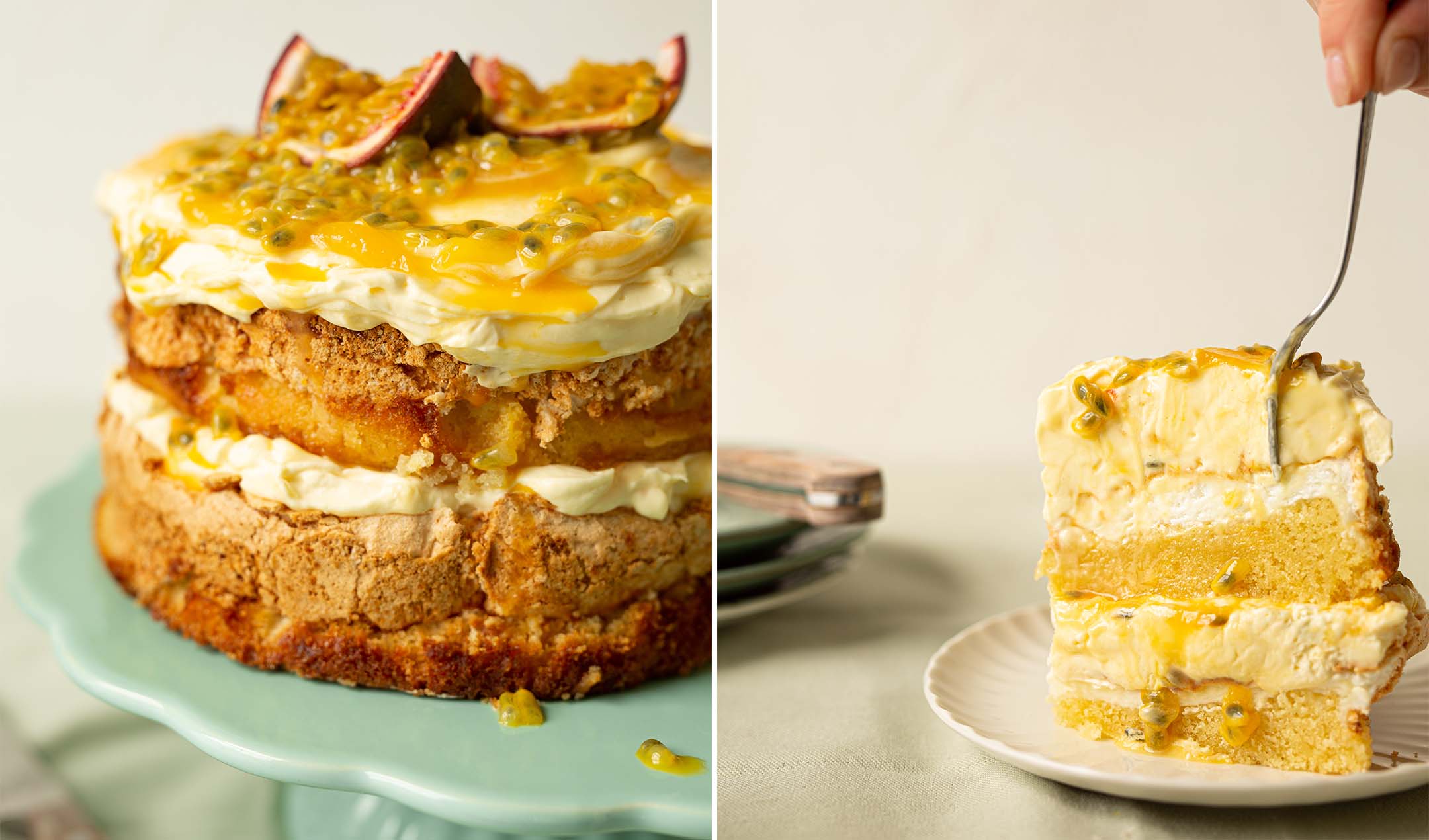 Passionfruit meringue gateaux