Makes
9
large or 16 small
Tick the ingredients you need to add your shopping list.
For the peach jam
For the bars:
For the icing:
For the jam, place the peaches in a pot of boiling water for 30-45 seconds, depending on the ripeness of the peach.
Peel the skins from the peaches, quarter and remove the stones.
Place the sliced peaches into a pot and add the Siúcra Sure Set Sugar and lemon juice. Cook on a low to medium heat and allow to simmer, stirring to prevent it from sticking.
Allow to cook for 20 minutes. You can check the if your jam is set by clipping a sugar thermometer to the side of the pot, the jam is set at 105˚
Once the jam has reached the correct temperature, allow to cool for about 15-20 minutes.
For the sponge, preheat the oven to 180˚C/160˚C fan/gas mark 4. Line a 20cm square tin with non- stick parchment paper.
In a large bowl, beat together the butter and sugar until light and fluffy. Add the eggs one at a time, beating after each addition.
Add the flour, baking powder, milk and orange zest. Mix until just combined and pour into the prepared tin. Spoon on some of the cooled jam and swirl through with a knife.
Bake for 25-30 minutes or until a skewer inserted into the centre comes out clean. Allow to cool.
---
For the icing, combine the icing sugar, orange zest and gradually add in the orange juice. The icing should be slightly runny, add more orange juice if needed.
Drizzle over the icing and cut the cake into squares.
Nutrition Facts
Top tip: You can also check for setting point using the "wrinkle" test. Before cooking the jam put 3 or 4 small heatproof plates in the freezer. Carefully spoon a little jam onto one of the cold plates, push the blob of jam with your finger, if the surface of the jam wrinkles then it has set, if it is still quite liquid then put the pan back on the heat boil for a few more minutes.
---
This recipe is sponsored by Siúcra
Popular in Picnic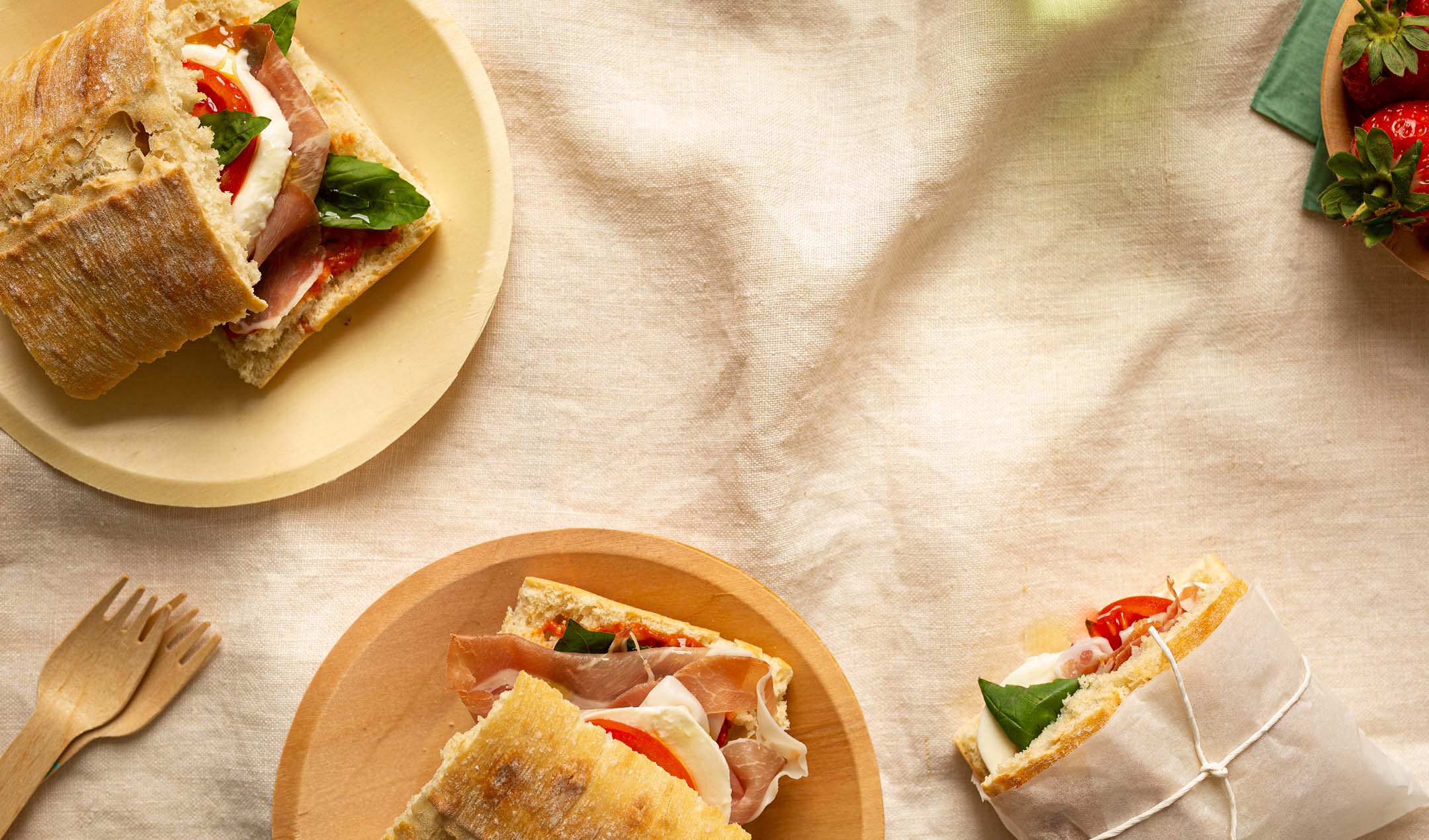 Mozzarella and prosciutto ciabatta sandwiches