Tick the ingredients you need to add your shopping list.
Heat the olive oil in a large pan over a medium-high heat. Add the beef mince and cook for 4-5 minutes until thoroughly browned, using a wooden spoon to break up any lumps. Drain off any excess fat.
Add the onions, pepper and garlic and cook for five minutes, stirring frequently.
Add the tomato purée, chilli flakes (if using) and Italian seasoning and stir to combine. Add the spinach and cook for 1-2 minutes until wilted.
Add the milk, cream, beef stock, passata and sugar and stir to combine. Turn the heat to high and bring to a boil, then add the pasta. Reduce the heat to a simmer and cook for 10-12 minutes, stirring frequently, until the pasta is cooked through and the mixture is thickened.
Add the cheese, stirring well to combine everything into a creamy, cheesy mixture. Taste and add salt and black pepper as needed. Garnish with chopped parsley and serve.
Note:
Any short pasta can be used as an alternative to penne, if you wish.
Mozzarella or a combination of both cheese can be used as an alternative to Cheddar, if you wish.
Nutrition Facts
Per serving: 364kcals, 10.4g fat (4.1g saturated), 29.6g carbs, 4g sugars, 35.6g protein, 1.4g fibre, 0.529g sodium
---
MAKE IT YOURS: If you don't have Italian seasoning, use half a teaspoon each of dried basil and oregano. If you want, you can transfer the finished mixture to a baking dish, top with breadcrumbs and bake at 200˚C/180˚C fan/gas mark 6 for 10-15 minutes until the top is golden and crunchy.
Popular in Beef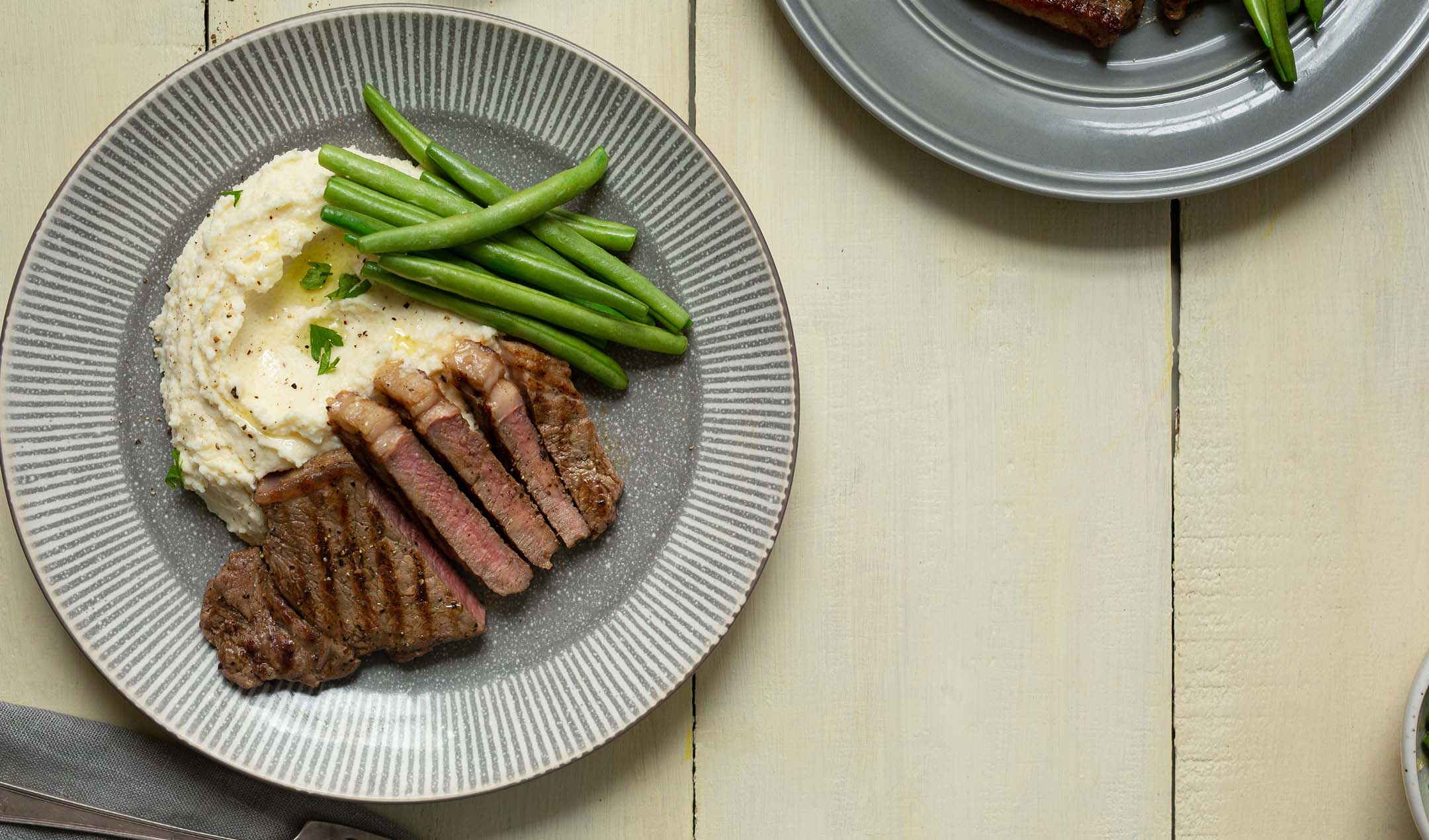 Steak with greens & celeriac mash