Tick the ingredients you need to add your shopping list.
Preheat the oven to 200 ̊C180 ̊C fan/gas mark 6. Grease and line a 20cm square baking tin.
In a bowl, rub the butter into the flour until the mixture resembles fine breadcrumbs.
Add the sugar and the apple pieces and stir to combine.
In a jug, beat the egg together with a splash of milk.
Add the wet ingredients to the dry and stir to combine well. Transfer the mixture to the prepared tin, smooth the top with a spatula or palette knife and sprinkle with extra caster sugar.
Bake for 35-40 minutes or until a skewer inserted into the centre of the cake comes out clean.
Allow to cool, the slice into nine squares. Serve warmed or at room temperature.
---
"It's definitely off-brand for me to share a sweet recipe rather than savoury, but this is a special one: an old-fashioned apple cake recipe handed down from my great- grandmother, Julia Bradshaw. Born in 1900, she would have been baking this for my grandad and his siblings almost a century ago, and it's made its way down through the generations since. My own mother still makes this cake today, and it regularly appeared in our lunchboxes when we were children. I have a well-worn recipe collection that belonged to my maternal grandmother, too, and I put such a high value on these heirlooms; I love to think about generations of women in my family following the same recipes, making the same movements and eating the same foods, but in different kitchens and years, even centuries apart." – Jocelyn Doyle, Deputy Editor
---
Nutrition Facts
Per serving: 268kcals, 11.3g fat (6.8g saturated), 39.7g carbs (18.8g sugars)
Popular in Cakes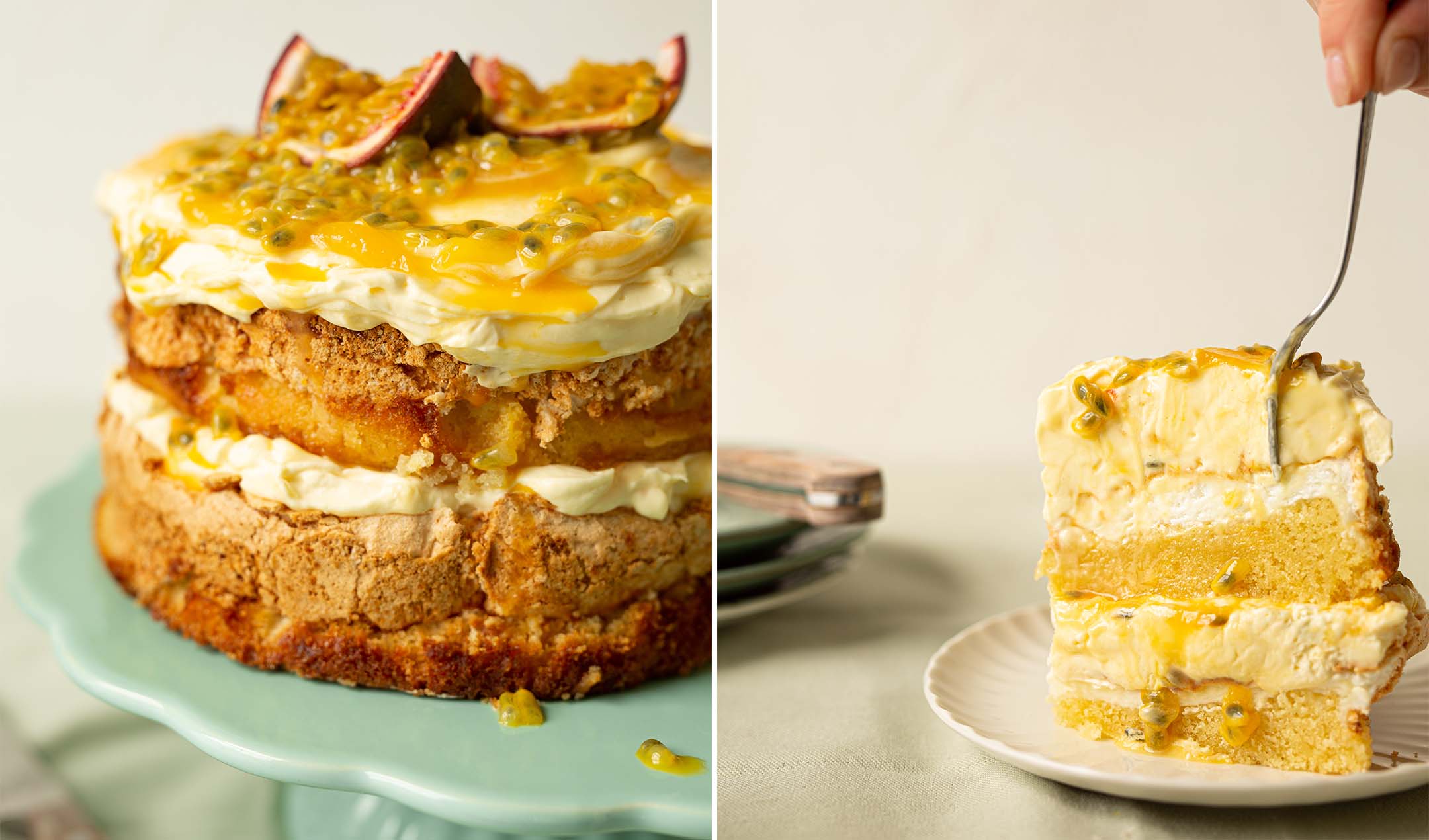 Passionfruit meringue gateaux