Tick the ingredients you need to add your shopping list.
For the cupcakes:
For the lemon curd:
For the meringue:
Preheat the oven to 180˚C/160˚C fan/gas mark 4 and position a rack in the centre of the oven. Line two 12-cup mini-muffin tins with paper liners.
In a medium bowl, combine the flour, baking powder and salt. In a separate bowl, combine the buttermilk and lemon juice.
Using an electric mixer, beat the butter on high speed for one minute or until creamy. Add the sugar and lemon zest and beat for five minutes until fluffy. Add the eggs, one at a time, and beat until combined, scraping down the sides between additions.
On low speed, beat in one-third of the dry ingredients, then one-third of the buttermilk mixture. Repeat, alternating the mixtures, until the batter is smooth.
Spoon the batter into each liner, filling them about three-quarters full. Bake for 20 minutes or until a toothpick inserted in the centre comes out clean. Cool on a wire rack.
Place the lemon zest and sugar for the lemon curd into a food processor and pulse to combine.
Cream the butter and beat in the lemon sugar. Add the eggs, one at a time, then mix in the lemon juice and salt.
Pour the mixture into a medium saucepan and cook over a low heat for about 10 minutes until thickened, stirring constantly. Remove from the heat and cool.
In a large glass or metal bowl, whip the egg whites until foamy. Gradually add the sugar and continue to whip until stiff peaks form.
Fill a piping bag with lemon curd and use a large tip to squeeze the curd into the centre of each cupcake. Drizzle the remaining lemon curd on top.
Put the meringue in a piping bag and 'frost' the cupcakes.
Preheat the grill to high and place the cupcakes under the grill for a minute or two until golden brown, watching closely so they don't burn.
Popular in Picnic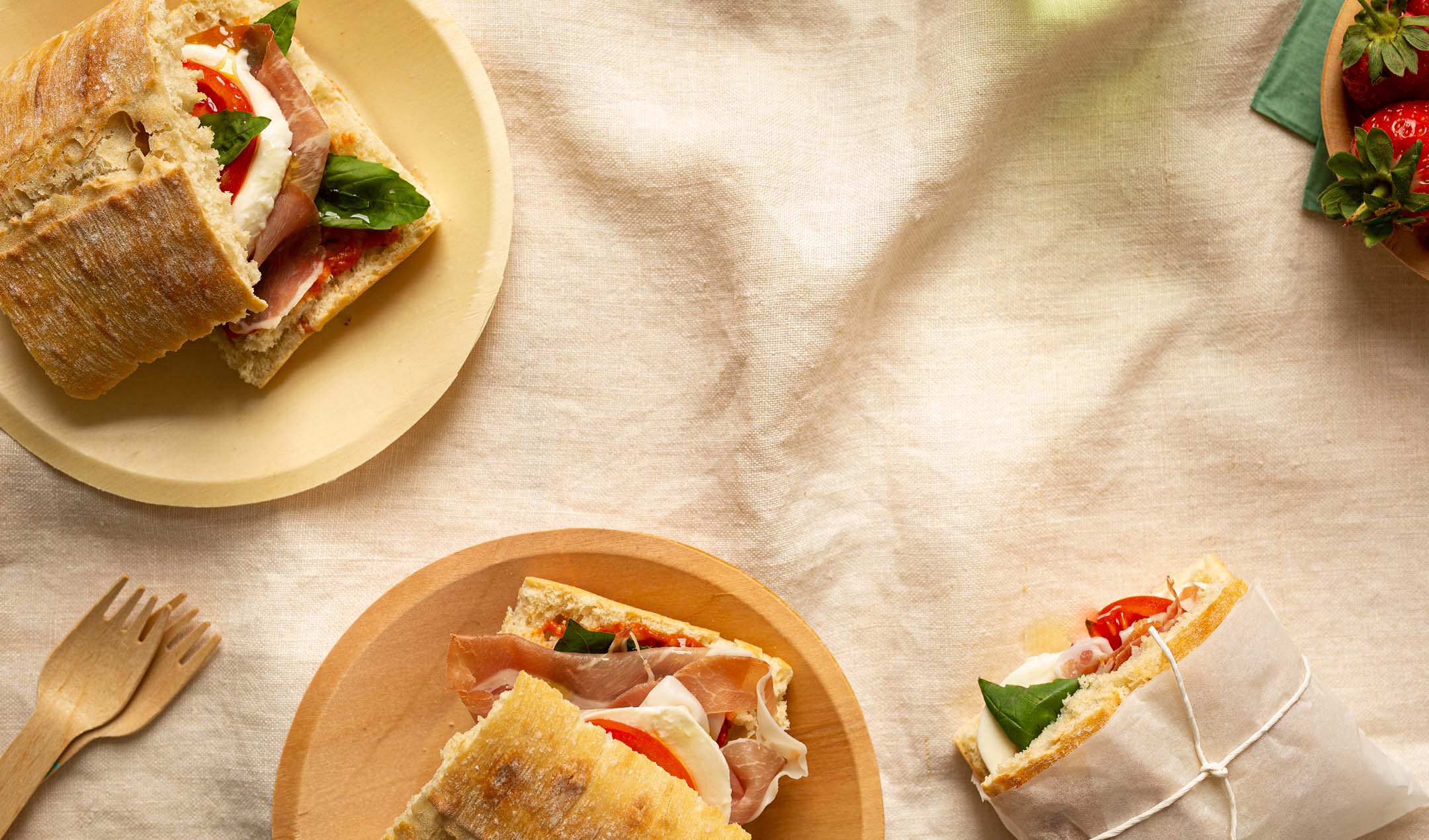 Mozzarella and prosciutto ciabatta sandwiches