Tick the ingredients you need to add your shopping list.
Put the rice in a medium saucepan and cover with 150ml water. Bring to the boil, cover and simmer for eight minutes. Remove from the heat, stir in one teaspoon of the sesame oil and set aside.
Heat half of the peanut oil in a large pan on a high heat and cook the mince for 6-8 minutes until it is browned all over and no pink parts remain, breaking up any lumps using a wooden spoon.
Add the spring onions and two teaspoons of the sriracha and cook for two minutes. Stir in the soy sauce and half of the lime juice, then transfer to a bowl, cover with foil and keep warm.
Steam the pak choi for 4-5 minutes.
Heat the remaining peanut oil in a pan over a medium-high heat. Fry the eggs for three minutes until the whites are cooked but yolks are still runny, or until cooked to your liking.
Divide the rice between two bowls and top with the carrot, pak choi and spicy beef, then place the eggs on top.
In a small bowl, stir together the remaining lime juice, sesame oil and sriracha. Drizzle over the bowls and scatter with sesame seeds before serving.
Nutrition Facts
Per Serving: 478kcals, 11.8g fat (3.7g saturated), 47.8g carbs (6.6g sugars), 43g protein, 3.4g fibre, 0.182g sodium
Popular in Beef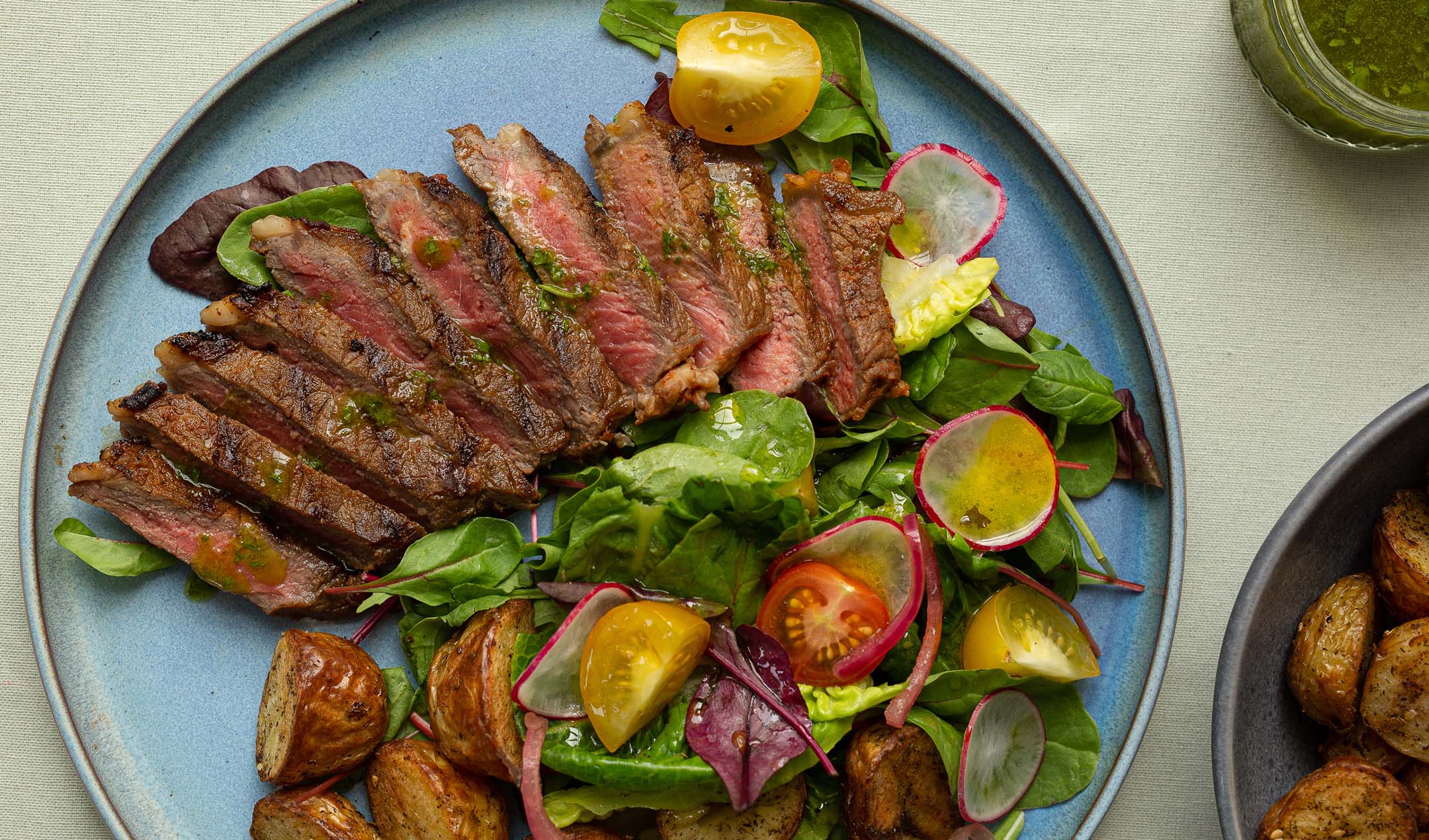 Steak salad, air fryer crispy potatoes and zingy coriander oil