Tick the ingredients you need to add your shopping list.
Preheat the oven to 200°C/180°C fan/gas mark 6. Line a baking tray with non-stick parchment paper.
In a bowl, combine the flours, sugar, salt, cinnamon and grated butter. Use your fingers to rub in the butter until the mixture resembles fine breadcrumbs.
Add a small amount of cold water and use a fork to bring the mixture together, adding a little extra water if needed. Give a small knead to bring the pastry together, then wrap in cling film and place in the fridge for at least 30 minutes.
Divide the dough into four equal pieces. On a lightly floured surface, roll each portion of dough into a circle, roughly about 15cm in diamater and about 1⁄4cm thick. Transfer to the prepared baking tray.
Cut each apple in half and remove the core. Slice each half as thinly as you can and arrange the slices over the dough, leaving a 2-3cm border around the edges. It may seem like a lot of apple for each circle of pastry, but the slices will cook down.
Fold the edges of each circle of pastry over the apple slices, towards the centre. Brush the crusts with the beaten egg and sprinkle all over with the demerara sugar. Bake for 12-15 minutes until the crusts are golden and the apples are tender.
Serve warm with cream or custard.
Nutrition Facts
Per serving: 512kcals, 22.4g fat (13.2g saturated), 73.8g carbs (30g sugars), 7.6g protein, 7.6g fibre, 0.203g sodium
Popular in Picnic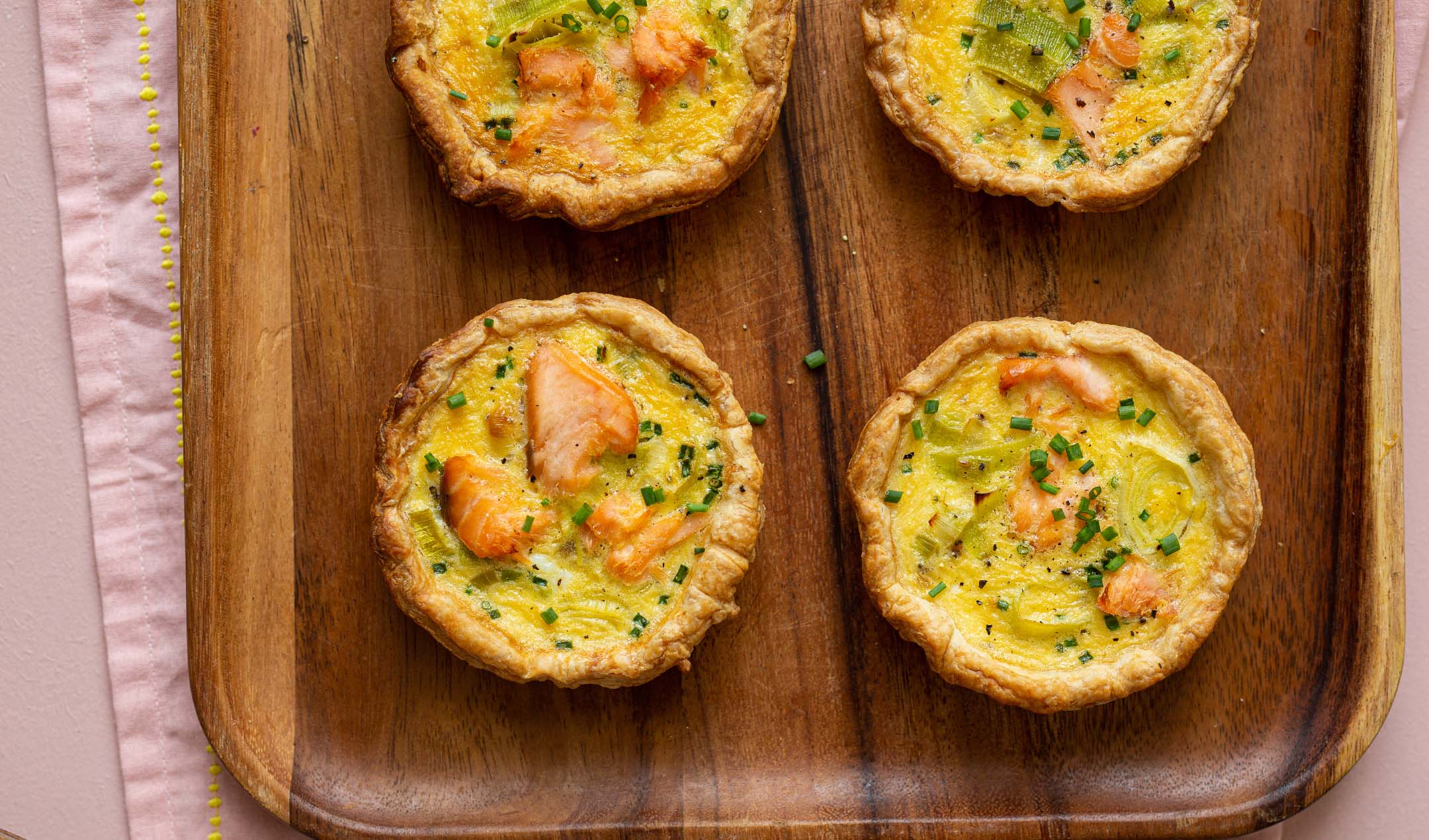 Salmon and leek tartlets