Tick the ingredients you need to add your shopping list.
Season the beef with salt and pepper, then toss in the flour until lightly coated.

Heat two tablespoons of the olive oil in a casserole dish over a medium-high heat and brown the beef on all sides, working in batches to avoid crowding the pan and adding more oil if needed. Transfer the browned beef to a plate and set aside.
Add the remaining oil to the same pan over a medium-low heat and cook the onions and peppers for 8-10 minutes until softened. Add the garlic and paprika and cook for one minute longer.
Add the wine and bubble for 2-3 minutes, using a wooden spoon to scrape any sticky bits from the bottom of the pan.
Add the tomatoes, beef stock, bay leaves and some salt and pepper. Add the meat back to the pan. Bring to a boil over high heat, then reduce the heat to low and simmer covered for one hour and 30 minutes. Uncover and cook for one hour longer.
Scatter over some fresh parsley and add a dollop of sour cream to each portion, if desired. Serve with pasta or mashed potatoes.
Note: Mash can be used as an alternative to pasta, if you wish.
Nutrition Facts
Per serving: 431kcals, 17g fat (4.7g saturated), 15.5g carbs (4.4g sugars), 49.1g protein, 2.5g fibre, 0.465g sodium
Popular in Beef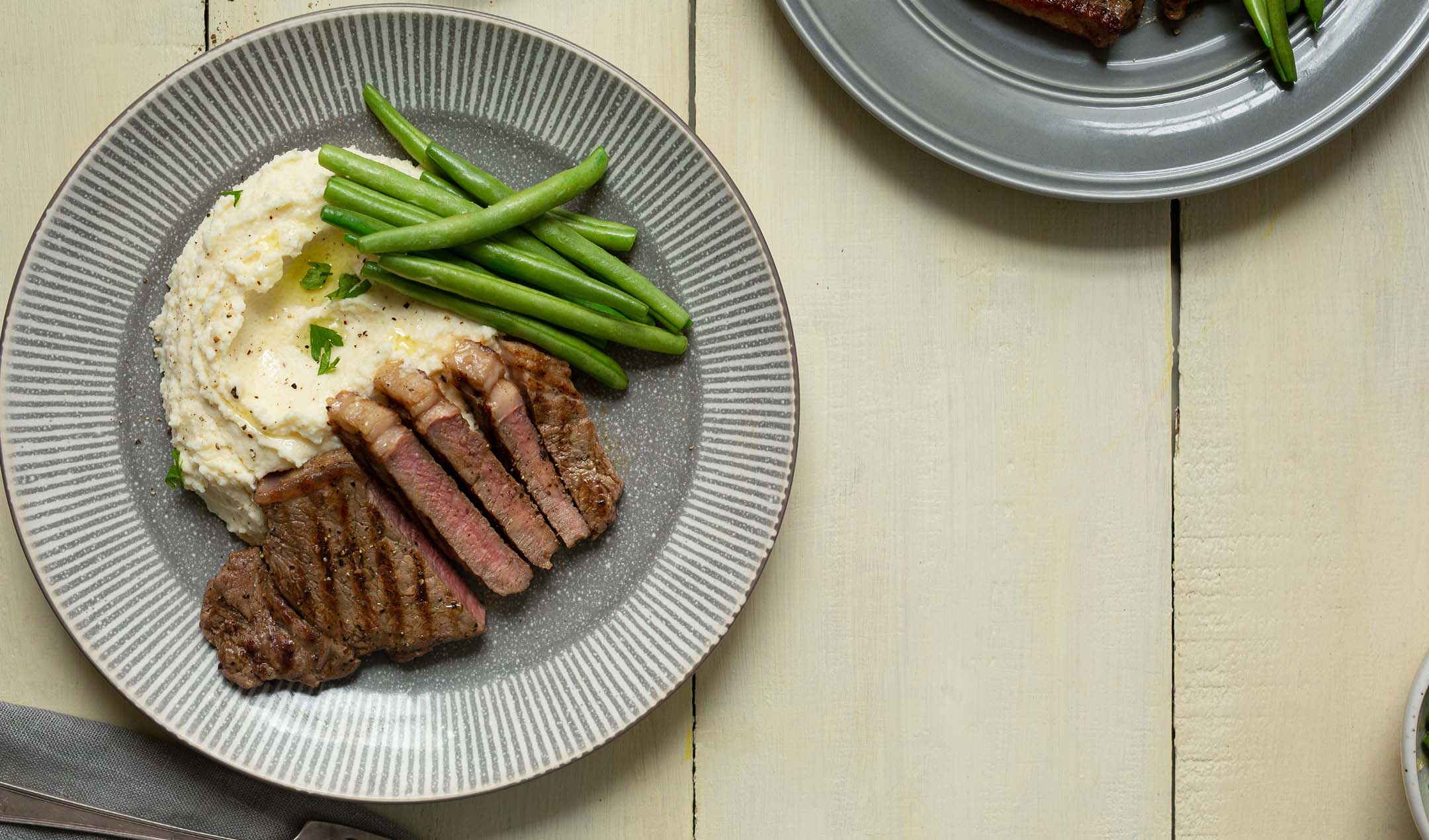 Steak with greens & celeriac mash