Tick the ingredients you need to add your shopping list.
Combine the water and ginger in a small saucepan and simmer for 10 minutes. Remove from the heat and cover with a lid. Allow to steep for 30 minutes.
Pour through a sieve into a jug or bowl, pressing all the liquid out of the ginger.
Return the liquid to the pan and add the sugars, lime juice and salt, then stir over a medium heat until the sugar has dissolved. Allow to cool, then transfer to a jar, cover and chill in the fridge.
For each drink, place some ice in a glass and add 50ml of the ginger syrup and 200ml sparkling water.
Finish with a squeeze of fresh lime juice, some sliced lime and sliced fresh ginger. For adults, try adding a splash or two of whiskey, if desired.
Nutrition Facts
Per Serving: 97kcals, 0g fat (0g saturated), 25.1g carbs (24.6g sugars), 0.1g protein, 0g fibre, 0.034g sodium
Popular in Picnic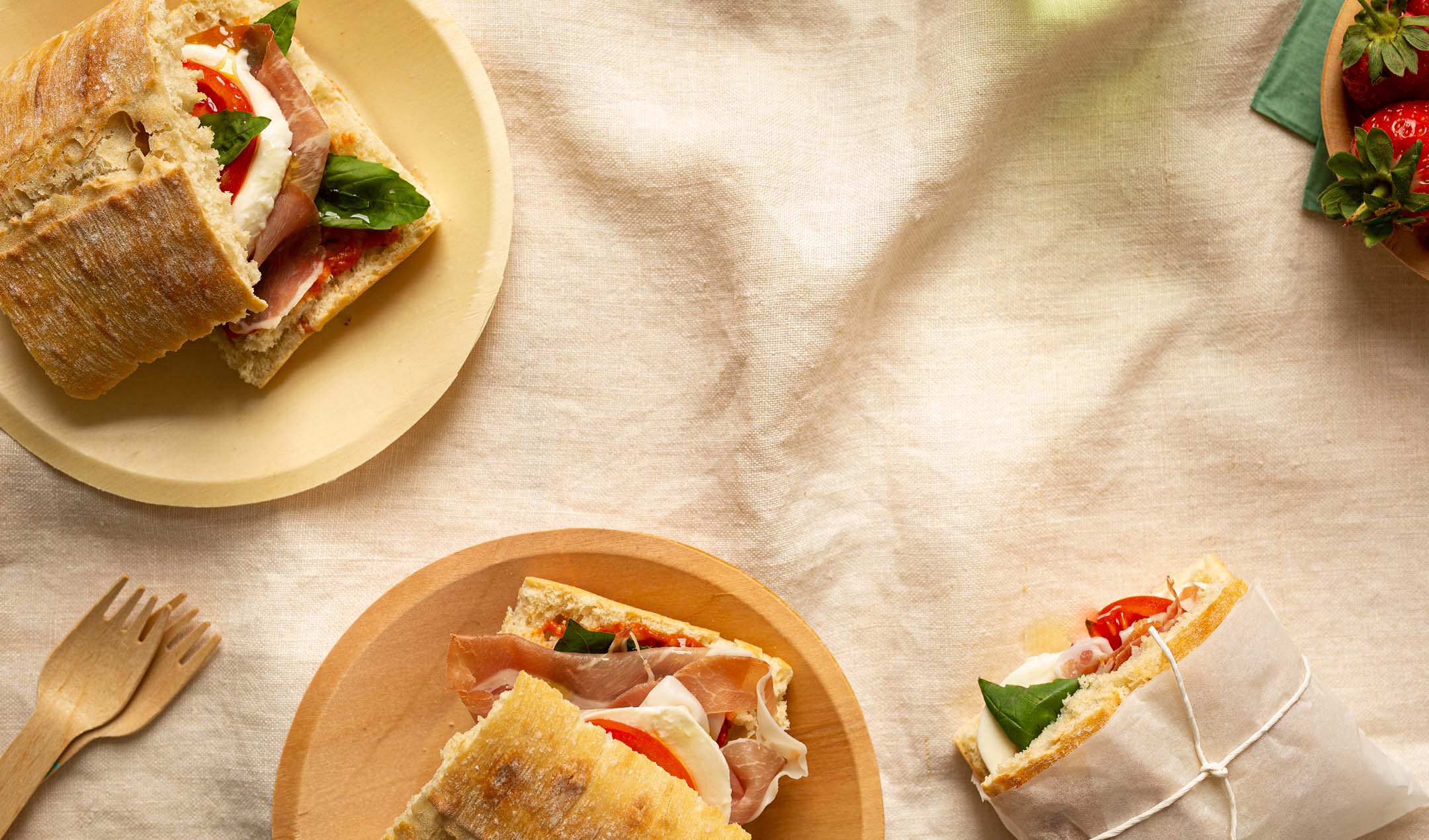 Mozzarella and prosciutto ciabatta sandwiches