Tick the ingredients you need to add your shopping list.
Preheat the grill to a medium-high heat.
In a small bowl, combine the garlic with the mayonnaise and lemon juice.
Use a teaspoon to gently scrape the gills from the mushrooms (they are edible but can turn a dish an unappetising dark grey colour).
Coat both sides of the aubergine slices and mushrooms with cooking spray and season. Grill the vegetables for 3-4 minutes, turning once, until tender and browned on both sides. The mushrooms may take 1-2 minutes longer than the aubergines. When cool enough to handle, slice the mushrooms.
Spread the garlic mayonnaise on each piece of ciabatta. Place two slices of cheese on the top half of each ciabatta and melt under the grill until bubbling.
Layer the aubergines, mushrooms, rocket or spinach and tomato slices onto the bottom halves of the ciabattas and sandwich with the top halves.
Nutrition Facts
Per serving: 392kcals, 11.6g fat (3g saturated), 52.8g carbs, 14.3g protein, 8.2g fibre, 1.15g sodium
Popular in Picnic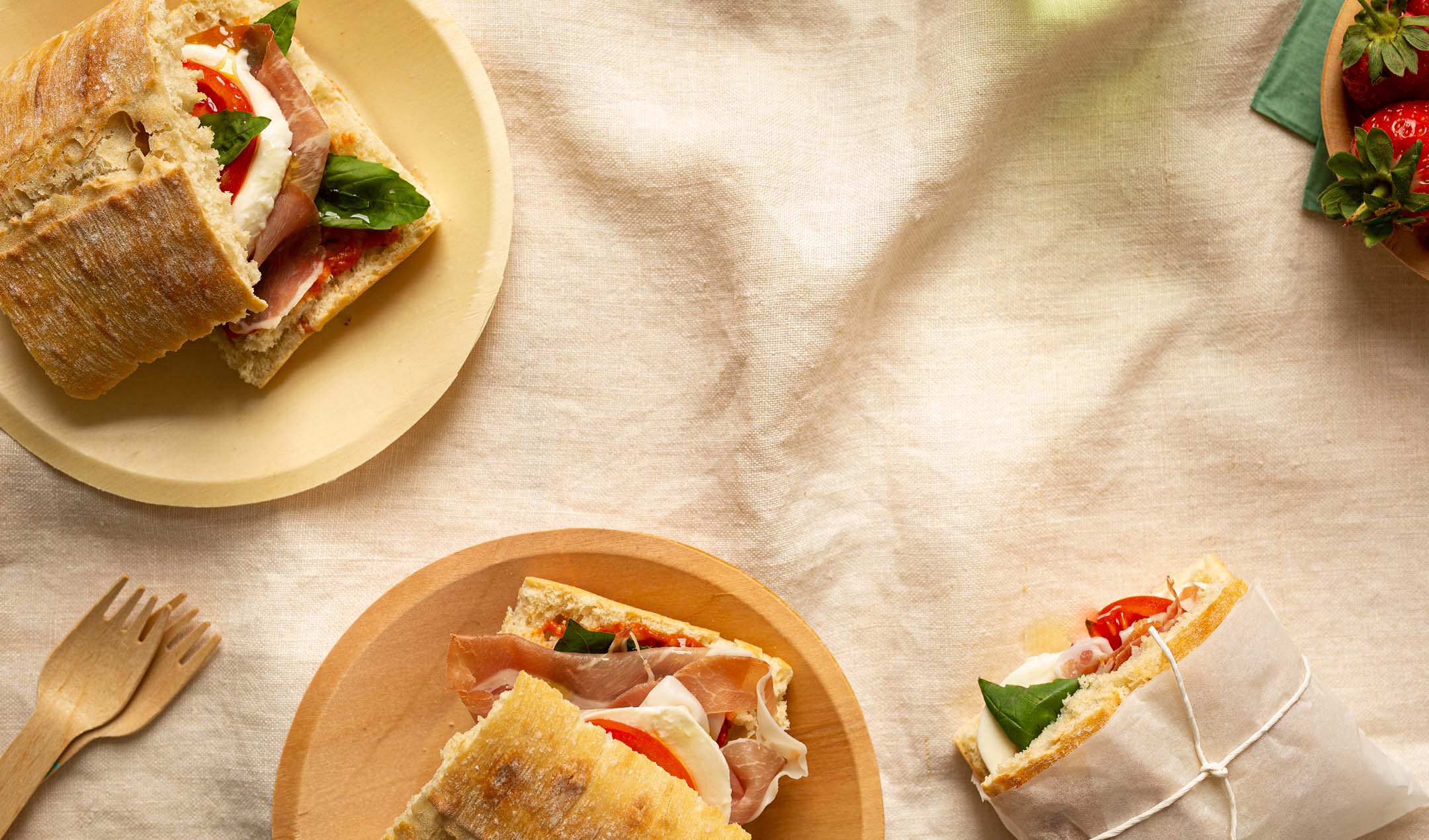 Mozzarella and prosciutto ciabatta sandwiches