Tick the ingredients you need to add your shopping list.
For the Bolognese:
For the Sloppy Joes:
Heat the oil in a large pan over a medium-low heat. Cook the onion, carrot and celery for 12-15 minutes until softened.
Increase the heat and add the beef mince. Cook until browned all over, breaking it up into small pieces with a wooden spoon.
Add the garlic, oregano, basil and bay leaf and cook for five minutes longer.
Stir in the tomato purée, chopped tomatoes, red wine and beef stock. Season generously and cover with a lid. Simmer for one hour, stirring occasionally, until thick. Remove and discard the bay leaf.
In a small bowl, combine the butter with the garlic and parsley and season with some black pepper. Mash with a fork to combine well.
Preheat the oven to 180˚C/160˚C fan/gas mark 4.
Spread the tops and bottoms of the burger buns with garlic butter. Add around four tablespoons of the Bolognese sauce to each bottom bun, then add a slice of Mozzarella and sandwich together with the top buns.
Place the sandwiches on a baking tray and brush the remaining garlic butter over the tops of the buns. Bake for 10 minutes until the cheese is melted and the buns are golden brown.
Note: Soft baps can be used as an alternative to burger buns, if you wish.
Nutrition Facts
Per Serving: 664kcals, 36g fat (17g saturated), 40.7g carbs (12.1g sugars), 47.1g protein, 9.2g fibre, 0.617g sodium
Popular in Beef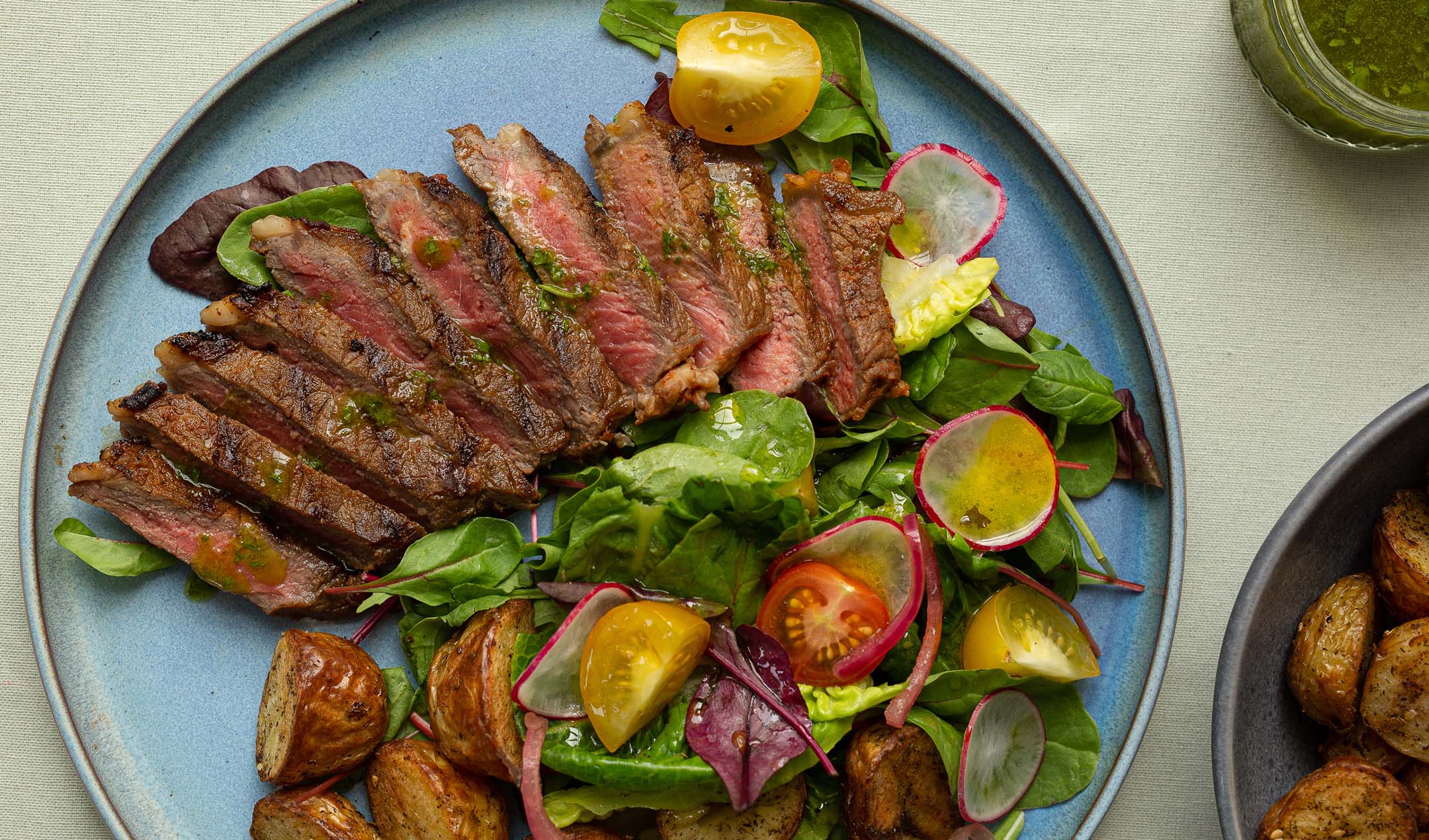 Steak salad, air fryer crispy potatoes and zingy coriander oil