Tick the ingredients you need to add your shopping list.
Preheat the oven to 180˚C/160˚C fan/gas mark 4 and butter and line a 20cm square baking tin.
Melt the butter, chocolate, coffee powder and salt in a bowl set over a saucepan of gently simmering water. Stir until smooth.
Remove from the heat and leave to cool slightly. Whisk in the sugars until combined, then stir in the eggs and vanilla.
Whisk in the flour until smooth and glossy. Spread into the tin and bake for 25 minutes until the sides start to come away from the tin. Leave to cool, then cut into squares to serve.
Nutrition Facts
Per serving: 190kcals, 9.7g fat (6.2g saturated), 24.1g carbs, 19.6g sugars, 2.2g protein, 0.6g fibre, 0.09g sodium
If brownies are your favourite, try out these chocolate raspberry ones
Popular in Picnic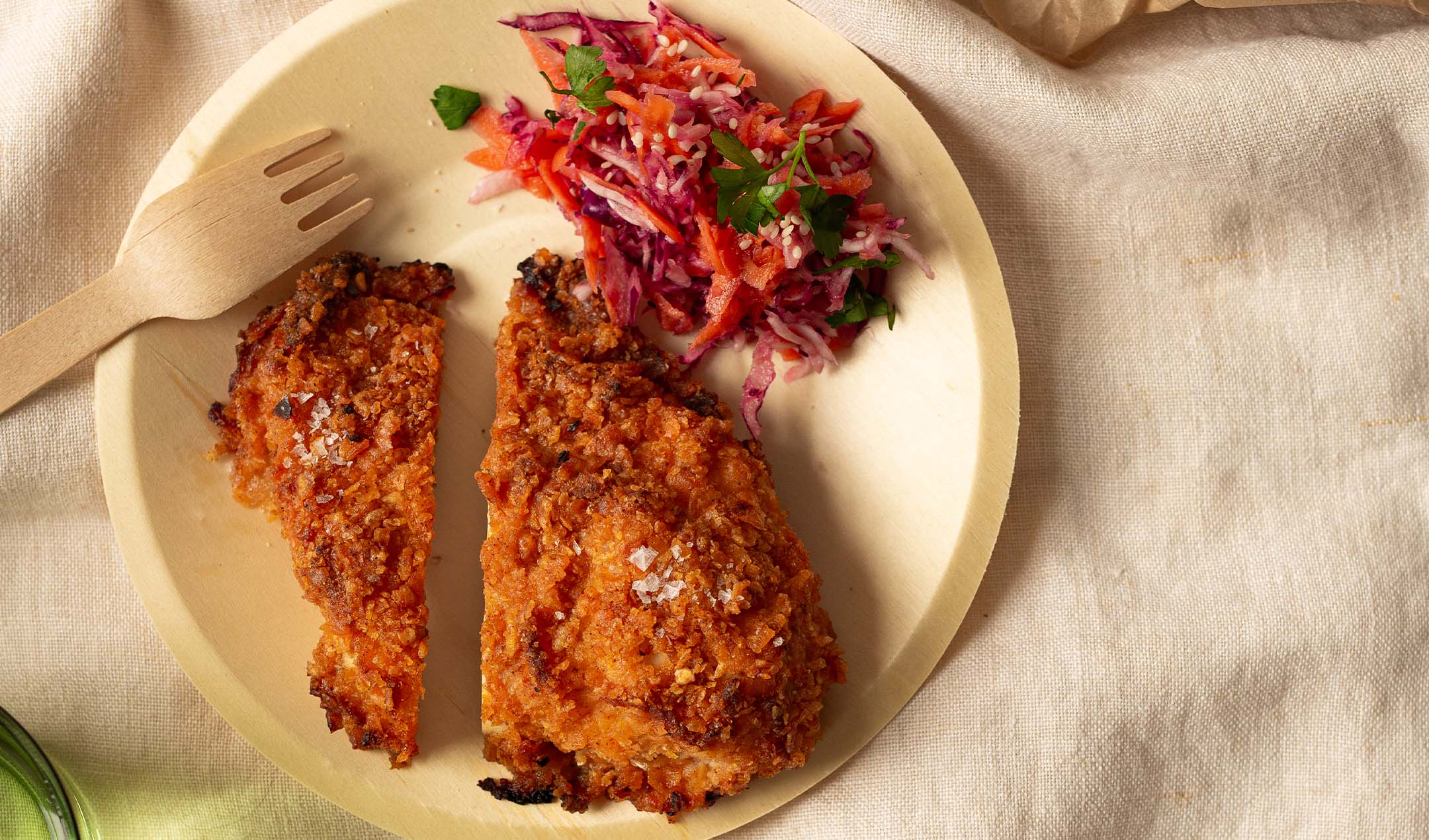 Easy fried chicken and asian slaw