Tick the ingredients you need to add your shopping list.
For the brownie layer:
For the topping:
Preheat the oven to 170˚C/150˚C fan/gas mark 3. Line a 20cm square tin with foil so it hangs over the edges and coat with cooking spray.
Combine the crushed biscuits, melted butter and Siúcra Caster Sugar in a bowl until it resembles wet sand. Press into the tin and bake for 12-15 minutes until golden.
Meanwhile, set a large mixing bowl over a saucepan of simmering water. Add the butter and chocolate and leave to melt. Remove from the heat and stir until smooth.
Mix in the Siúcra Caster Sugar, Siúcra Brown Sugar and vanilla extract. Beat in the eggs until the batter is thick and glossy.
Fold in the flour until just incorporated.
Pour the batter over the crust and bake for 35-40 minutes until a toothpick inserted into the centre comes out mostly clean; you want it to still be slightly gooey.
Remove the pan from the oven and turn on the grill. Sprinkle the marshmallows over the top of the brownies, then place under the grill for 1-2 minutes until the marshmallows are golden brown — be careful as these can burn quickly!
Cool slightly, then remove the brownies from the tin and peel off the foil. Use a clean, sharp knife to slice the brownies to serve.
This recipe is brought to you by Siúcra
Popular in Picnic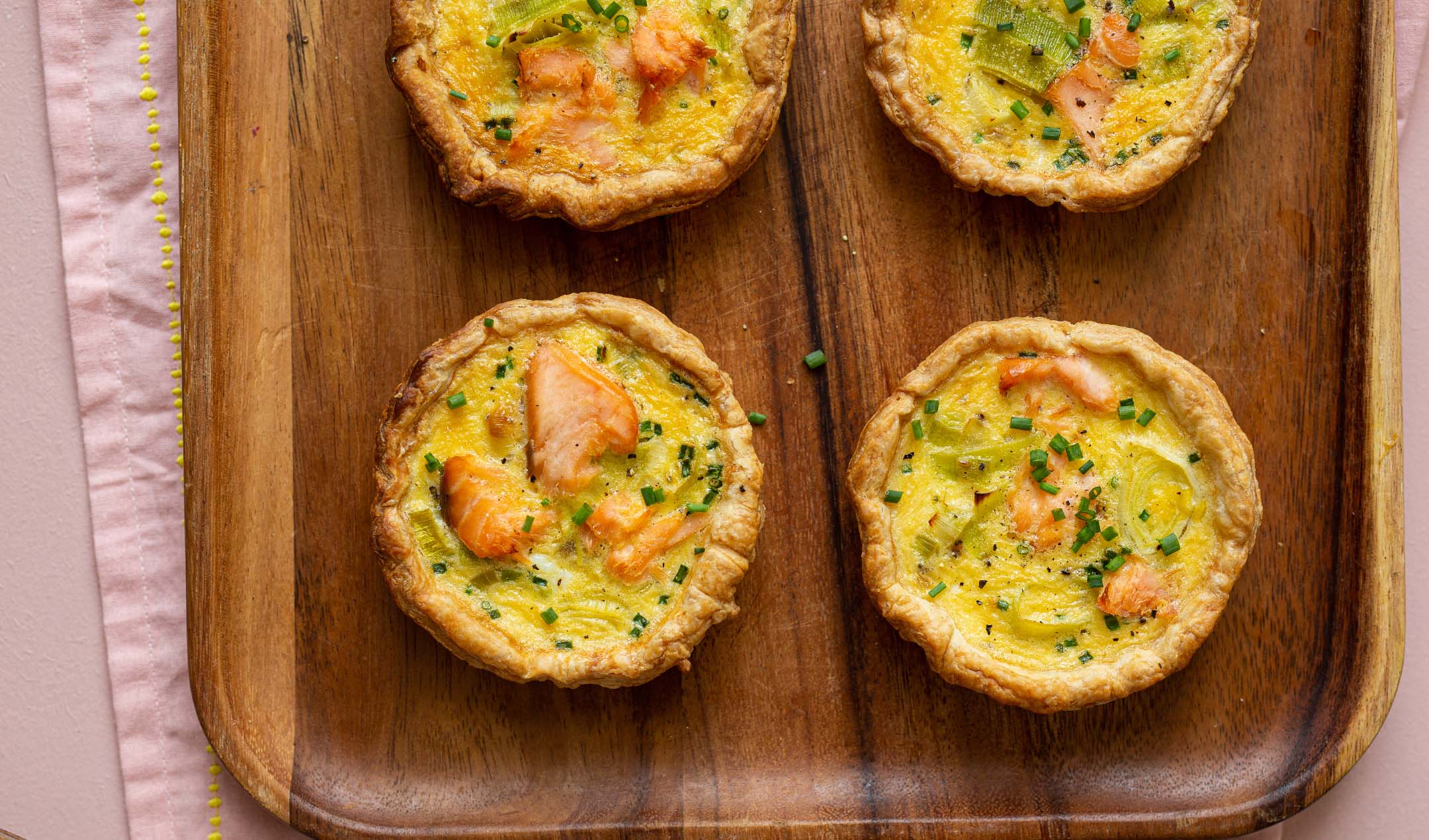 Salmon and leek tartlets