Tick the ingredients you need to add your shopping list.
For the buttercream icing:
For the chocolate nests:
Preheat the oven to 180˚C/160˚C fan/gas mark 4 and line a 12-cup cupcake tin with paper cases.

Beat the butter and sugar together until light and fluffy. Gradually beat in the eggs, milk and vanilla essence. If mixture starts to curdle, add a little of the flour.
Sieve in the flour and baking powder, mixing gently to combine.
Divide the mixture among the cups and bake for 15-20 minutes until firm to the touch. Leave to cool on a wire rack.
Beat the butter, icing sugar and vanilla essence for the buttercream until smooth and creamy. If desired, divide the icing into separate bowls for each colour you want to use; gradually add the colouring and mix well until the required colour is achieved.
Pipe or swirl the icing onto each cupcake.
To make the chocolate nests, mix together the melted chocolate and crushed Shredded Wheat in a bowl. Shape the mixture into 12 nests, leaving a hollow in the centre. Place on a baking tray lined with parchment paper to set. When cold, place some mini eggs into the centre of each.
Top the cupcakes with the chocolate nests.
Nutrition Facts
Per Serving: 540kcals, 28g fat (17.5g saturated), 69.2g carbs, 42.9g sugars, 5.8g protein, 2.1g fibre, 0.19g sodium
Popular in Picnic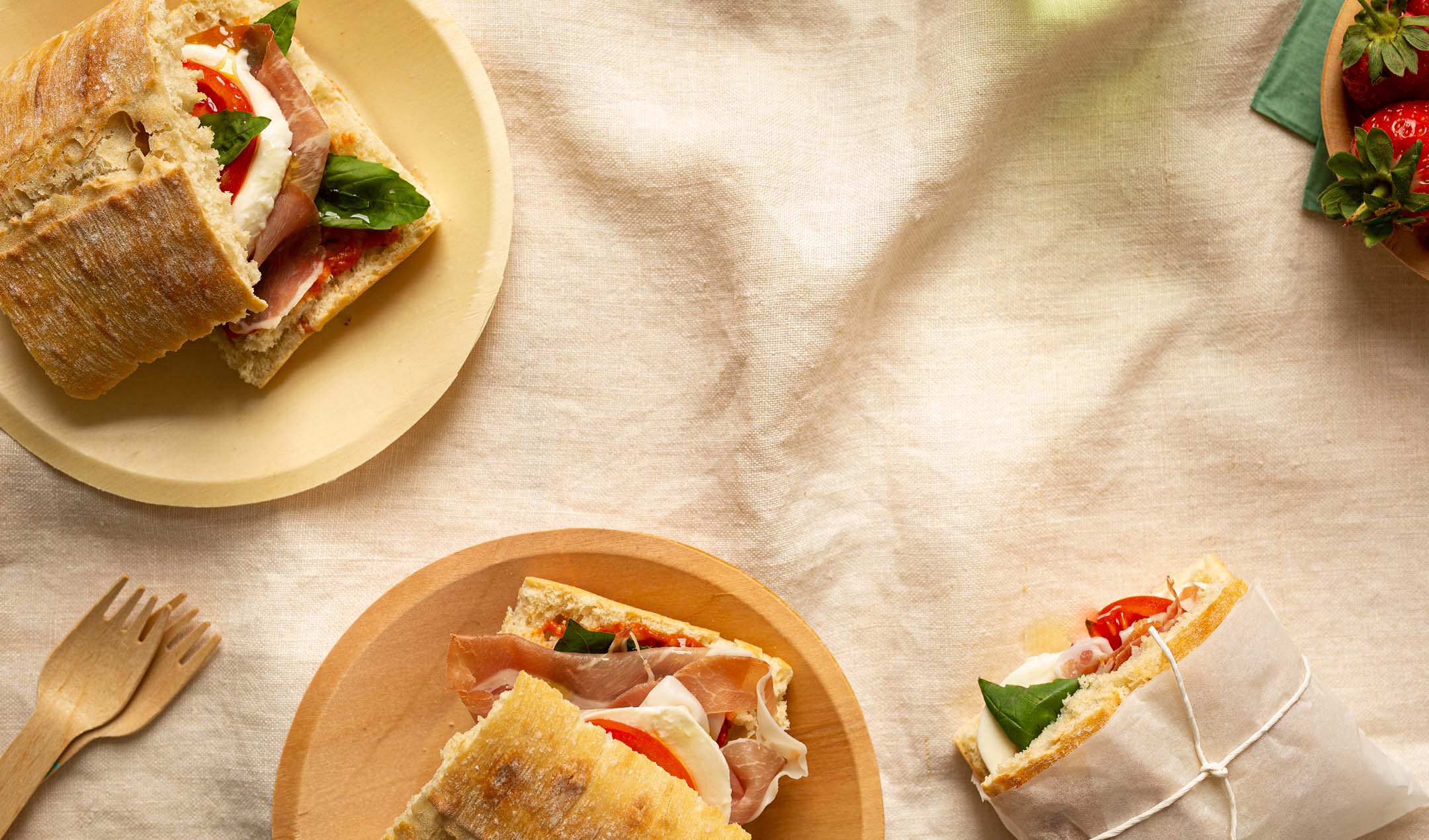 Mozzarella and prosciutto ciabatta sandwiches