Tick the ingredients you need to add your shopping list.
For the meatballs:
For the sub:
For the meatballs, put the mince in a large bowl and add the onion, garlic, breadcrumbs, tomato purée, Worcestershire sauce and beaten egg. Season with salt and pepper and use your hands to mix until everything is just combined together.
Grab small amounts of the mixture and use your hands to gently roll them into small meatballs around 2-3cm in diameter.
Heat the oil in a pan over a high heat and brown the meatballs on all sides, working in batches if necessary to avoid crowding the pan. Set aside on a plate.
Turn the heat down to medium. Add the tomato sauce to the pan and heat through.
Add the meatballs back to the pan and stir to coat in the sauce. Put a lid on the pan and simmer for 20 minutes or until completely cooked throughout, stirring occasionally.
Preheat the oven to 180˚C/160˚C fan/gas mark 4.
Split the ciabattas in half and fill each one with a few meatballs and some sauce. Sprinkle some grated mozzarella on top of the meatballs.
Transfer the ciabattas to a baking tray and bake for five minutes or until the cheese has melted. Serve immediately.
Nutrition Facts
Per serving: 676kcals, 25.4g fat (4.5g saturated), 67.9g carbs (13.4g sugars), 46.6g protein, 6.3g fibre, 1.859g sodium
Popular in Beef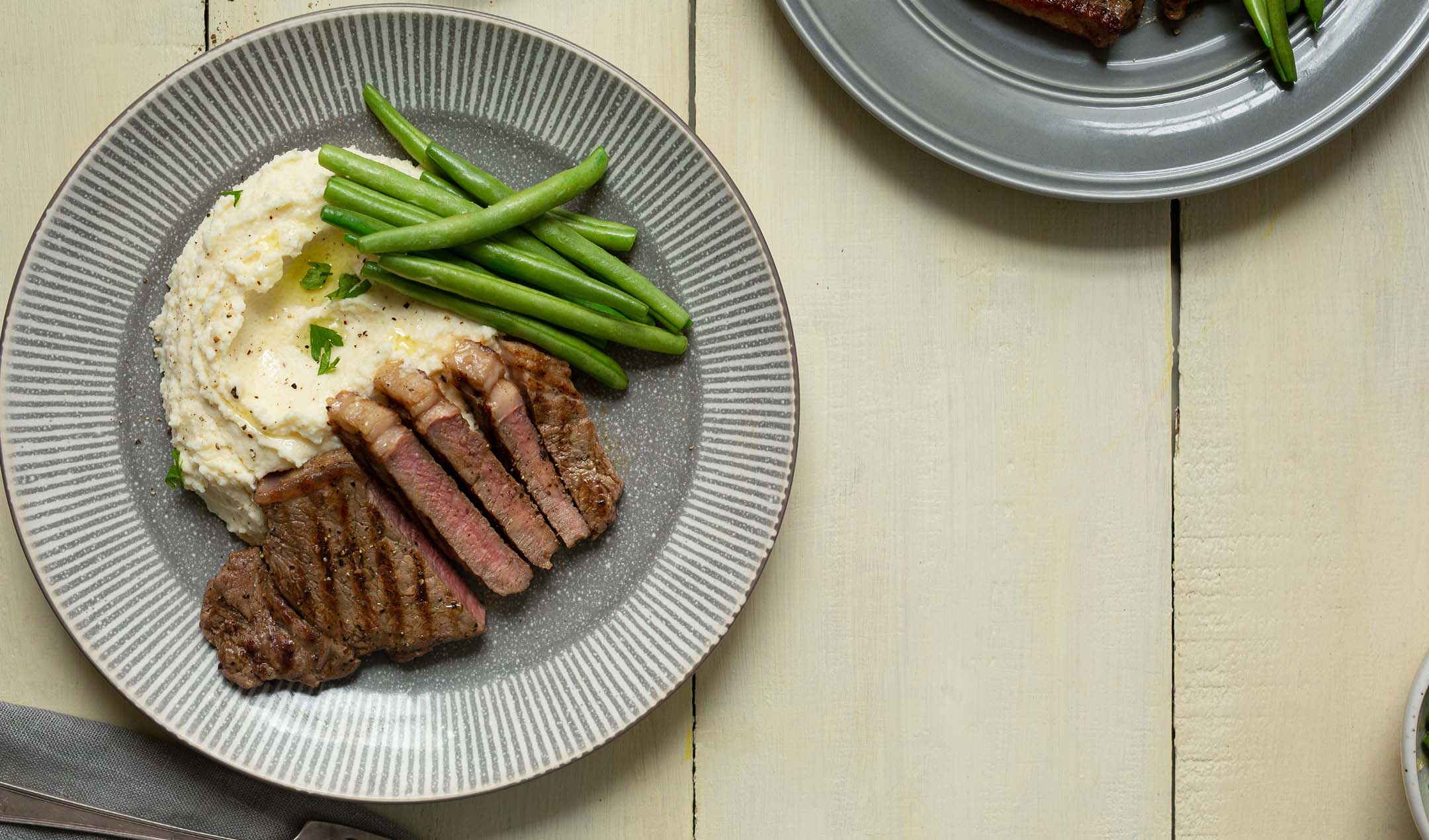 Steak with greens & celeriac mash