Tick the ingredients you need to add your shopping list.
Heat the olive oil in a pot over a high heat. Add the beef mince and break up any lumps with a wooden spoon. Cook the mince for 5-6 minutes, stirring regularly, until you can't see any pink parts left.
Add the onion, pepper and garlic and cook for another 4-5 minutes, stirring every minute or so.
Stir in the tomato purée, chilli powder, cumin and oregano and cook for two minutes.
Stir in the tomatoes, Worcestershire sauce, beef stock and beans. Simmer over a medium heat for 25-30 minutes.
Taste the chilli and add salt and black pepper until you're happy with the flavour.
Ladle the chilli into bowls and serve with your preferred side. Pick a few toppings and put them on the table so people can top their own portions.
Nutrition Facts
Per serving: 444kcals, 8.8g fat (2.5g saturated), 49.7g carbs, 5.9g sugars, 42.4g protein, 12.6g fibre, 0.239g sodium
---
TOPPING OPTIONS:
Grated Cheddar, chopped avocado, salsa, sour cream, chopped spring onions, chopped tomatoes, crushed-up tortilla chips or coriander.
---
SIDE OPTIONS:
Wraps, rice, chips, potato wedges, baked potatoes or tortilla chips.
Popular in Beef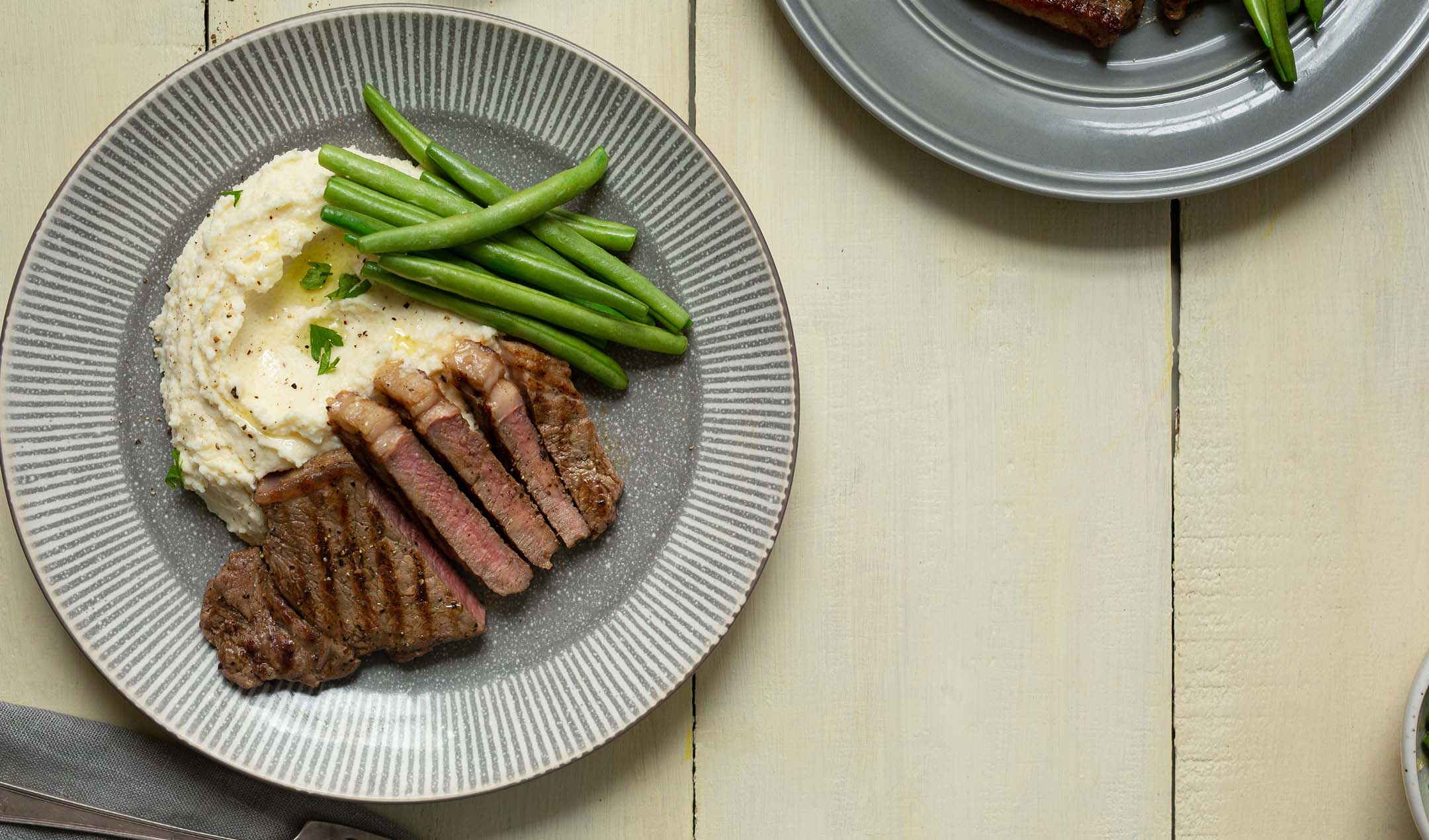 Steak with greens & celeriac mash