Tick the ingredients you need to add your shopping list.
For the chilli:
For the chips:
To serve:
---
Heat the olive oil in a large pan over a medium-high heat. Add the onion and pepper and cook for 5-6 minutes until softened. Add the chilli, garlic and a pinch each of salt and pepper and cook for one minute longer.
Stir in the chilli powder, cumin and tomato purée. Cook for one minute, stirring.
Add the mince and cook until completely browned throughout, breaking up any lumps using a wooden spoon. Season with some salt and pepper.
Add the tomatoes and stock and bring to a boil. Reduce the heat to medium-low and allow to simmer for 10 minutes.
Add the kidney beans and simmer for another 8-10 minutes or until reduced to a thick consistency with not much liquid left. Taste and add extra seasoning if needed. Keep warm.
For the chips, preheat the oven to 240˚C/220˚C fan/gas mark 9. Place a large baking tray in the oven while it preheats.
Bring a large pan of salted water to the boil over a high heat. Add the chips and blanch for 3-4 minutes. Drain well, then allow to steam dry in the pan for 2-3 minutes, shaking every 20-30 seconds.
Remove the tray from the oven and add the chips. Drizzle with the oil and turn the chips to ensure they are all well coated. Spread out in a single layer and season well with salt and black pepper.
Bake the chips for 25-30 minutes or until golden brown and crisp, turning the chips and rotating the tray twice during that time.
When the chips look ready, push them together in the centre of the tray and top with half of the cheese. Add 3-4 ladlefuls of the chilli and top with the remaining cheese. Return to the oven for 2-3 minutes until the cheese has melted.
Drizzle with garlic mayonnaise to serve.
Note: vegetable oil can be used as an alternative to rapeseed oil, if you wish.
Nutrition Facts
Per serving:
731kcals, 22.4g fat (6.7g saturated), 67.8g carbs (7.4g sugars), 64.9g protein, 15g fibre, 0.473g sodium
Popular in Beef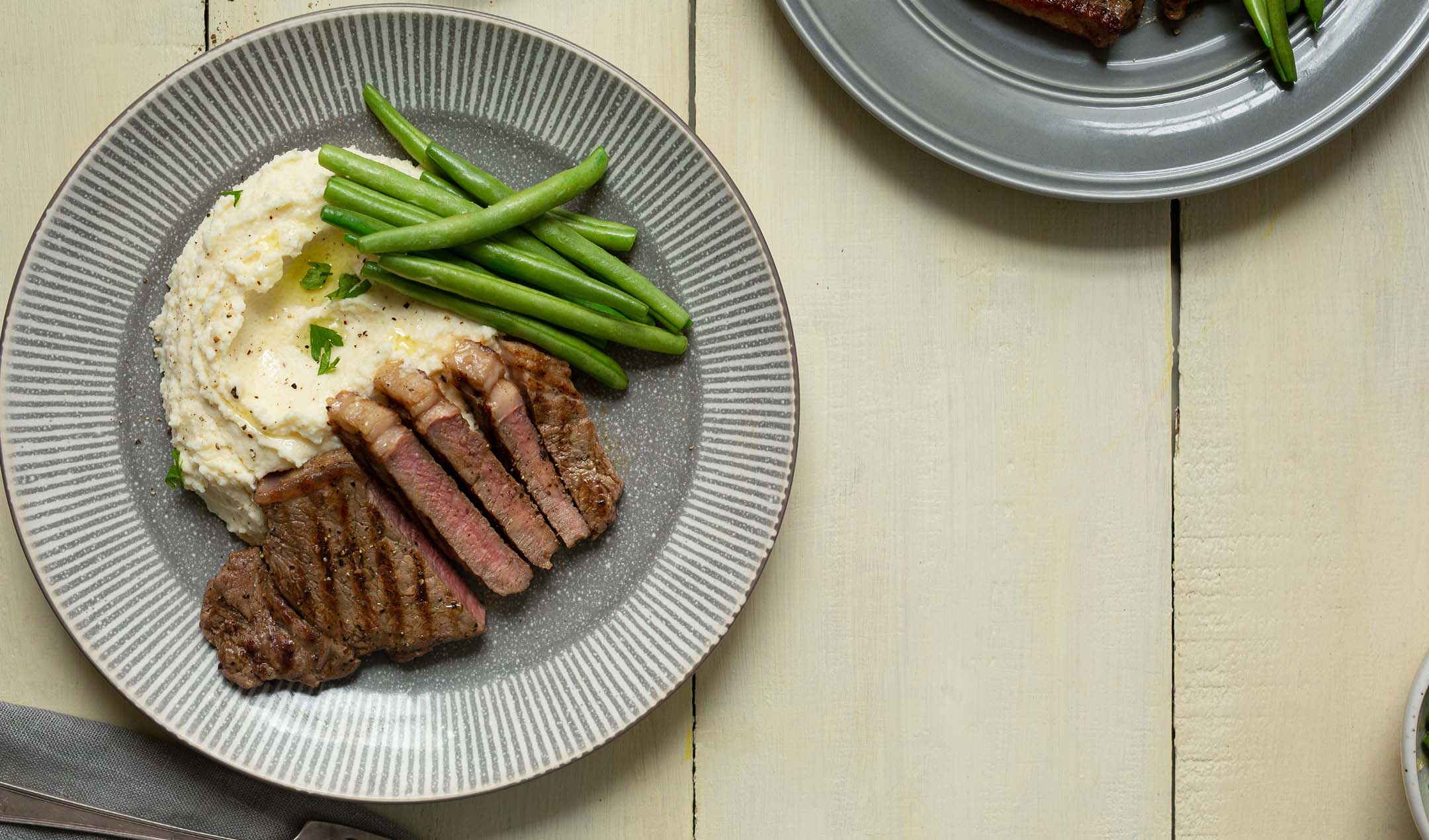 Steak with greens & celeriac mash