Tick the ingredients you need to add your shopping list.
Preheat the oven to 180˚C/160˚C fan/gas mark 4

Slice off the tops of the peppers. Cut the flesh from around each stem and chop. Scoop out and discard the seeds from the peppers
Bring about 2cm of water to a boil in a large pot fitted with a steamer basket (or use a sieve or colander). Steam the peppers for about three minutes until starting to soften. Remove and set aside
Place the cauliflower in a food processor and pulse until broken into rice-size pieces
Heat one tablespoon of the oil in a large pan over a medium heat. Add the cauliflower rice and a pinch each of salt and pepper. Cook for 3-4 minutes until softened and starting to brown. Transfer to a small bowl
Wipe out the pan and add the remaining tablespoon of oil. Cook the chopped pepper and onion for 4-5 minutes. Add the beef, garlic, oregano and some salt and pepper. Cook for 5-6 minutes until no pink parts remain, breaking up any lumps with a wooden spoon
Add the tomato passata and the cauliflower rice and stir to combine well. Place the peppers upright in an square baking dish, cutting a thin slice off the bottoms if needed to keep them steady and upright
Stuff the peppers with the filling mixture. Top each pepper with a little grated Mozzarella. Bake for 20-25 minutes until the filling is heated through and the cheese is melted.
Nutrition Facts
Per Serving: 330kcals, 18g fat (1.5g saturated), 12.1g carbs (2g sugars), 28.5g protein, 2.8g fibre, 0.081g sodium
Popular in Beef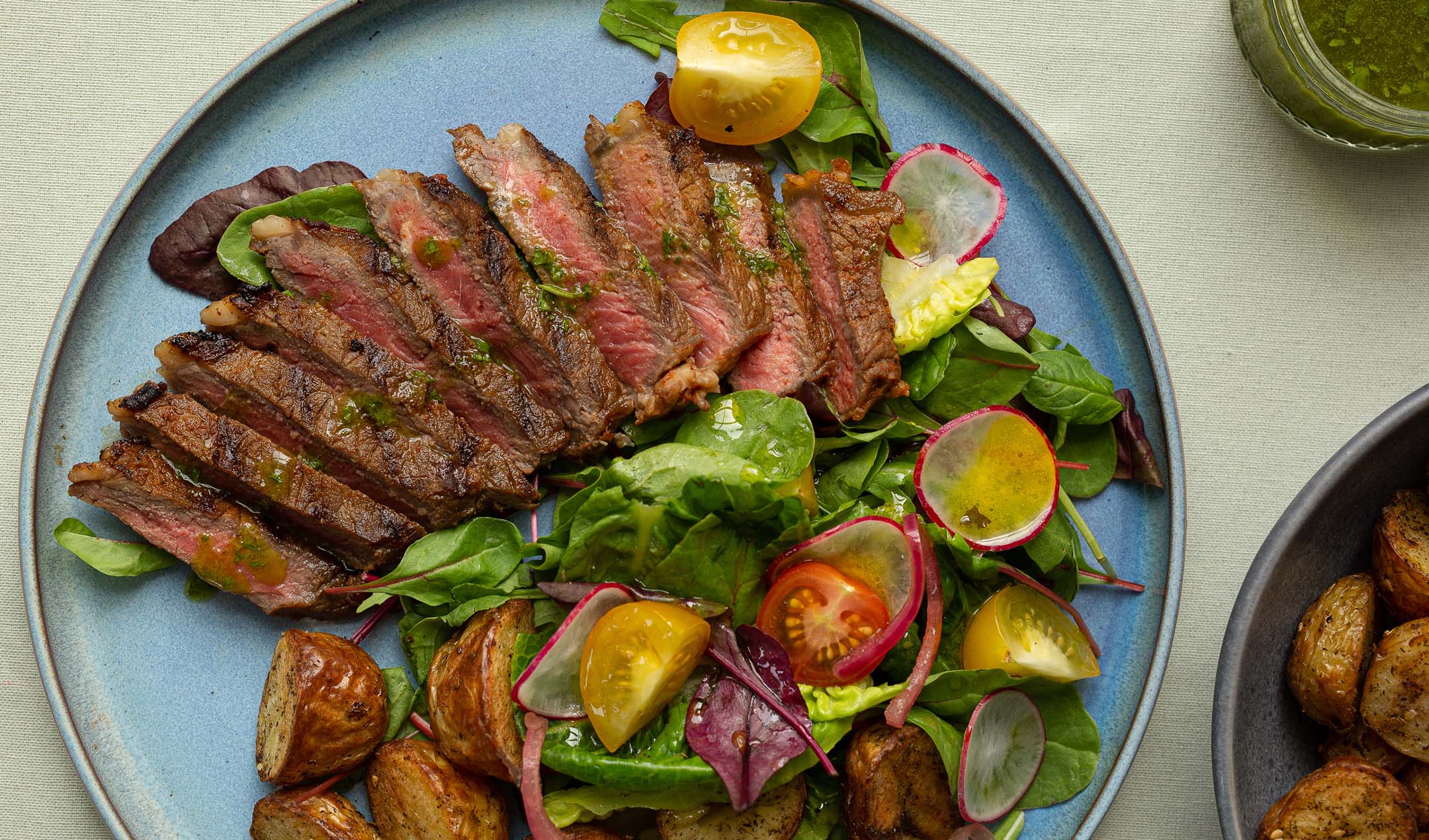 Steak salad, air fryer crispy potatoes and zingy coriander oil