Tick the ingredients you need to add your shopping list.
For the blue cheese dressing:
Preheat the oven to 180˚C/160˚C fan/gas mark 4.
In a large bowl, combine the turkey mince, celery, carrot and garlic.
Add the chilli powder, paprika, breadcrumbs, Parmesan, egg and half of the Buffalo sauce. Use clean hands to mix everything well together.
Form into 12 meatballs and dust lightly with flour.
Heat the oil in a large pan over a medium-high heat and brown the meatballs on all sides, working in batches if necessary to avoid over-crowding.
Place the meatballs on a large baking tray and bake for 10-15 minutes until cooked throughout.
For the dressing, combine the mayonnaise, sour cream, lemon juice, pepper, salt and half of the blue cheese in a food processor and whizz until well combined.
Remove to a bowl and stir in the remaining blue cheese.
About three minutes before removing the meatballs from the oven, place the hot dog buns under a hot grill to toast them lightly.
Remove the buns and meatballs from the grill and place two meatballs on each bun.
Drizzle the sandwiches with the remaining Buffalo sauce and some blue cheese dressing.
Nutrition Facts
Per serving: 457kcals, 20.4g fat (7.2g saturated), 36.8g carbs, 4g sugars, 30.7g protein, 2.8g fibre, 1.305g sodium
Popular in American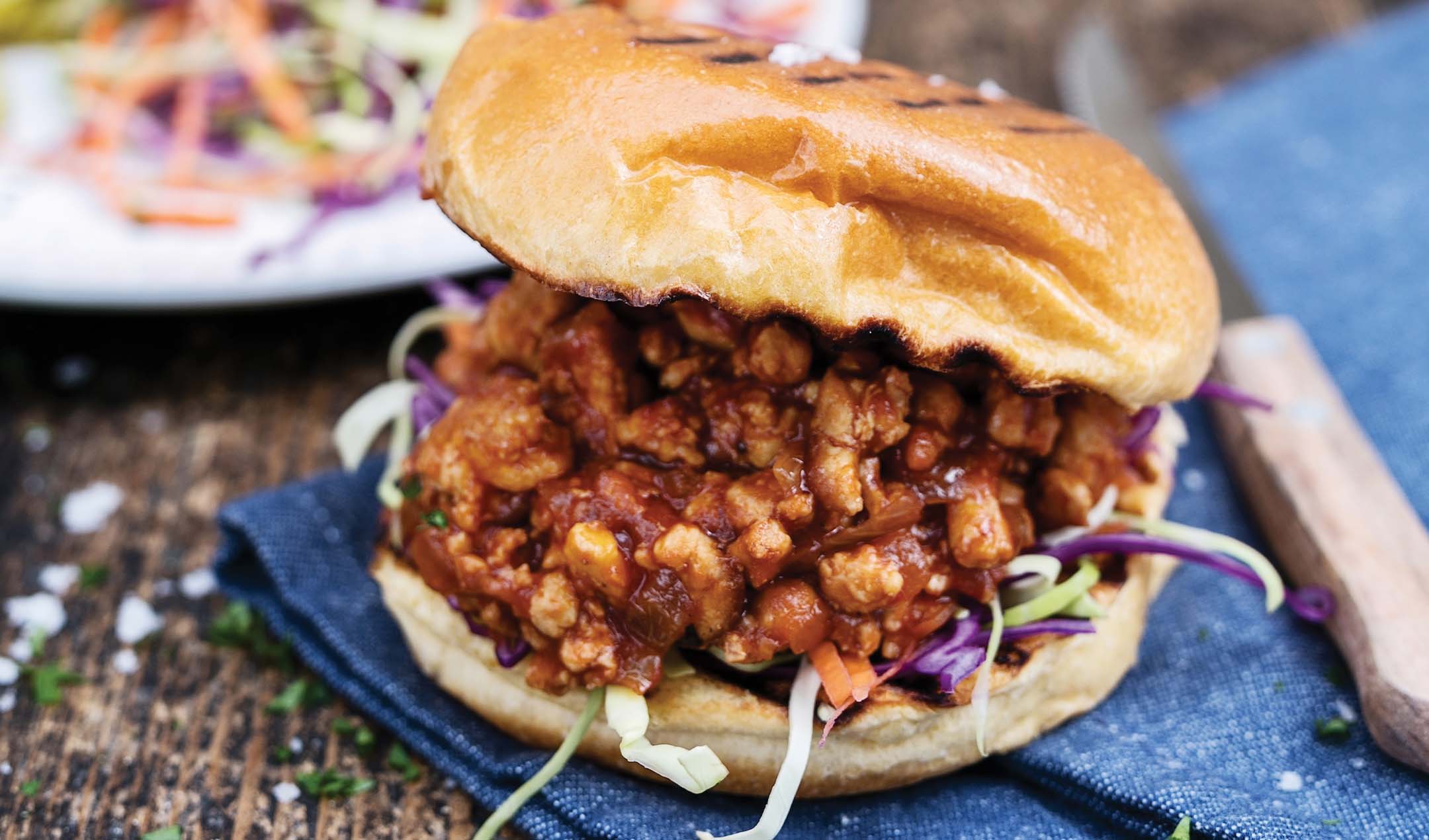 Turkey sloppy joes