Tick the ingredients you need to add your shopping list.
Preheat the oven to 150°C/130˚C fan/gas mark 2.

Heat one tablespoon of the oil in a heavy-bottomed ovenproof pot over a medium-high heat. Brown the beef on all sides, then remove to a plate.

Add another tablespoon of olive oil. Add the onions, sprinkle with a little salt and pepper and cook for 6-8 minutes, stirring often, until lightly browned. Add the garlic and chillies and cook for one minute longer.

Keeping the onion mixture in the pot, place the beef on top. Add the stock and coriander stems; the stock should come about three-quarters of the way up the beef, so add more if necessary.

Bring to a boil, then cover the pot and place in the oven for two hours, turning the beef halfway through.

Add the tinned tomatoes and the butternut squash. Cover the pot and cook for one hour longer or until the beef is very tender.

Remove the pot from the oven. Transfer the beef to a cutting board and cover loosely with tin foil. Rest for 10 minutes.

Return the pot to the hob. In a cup, combine the cornflour with three tablespoons of water and mix into a slurry. Add this to the pot and stir for five minutes to thicken. Allow to bubble over a medium heat for 10-15 minutes until slightly reduced.

Slice the beef against the grain and add back to the onions and squash. Scatter with the coriander leaves, then serve with potato wedges and some sour cream on the side.
Nutrition Facts
Per serving: 385kcals, 10.9g fat (4g saturated), 16.3g carbs, 6g sugars, 53.7g protein, 3.5g fibre, 0.422g sodium
Popular in Beef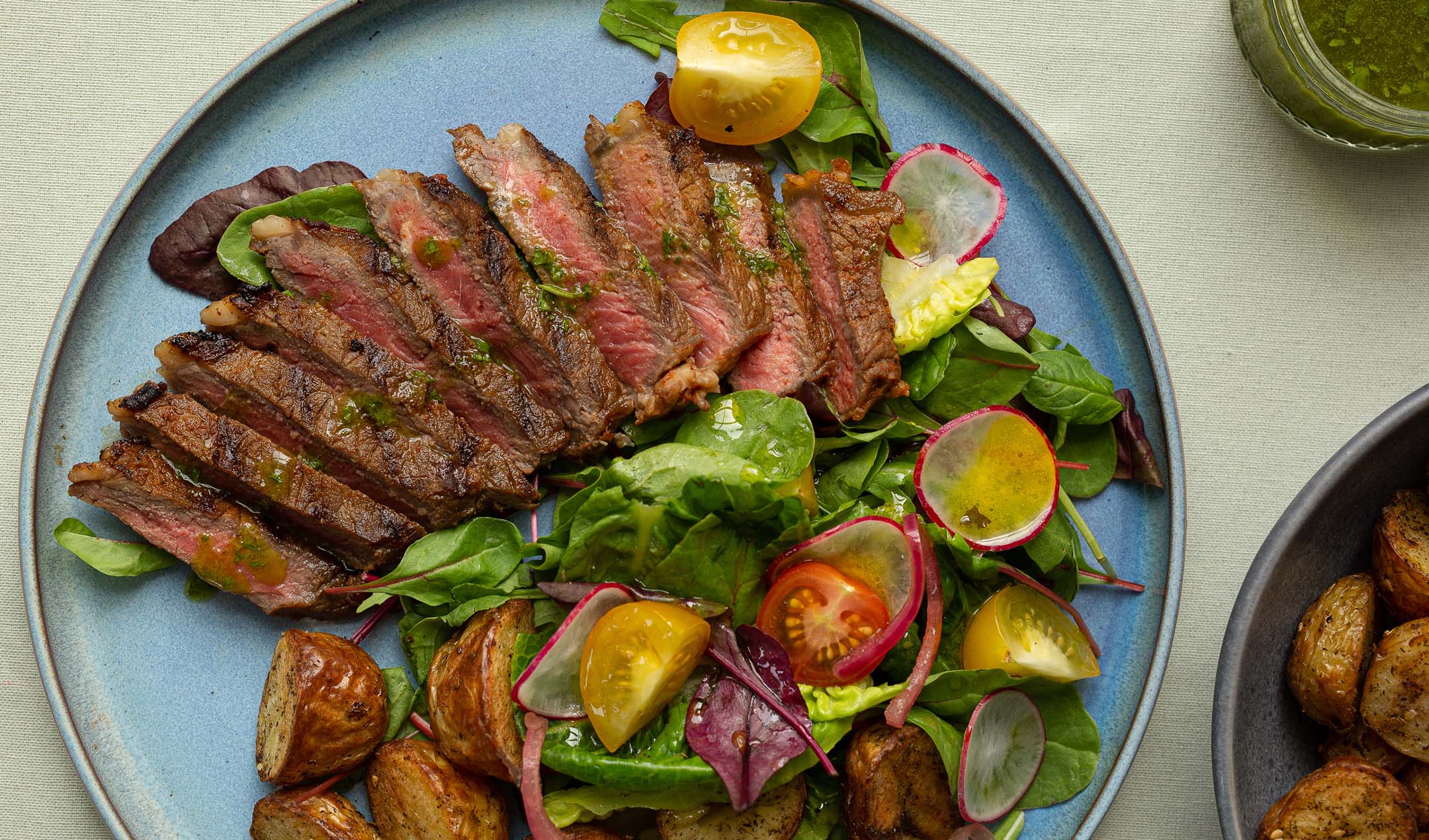 Steak salad, air fryer crispy potatoes and zingy coriander oil