Tick the ingredients you need to add your shopping list.
For the marinade:
For the sauce:
To assemble:
Pour boiling water over the dried guajillo peppers and allow to soak for 15 minutes until soft. Meanwhile, season both the steak and the shank with salt and pepper. Set aside.
Add the marinade ingredients to a blender. When the peppers are done soaking, discard the stem and seeds and add the peppers to the blender.
Blend the marinade into a smooth paste. Marinate the meats for a minimum of two hours, or overnight if possible.
Heat a large pot over a medium heat. Add the oil, then sauté the onions until soft and translucent.
Add the cinnamon stick, cloves and the meat from the marinade to the pot. Increase the heat, cover with stock and bring to the boil. Leave to bubble away on high for 30 minutes, then reduce the heat and cook over a low heat for four hours; this step can also be done in a slow cooker.
Leave to cool slightly, then transfer the meat to a chopping board and use two forks to shred it into chunks. Set the meat aside and discard the bones.
To assemble, dip the tortillas in the sauce left from cooking and lay them flat. Fill one half with the shredded beef and top with a mix of cheddar and mozzarella. Fold the other half over, then fry the taco in a non-stick pan over a medium heat for two minutes on each side.
Serve with onion and chopped coriander, and extra sauce for dipping.
Nutrition Facts
Per serving: 462kcals, 17.7g fat (5.7g saturated), 16.4g carbs (4.8g sugars), 57.7g protein, 3g fibre, 0.498g sodium
Popular in Beef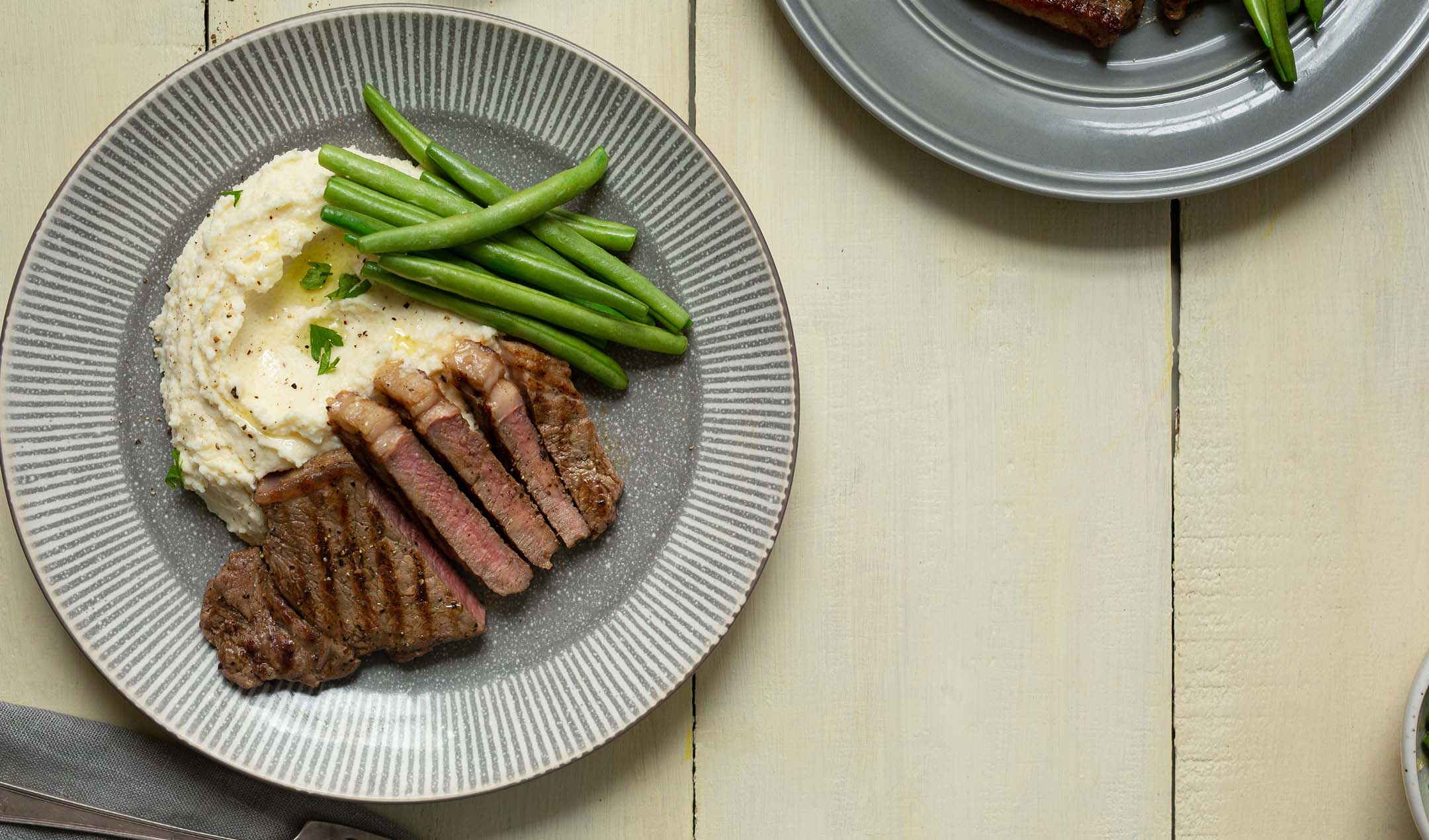 Steak with greens & celeriac mash