Tick the ingredients you need to add your shopping list.
Heat the olive oil in a large pot over a medium heat. Cook the onions for 5-6 minutes until softened. Add the garlic and chillies and cook for one minute longer.
Add the beef and turn the heat to medium- high. Season with salt and pepper and cook for 6-7 minutes until no pink parts remain, breaking up any lumps with a wooden spoon.
Add the cumin, oregano, paprika, cinnamon, bay leaves, cayenne pepper and tomato purée and cook for two minutes, stirring.
Add the wine and allow to bubble for 2-3 minutes, scraping up any sticky bits from the bottom of the pan using a wooden spoon. Add the plum tomatoes and crush them against the side of the pot using the back of your wooden spoon.
Add the stock and beans. Season to taste with salt and pepper and bring to a boil, then turn the heat to low. Cover with a lid and simmer gently for one hour.
Remove the lid and simmer for another 30 minutes or until slightly thickened. Discard the bay leaves before serving.
Nutrition Facts
Per Serving: 427kcals, 16.1g fat (4.8g saturated), 12.6g carbs (5.6g sugars), 53.8g protein, 3.2g fibre, 0.548g sodium
---
TOP TIP: Chilli tastes better the day after being cooked as the flavours have had time to develop.
Popular in Beef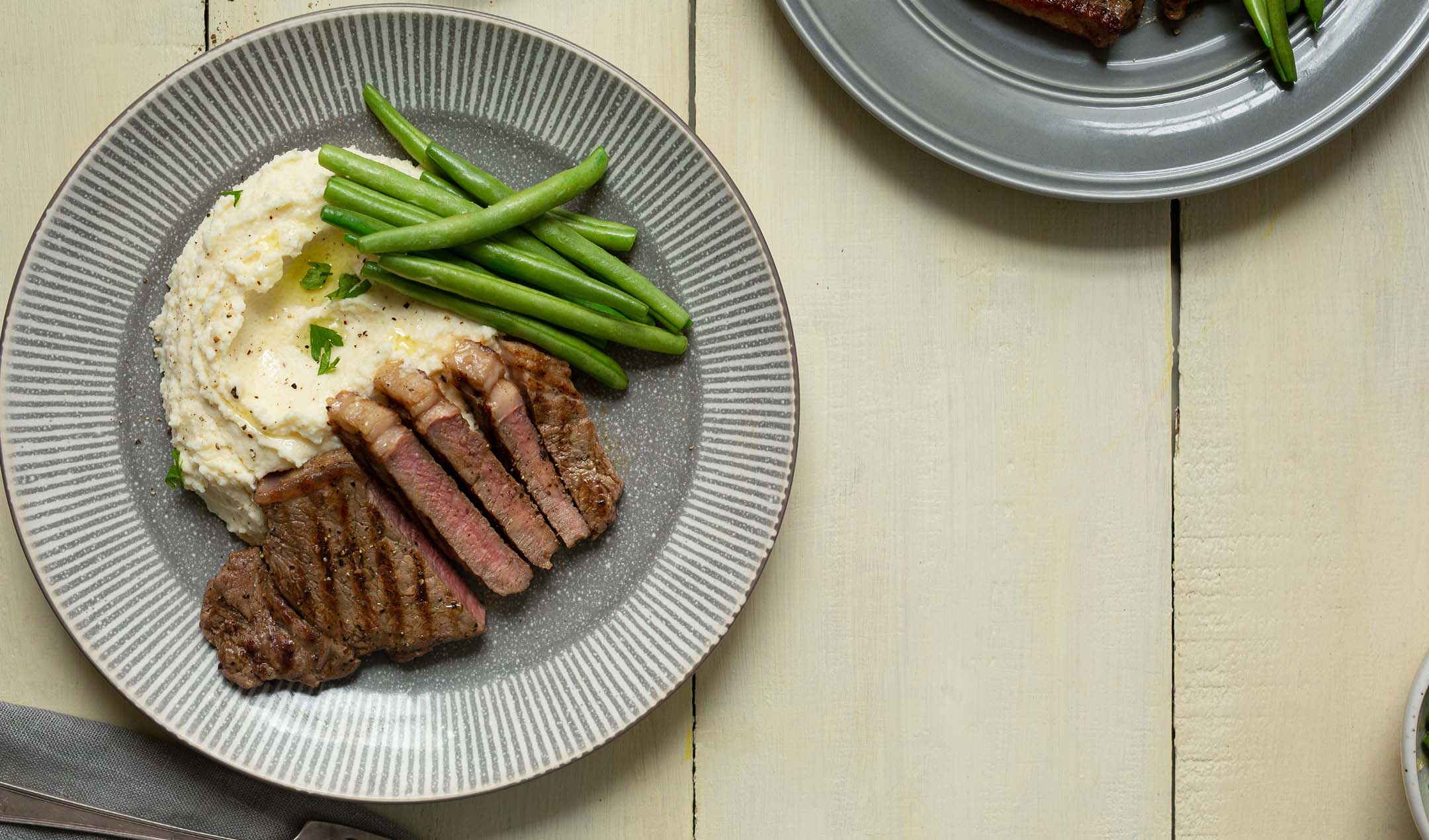 Steak with greens & celeriac mash