Tick the ingredients you need to add your shopping list.
Heat half of the oil in a large casserole dish over a medium-high heat. When hot, season the beef and add to the pot; do this in batches, if necessary, to avoid over-crowding the pan. Cook for 2-3 minutes until browned on all sides. Remove the beef from the pot and set aside.

Reduce the heat and add the remaining oil. Cook the onions for 5-7 minutes until soft. Stir in the garlic and ginger and cook for another minute.

Return the beef to the pot and add enough of the beef stock to cover.

Add the tomatoes and spices, adding enough chilli powder to taste. Reduce the heat to medium-low and simmer, uncovered, for two hours or until the meat is tender.

When tender, stir in the peanut butter and simmer for another hour until the sauce is thickened.

Serve hot over rice with some warmed flatbreads on the side.
Nutrition Facts
Per serving: 580kcals, 29.9g fat (7.1g saturated), 21.4g carbs, 11.7g sugars, 57.5g protein, 6.7g fibre, 0.694g sodium.
Popular in Beef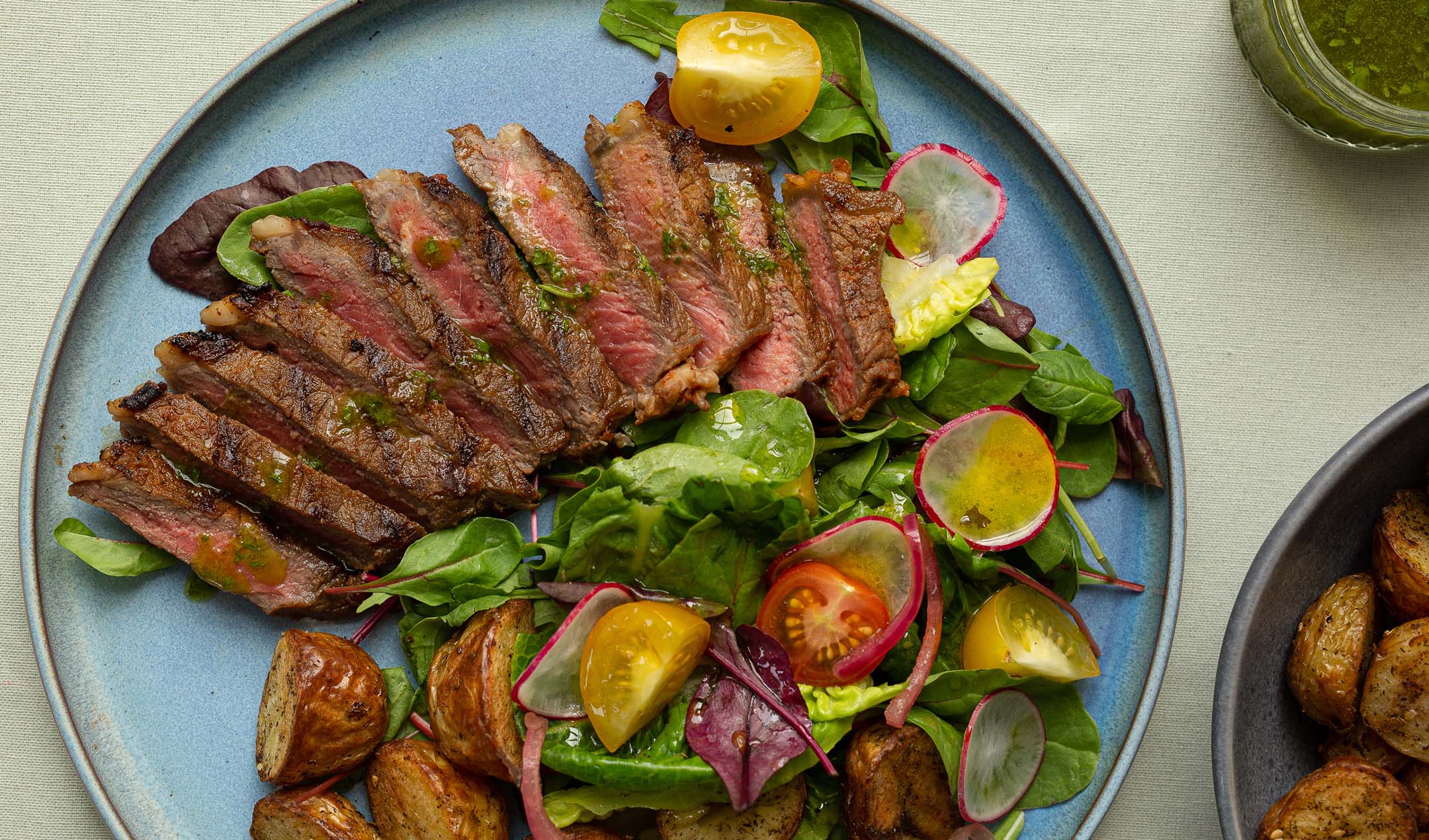 Steak salad, air fryer crispy potatoes and zingy coriander oil