Tick the ingredients you need to add your shopping list.
---
Preheat the oven to 180˚C/160˚C fan/gas mark 4 and lightly grease 20cm square baking tin.
In a bowl, combine the mashed avocado, melted chocolate, eggs, vanilla, and honey in a medium bowl. Mix well and beat until fairly smooth.
In a separate bowl, combine the flour, baking powder, hazelnuts, cocoa, and salt. Stir to combine.
Slowly stir the dry ingredients into the wet ingredients until well combined.
Spread into the prepared baking tin and bake for 20-30 minutes or just until the middle of pan no longer jiggles when the tin is shaken.
Allow to cool in the tin slightly, then cut into squares and serve warm.
Note: Walnuts can be used as an alternative to hazelnuts, if you wish.
Nutrition Facts
Per serving: 267kcals, 15g fat (4.6g saturated), 31.7g carbs, 22.9g sugars, 4.9g protein, 3.7g fibre, 0.027g sodium
Popular in Picnic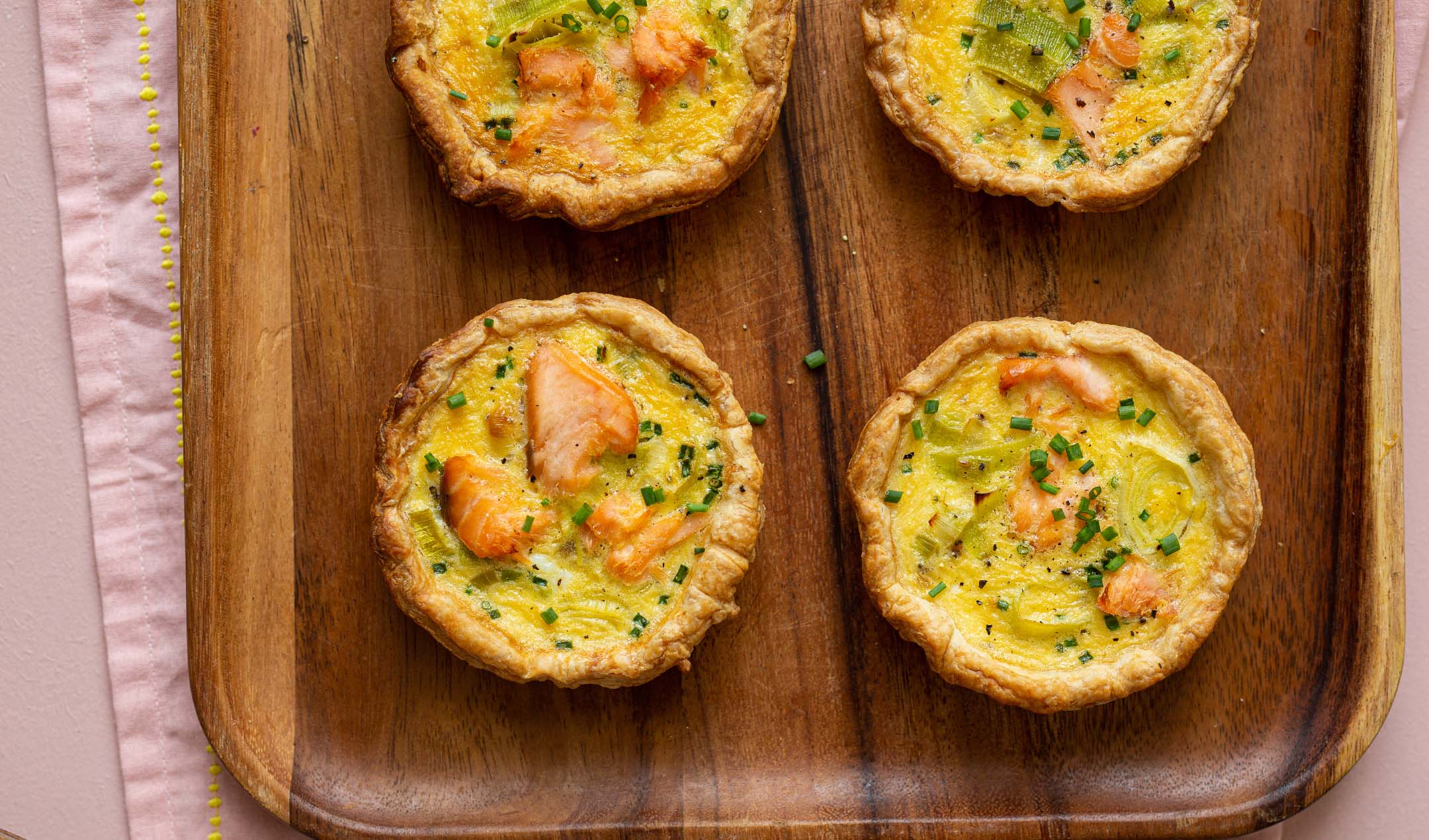 Salmon and leek tartlets