Quinoa-stuffed avocados

Serves 2 for lunch or 4 as a side

Preheat oven to 190˚C/170˚C fan/gas mark 5. Cut 2 ripe avocados in half and remove the pits. With a small knife, gently cut the avocado flesh into a grid, without cutting too near the skin. Scoop most of the avocado flesh into a medium-large bowl, reserving the skins. To the avocado in the bowl, add 260g cooked quinoa, 40g Feta, ½ a chopped red onion, 1 chopped tomato and a pinch of salt. Stir until well combined. Scoop the mixture back into the avocado skins and sprinkle a little extra Feta on top of each one. Place in a roasting tin, leaning against the sides to keep upright. Bake for 10-12 minutes or until the Feta is lightly browned.
---
Avocado and apple cider vinegar salad dressing

Serves 4

In a bowl, combine 4 tbsp mayonnaise, ½ a ripe avocado, 1 tbsp apple cider vinegar, 2 tsp olive oil, ½ tsp dried thyme and a pinch each of garlic powder, mustard powder and dried basil. Whisk until creamy and smooth.
---
Baked eggs in avocados

Serves 4

Preheat the oven to 220˚C/200˚C fan/gas mark 7. Halve 2 avocados and remove the pits. Scoop out about 1½ tbsp of avocado from each half, creating a larger cavity. Place the avocado halves into a baking dish and gently crack one egg into each cavity. Place in the oven and bake for 15-20 minutes. Sprinkle with salt and pepper and add your choice of toppings; we like crumbled crispy bacon and hot sauce, or goat's cheese and chopped coriander.
---
Avocado and coconut popsicles

Makes 10

In a blender or food processor, combine the flesh of 2 large avocados with 1 x 400ml tin of full fat coconut milk and 3 tbsp honey. Taste and add extra honey as desired. Pour the mixture into popsicle moulds until almost full. Place a layer of foil over the moulds, followed by the mould covers. Insert a wooden lollipop sticks into each mould. Place in the freezer for at least three hours or until solid.
Place 220g dark chocolate and 120ml coconut oil in a bowl set over a pan of barely simmering water (making sure the bottom of the bowl doesn't touch the water) and melt together until smooth. Unmould the frozen popsicles and dip them into the melted chocolate. Sprinkle with chopped pistachios if desired. Enjoy immediately, or store in the freezer until ready to serve.
---
Guacamole salad

Serves 4

In a measuring cup or jar, combine the zest and juice of 2 limes, 1 deseeded, chopped jalapeño, 1 crushed garlic clove, 1 tbsp honey, 80ml olive oil and some salt and black pepper. Whizz with a stick blender until creamy and smooth, then set aside. In a large serving bowl, combine 4 generous handfuls of rocket, 2 chopped ripe avocados, 200g halved cherry tomatoes, ½ a chopped red onion, a large handful of chopped coriander, a large handful of roughly crushed tortilla chips and ½ a tin of drained and rinsed black or kidney beans. Pour the dressing over the top and toss to coat everything. Serve immediately.
Popular in Picnic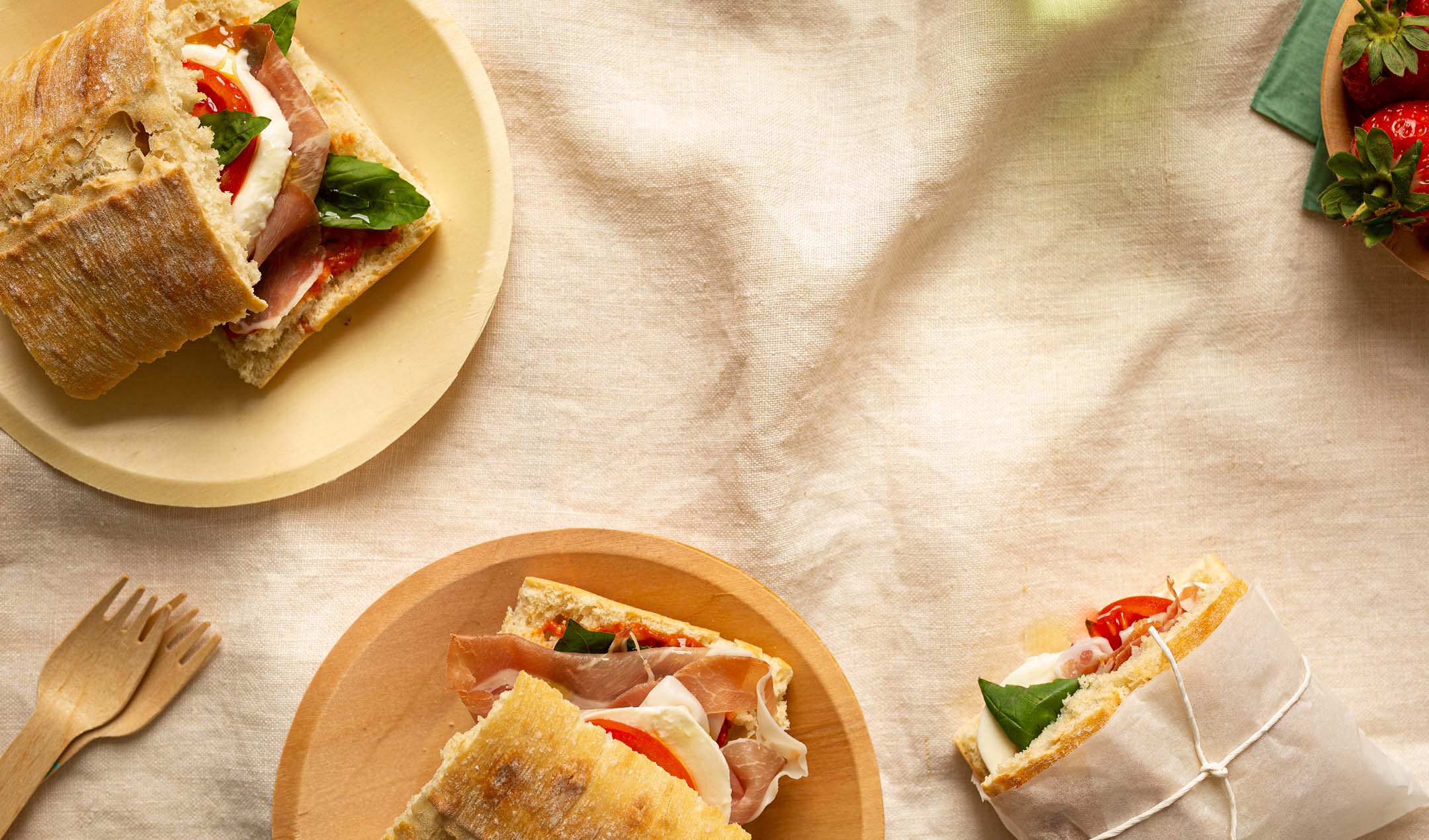 Mozzarella and prosciutto ciabatta sandwiches