Coronation mayonnaise


Combine 8 tbsp mayonnaise (homemade or shop-bought), 2 tsp garam masala, 2 tsp curry powder, 2 tbsp mango chutney and a pinch of salt. Refrigerate for the spices to mellow for a minimum of four hours, ideally overnight.


---
Picnic piccalilli


Cut 300g washed mixed vegetables (such as cauliflower, green beans, cucumbers, courgettes, tomatoes, carrots, shallots or peppers) into even bite- sized pieces. Place in a bowl and sprinkle with 1 tbsp sea salt. Mix well, then cover with a tea towel and set aside for 4-8 hours.


Rinse the vegetables with cold water, then drain thoroughly and pat dry. In a bowl, mix together 10g cornflour, 1 tsp ground turmeric, 2 tsp English mustard powder, 1⁄2 tsp mustard seeds, 1⁄4 tsp crushed cumin seeds and 1⁄4 tsp crushed coriander to a smooth paste with 20ml apple cider vinegar.


Put 180ml apple cider vinegar into a saucepan with 50g granulated sugar and 1 tsp honey and boil.


Pour a little of the hot vinegar mixture over the blended spice paste, stir well and return to the pan. Bring gently to the boil for 3-4 minutes.


Remove the pan from the heat and carefully add the vegetables.


Spoon into a clean jar and seal immediately.


---
Homemade mayonnaise


Stir together 2 egg yolks and 1 tbsp Dijon or wholegrain mustard. Season with salt and pepper and whisk until combined.


Place 200ml sunflower oil and 50ml olive oil in a small jug. Whisking the egg mixture constantly, add a small drop of oil and whisk until completely combined, then add another drop.


Continue whisking and adding the oil one drop at a time until thickened. Once you're confident the mixture is coming together, you can add the oil a little faster, but be patient – adding it too quickly will cause the mayonnaise to split and curdle.


If you feel it's too thick, add a splash of warm water.


Once all of the oil has been whisked into the eggs and you have a thick, spoonable mayonnaise, whisk in 2 tsp vinegar or lemon juice and season to taste.


---
Balsamic caramelised red onion chutney


Cook 10 thinly-sliced red onions, a sprig of thyme and 2 tbsp olive oil in a pan over a low heat for about 20 minutes.


Once the onions are dark and sticky, add 200g brown sugar, 200ml balsamic vinegar and 100ml apple cider, red wine or white wine vinegar.


Simmer for 30 minutes, until the chutney is thick and sticky.


Pour the chutney into hot, sterilised jars and let cool.



---






Popular in Picnic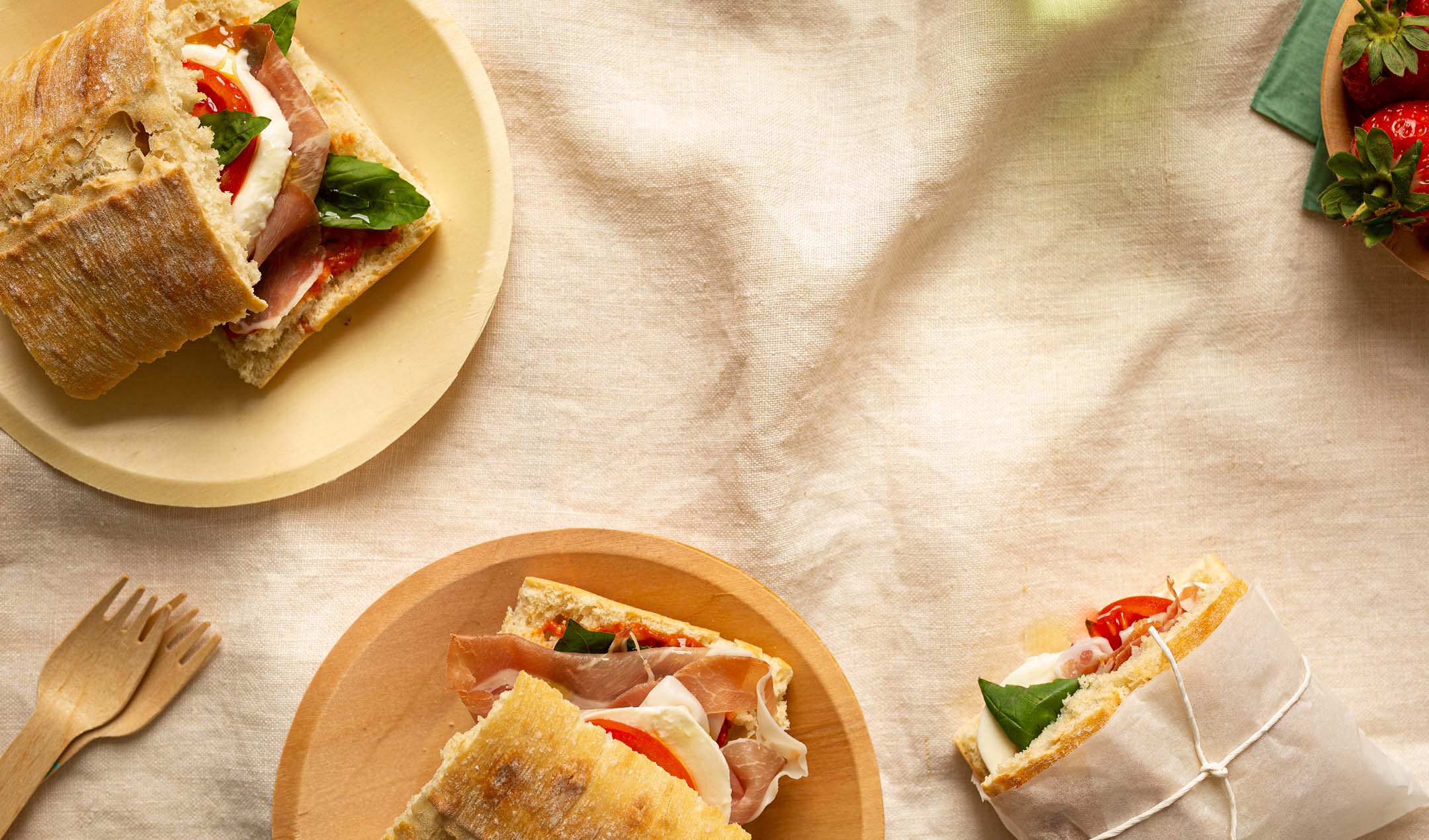 Mozzarella and prosciutto ciabatta sandwiches