These healthier homemade chicken fillet rolls are the ideal guilt-free weekend treat. Pick your chicken, then you can either keep it classic with your usual deli order (maybe just cheese and coleslaw?) or take things up a notch with our bread and filling suggestions.
---
The chicken
Breaded chicken

Serves 4

Preheat the oven to 180˚C/160˚C fan/gas mark 4. Place 4 chicken fillets on top of one large sheet of cling film and cover with a second sheet. Use a meat mallet or rolling pin to pound each fillet to an even thickness. Place 130g flour in a shallow bowl. Beat two large eggs in a second bowl, then place 150g breadcrumbs in a third. Pat the chicken fillets dry and season both sides. Dip each fillet into the flour, then the egg, then the breadcrumbs, shaking off any excess after each step and pressing the breadcrumbs on to coat well. Heat 2 tbsp vegetable oil in a large pan over a medium heat. Cook two of the chicken fillets for 2-3 minutes per side until golden-brown. Remove to a plate lined with kitchen paper and repeat with the remaining two fillets. Place the fillets on a rack over a baking tray and bake for 7-8 minutes until cooked throughout. Remove from the oven, allow to cool slightly and then slice on the diagonal.
---
Shredded chicken

Serves 4

Bring a large pan of water to a simmer and add 2 tsp salt. Cut 4 chicken fillets in half lengthwise and add to the pan. Simmer for 40 minutes or until the chicken is thoroughly cooked. Remove from the pan and transfer to a board. Use two forks to shred the chicken.
---
Spicy chicken

Serves 4

In a medium bowl, mix together 2½ tbsp smoked paprika, 2 tbsp garlic powder, 1 tsp salt, 1 tbsp dried onion granules, ½ tbsp dried thyme, ½ tbsp cayenne pepper and 1 tbsp ground black pepper. In a shallow dish, combine 4 tbsp of the spice mixture with 2 tbsp olive oil. (Store the remainder of the spice mix in an airtight container and use for seasoning fish, meats or vegetables.) Add 4 chicken fillets and turn to coat well. Cover with cling film and place in the fridge to marinate for one hour. Turn the grill on to a medium-high heat and lightly oil the grate. Place the chicken on the grill, coating it with any of the spice rub still left in the dish. Cook for 7-8 minutes per side until the juices run clear. Allow to cool for 2-3 minutes, then slice on the diagonal.
---
The rest

Classic club sandwich
Triple-decker sliced pan, toasted
Mayonnaise
Wholegrain mustard
Crispy bacon
Avocado
Iceberg lettuce
Sliced tomatoes

Asian spice baguette
French baguette
Sriracha mayonnaise
Fresh coriander
Shredded carrot
Shredded red cabbage
Pickled cucumber
Lime juice

Buffalo chicken bap
Soft bap
Buffalo hot sauce
Crumbled blue cheese
Sliced celery
Little Gem lettuce
Chicken Caesar
Everything bagel
Caesar dressing
Romaine lettuce
Black pepper
Shaved Parmesan

Mediterranean chicken pitta
Wholemeal pitta
Hummus
Tzatziki
Feta
Sundried tomatoes
Black olives
Red onion
Baby spinach
Popular in Lunchbox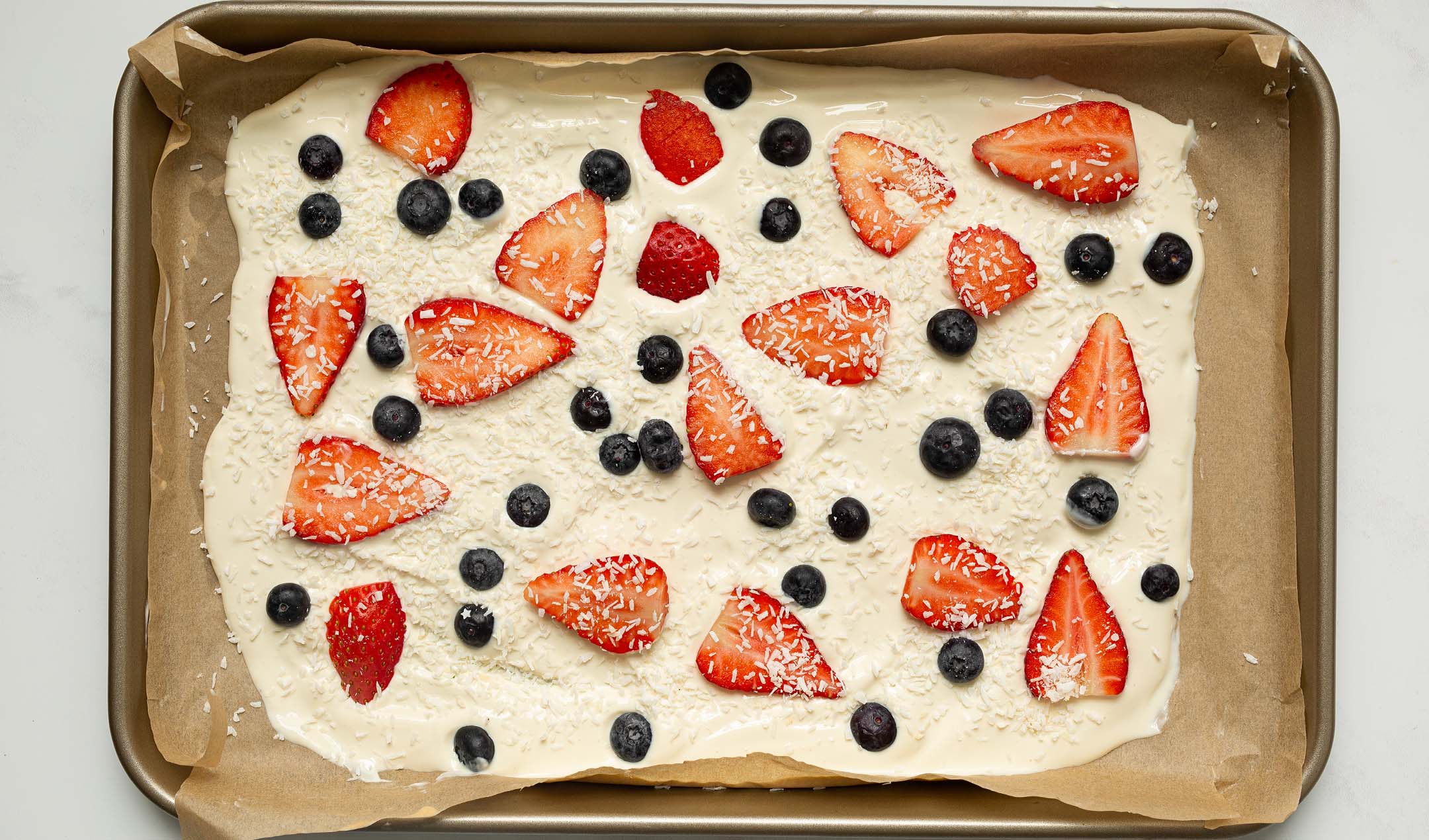 Yogurt bark