Tick the ingredients you need to add your shopping list.
For the cake:
For the honeyed yoghurt cream:
To serve:
Preheat the oven to 180 ̊C/160 ̊C fan/gas mark 4. Grease the bottom and sides of a 23cm round cake tin with vegetable oil. Dust the sides with flour, shaking out the excess, then line the bottom with parchment paper.
In a bowl, sift together the flour and baking powder. In a jug, whisk together the yoghurt, vegetable oil, lemon zest, vanilla and salt.
Using an electric mixer, beat the eggs on medium speed until frothy and well blended. Gradually beat in the sugar, then increase the speed to medium-high and beat until the mixture is thick and pale, stopping to scrape down the sides when needed.
Turn the mixer speed to low and gradually beat in the the yoghurt mixture. Beat in the flour mixture a little at a time until well blended.
Pour the batter into the prepared tin, using a spatula to spread it out evenly.
Bake in the centre of the oven for about 40 minutes or until the top is golden brown and firm to the touch and a toothpick inserted in the centre comes out clean. Place the tin on a wire rack for 10 minutes, then remove the cake from the tin and place directly on the rack to finish cooling completely.
In a bowl, stir together the yoghurt and honey until well combined. Gently fold in the whipped cream. Keep in the fridge until ready to serve.
To serve, spread the honeyed yoghurt cream over the top of the cake. Slice into wedges and serve with some Irish strawberries.
Nutrition Facts
Per serving: 398kcals, 27.5g fat (10.5g saturated), 29.8g carbs (7.7g sugars), 9.7g protein, 0.7g fibre, 0.201g sodium
Popular in Kids baking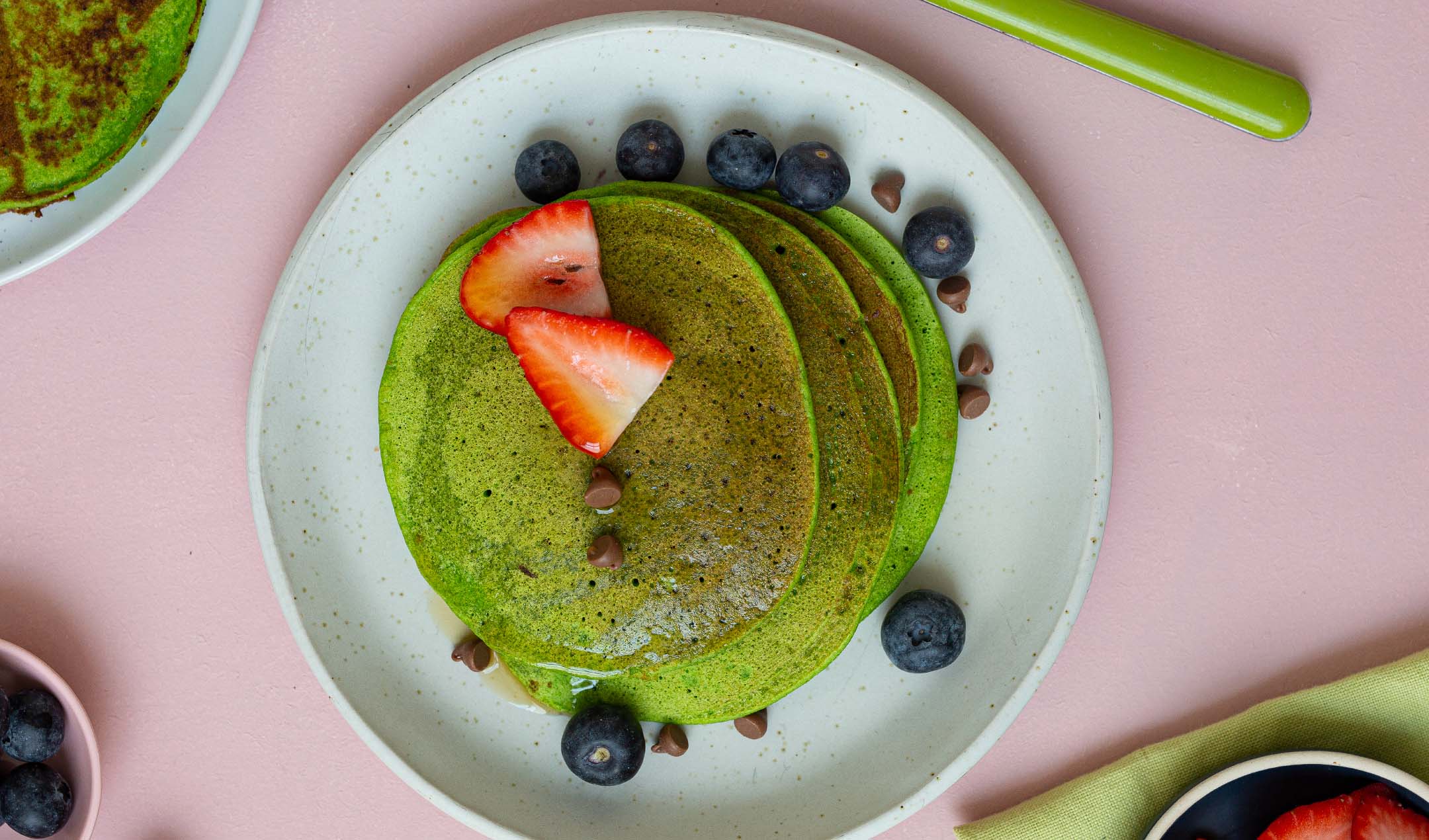 Green pancakes